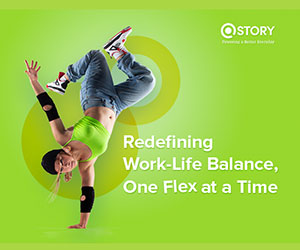 The 'new' ways of working in contact centres are positive for both agents and management.
With the contact centre sector now a very different place compared to a year ago, this new reality can have real positives for both agents and management.
The main change, of course, is working practices and where and when agents can work. The ability to work from home or as part of a hybrid team means that agents are no longer restricted by geography in terms of where they can work.
This means two things:
The best talent is now, potentially, available to contact centres across the country and indeed the world. Agents are starting to realise this too
Contact centres who can offer the best conditions to agents will get the pick of the best talent and retain the services of their best employees
So, for an industry that up until recently was not known for offering agents great conditions or perks, the sector as a whole has to look at how they can up their game. One of the chief complaints from agents has been the lack of flexibility within their role.
WFM, long-range forecasting and scheduling have been part of the contact centre sector for years. It allows companies to predict likely peaks and troughs in advance and ensure that there are enough agents in place to take calls. The nature of this approach means, though, that there is very little wriggle room for agents.
Planning and setting in stone the schedule that agents have to stick to means that any last-minute changes that they might need for personal or emergency reasons are unlikely to be possible.
Any such requests from agents usually have got to go through real-time teams in contact centres. These teams were introduced to manage any unexpected changes to the advance schedule.
On any given day, a sudden increase in demand from customers means that the advance plan is blown out of the water, with real-time teams scrambling with often very little extra resource to try and cover the gaps.
Due to this, the real-time teams have to put in place 'just-in-case' elements. As such, they simply cannot risk it – they have to cover the 'just in-case' situation as they have so little insight or manoeuvrability with the resources and agents on any given day. It is completely outside of their control and places them in a really difficult situation.
This lack of flexibility and perceived understanding has contributed to the sector's poor employee engagement reputation, and led to many good agents leaving the industry altogether.
Imagine, though, a contact centre that can not only deal with sudden changes in the pre-planned schedule, but can also accommodate last-minute requests from agents.
A world in which the real-time team are empowered to confidently allow agents to undertake personal tasks, sort out childcare, meet a loved one or even take last-minute holidays.
Intraday automation allows all of this to happen. Working alongside WFM scheduling and real-time teams, it constantly monitors and intelligently advises managers of likely peaks and troughs on a minute-by-minute basis, rather than six weeks in advance.
It highlights where additional support can be pulled from to support any gaps in service. It tells managers what training agents can undertake in quieter periods and critically, it allows last-minute changes to take place within the schedule without it impacting the just-in-case reserve.
It allows managers and real-time teams to make intelligent, informed decisions rather than having to go straight to the default 'no'.
Any contact centre that allows this level of flexibility and understanding is able to provide a very different work environment compared to other traditional sites that rely purely on WFM.
Intraday automation allows contact centres to keep their best agents happy and to attract the very best talent from elsewhere. Happy agents = happy customers.
This blog post has been re-published by kind permission of QStory – View the
Original Article
For more information about QStory - visit the
QStory Website