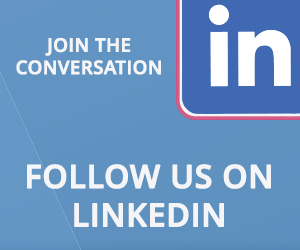 The votes have now been counted. The winner of our Best Respected Awards is…
…Peter Ryan! Closely followed by Donavan Elliot and Rod Jones.
A total of 3,821 votes were cast and we have received some wonderful feedback from all of those who participated.
A big thank you to all of our readers who participated in the voting!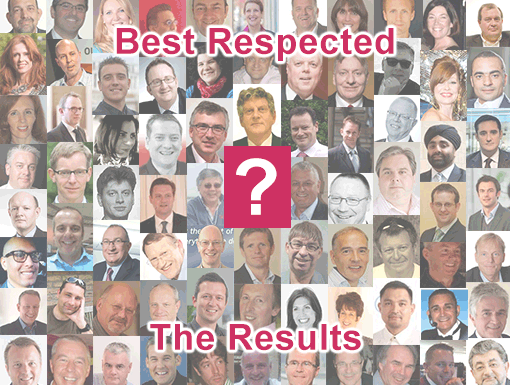 The Top 10
The following people received the most votes in our Best Respected Awards. Below each individual we have shared some of the wonderful feedback they received from their voters.
1. Peter Ryan
Peter Ryan is the Principal Analyst at Ovum's outsourcing services team.
"Ryan holds a rare and valuable talent – both deeply and broadly knowledgeable in "all things contact centre" combined with the ability to distill that knowledge in to the most useful/actionable components at the right time for his (client) audience. Furthermore, he has a very interactive style that starts with probing/listening to what his clients are searching for – then he tailors his support to his clients needs, and their temperament. Clients (like me) get the best of Ryan's insights that are targeted to their unique business situation. Ryan has always been reachable, responsive and reliable – even in the most hectic of times."
"I think he represents a great value for the industry, extremely knowledgeable, very professional work, gets into details but capable of taking a helicopter view of issues he is analyzing."
"Peter has an excellent client approach, always available to help. I was lucky to run a few very successful live webinars for clients. He is professional, easily approachable, polite and always helpful to all clients and colleagues. It's a real pleasure working with him."
"He is a well-respected Analyst and speaker in the industry. Peter is seen as a thought leader and is sought after to provide insight in the contact center industry. His writings are spot on, thoughtful and well-researched."
"A true industry thought leader. Peter's reports are read by most senior business leadership and has a significant impact on their decision making."
"Extremely knowledgeable, professional and dedicated to the industry."
"Great visionary and sound professional offering excellent analysis and guidance to the market. A trusted voice."
"Have known him for some time and admire his knowledge of the industry and his network and reputation. Ryan is an invaluable asset to the industry and I hope he wins this because of that."
"Extremely professional, responsive, easy to work with and one of the most knowledgeable analysts we work with."
"Peter has always been generous with his knowledge and time. He has the ability to give and receive insights, bringing different ideas together."
2. Donavan Elliot
Donavan Elliot is the European Contact Centre Director at The Travel Corporation. He specialises in new set-ups and turnaround projects.
"An inspiring leader who has excellent Management skills. Donavan has a very good understanding of a contact centres development of a team – this is why my vote goes to him. By far he has been my favourite manager who was always keen to grow me with my abilities."
"A true leader of people. Charismatic, fair, committed, team player. Undeniable passion for service excellence. Always striving for the best in people, and never shy of dealing with the worst customers."
"Donavan, is a true professional who has passion for what he does, the call centre industry needed a new direction in terms of listening more to the customer and embracing technology in the digital era in a different form, and Donavan has managed to bring that to the industry. I would definitely keep supporting all his good ideas and initiatives for the industry."
"He is very professional at the same time honest and trustworthy."
"Exceptional leadership qualities, Excellent ability to engage with teams and individuals on a level that is rarely seen. The best manager I had the privilege of working with."
"Donavan is very methodical, hard working and great problem solver. He is very easy to work with and is geared towards making working practices better for all parties."
"Donavan is extraordinary in task accomplishment and his responsiveness to the professional and support staff. He excels in the areas of customer service, problem solving, communication, and teamwork while working tirelessly to ensure quality service in every aspect of his work responsibilities. In his daily efforts, he demonstrates respect for all individuals, values diversity in his daily activities, and has assisted in the planning and coordination of diversity initiatives."
"Donavan is great leader, he always look for best practice, communicates with the team, he encourage others/empower people and what more, he trust them. He shows appreciation of individual employees or teams. He is available for employees, listens and responds to them whenever is needed. He has very motivational speech which encourage others to work harder and be proud of the job they do. Donavan cares for others which is rare to see in high managerial position."
"He is incredibly engaged and enthusiastic, appreciates any kind of feedback and suggestion, and works very closely with his team in order to constantly improve the performance of our reservation agents and call centre in general. He gives constructive criticism and feedback and is genuinely interested in his team members well-being and personal development. In addition to that he is a top motivator."
"As well as being excellent and very knowledgeable of his industry, he is an inspirational person, natural leader and was a pleasure to work with."
3. Rod Jones
Rod Jones is the owner of Rod Jones Contact Centre Solutions.
"He has passion and dedication. He is brilliant."
"Rod has been instrumental in assisting with the development of the South African market space."
"Rod is probably the most influential and highly esteemed contact centre consultant, trainer, lecturer and knowledge expert in South Africa and has consulted and trained at management level in the Middle East and Australia/New Zealand frequently."
"Rod is very knowledgeable in contact center industry, and shares his knowledge freely through his newsletter and library. You are able to learn from him not just the management and operations of contact centers but also the trends in the industry (technology, people and process)."
"He shares his vast knowledge of the Industry through workshops and seminars. In addition he gives freely of any knowledge to all. He is passionate about the industry. Internationally recognized as an expert on the broad subject of contact centres. He is also in the process of writing a book on this subject. He deserves this accolade."
"Rod is a industry guru! He is a great deal on insight and always delighted to listen to his research."
"He is very knowledgeable, helpful, professional, goes the extra mile and delivers quality on time."
"Rod is an incredible asset to the South African contact centre and business process outsourcing industry here in South Africa. The depth and breadth of his knowledge is extensive and the manner in which he conducts business in a most partner centric and integrity lead manner. He has made s significant contribution through his training interventions into the South African industry and I would consider him a most viable nominee for this award, for which he would be most honoured to receive."
"Rod is one of the best speakers I have come across in 18 years. He has an amazing understanding of the human psyche and has the ability to really connect with people of all ages, race and creed. Rod always does extensive research before engaging with companies to really understand their needs. He is a truly fabulous leader and motivator."
"Rod is an expert in the call centre industry and well respected. He has built up a strong clientele in Africa over the past many years. Rod has set the standard for the industry, shared his skills and given back in many ways. Rod deserves to be recognise for this."
You can connect with him on @Rod_Jones_SA.
4. Dr. Catriona Wallace
Dr. Catriona Wallace is the CEO of three Sydney-based companies, including Fifth Quadrant.
"She specialises in customer experience strategy consulting and social media channel strategy, amongst other things."
"Catriona is an expert in her field. Her energy is infectious and her ability to bring the best out in people makes her a natural born leader. Catriona deserves this recognition because she pushes the boundaries and drives innovation which is exactly the kind of energy this industry needs."
"Catriona is a hyper connected professional industry leader that has lead real change in the Australian market place."
"Catriona knows her customers extraordinarily well and is taking a smart approach to transforming a challenging market."
"I have witnessed first hand the respect she commands from audiences and contemporaries in her field. She does all of this while simultaneously being one of the nicest people I've met."
"Catriona is the embodiment of the pursuit of customer experience perfection.. She has taught me what it truly means to be customer centric in your business strategy."
"Catriona's incredible focus on customer outcomes and customer service is fantastic. I have rarely met anyone who leads by example in this way with her level of dedication. An absolute champion."
"Catriona is an amazing inspirational woman who is successful at everything she does. She is determined and has the most genuine intentions, that are reflected in both her personal and business lives."
"Catriona is an outstanding leader and will go above and beyond for her employees. She makes you feel welcome and is always easily approachable when help is required."
"Catriona is a stand out in her technical knowledge, her professionalism but most importantly her understanding of the customer. Catriona cares."
"Catriona has an extensive and in-depth knowledge all things contact centre and customer experience related. She has helped to shape the contact centre space through intelligent research and industry insights."
You can connect with her on @catrionawallace.
5. Dan Cuthbert
Dan Cuthbert is the Managing Director of Cuthbert Consulting. He specialises in the management, improvement and turnaround of contact centre environments.
"Dan came into a failing customer care department and turned it around very quickly with positivity and enthusiasm."
"Dan is a top man in the customer service field. Skilled and knowledgeable in both operations or project roles. I have no hesitation in recommending him."
"Dan is an absolute expert in his field. He is not only extremely knowledgeable, but he is also fantastic at harnessing teams at times of change. Most recently he supported a complex pilot project that involved our contact centre as well as face-to-face channels; the project will shape the future of these channels by helping to improve and evolve them. In addition, Dan is always professional and extremely easy to work with. Finally, his blog posts are extremely insightful; I have no hesitation in recommending that Dan should be added to this list of people for his influence and contribution to the contact centre industry."
"Outstanding ability to get to grips with complex set ups and make a real difference to the customer experience."
"Dan came in on a 12 month contract to fix a very broken and demotivated department. He got things ship shape in a very short amount of time creating a department that the company could be proud of. He also got heavily involved in other key company projects and was a real joy to work with."
"Dan is a true professional his understanding of customer needs and execution is second to none. He exceeds customers expectations and retains loyalty constantly strives for improvements using technology and research to push the boundaries and stay ahead . He develops teams and takes them all on the customer journey with passion professionalism and fun."
"Dan has the utmost integrity, compassion and strategic nous of almost any professional I know. I learned a lot about building and running effective customer service operations from Dan, and the importance of treating everyone with respect."
"Dan is an expert in customer contact. He's an amazing leader and has the perfect balance between profit and people. I've worked with him on quite a few occasions now and I'm always impressed by his engaging delivery."
"Dan is extremely knowledgeable and really looks at contact centre management from the customers point of view. He is dedicated to improving customer experience and gets teams to really work well together."
"Dan is an expert in his field able to apply his knowledge and experience at a practical level and really drive sustainable results. He is the best I have worked with."
You can connect with him on  @greebling.
6. Carolyn Blunt
Carolyn Blunt is the Managing Director of Real Results Training. She has a background in HR, training and contact centres, and is passionate about helping people learn and get great results.
She is also one of Call Centre Helper's Guest Bloggers.
"Carolyn is always on point. She is great to learn from and her messages are easy to pass on, you don't have to be a contact centre expert to understand what she is talking about and get value from her advice. Carolyn is genuine and gives great examples to bring her insight to life."
"Carolyn is just fabulous at what she does."
"I have never met a more dedicated individual – so worthy of winning!"
"The training delivery she has done with our team has always exceeded expectation. Carolyn is extremely professional approachable & motivating."
"When it comes to talking about contact centres, Carolyn is the most passionate person I know and she breathes fresh air into the industry with her energy, knowledge and training."
"Carolyn is self motivated, hard working and passionate about what she does in the industry."
"I worked for many in years in contact centers and really respect Carolyn's advice and work."
"Carolyn is knowledgeable, honest, open and very easy to communicate with. She's also a very well connected individual who is more than happy to help others around her."
"My management team have been on several course run by Carolyn. As well as getting some invaluable tips and techniques to make them more effective and confident manager, Carolyn has kept in contact with them and has a keen interest in their progress, regularly providing them with support and tips on how to run successful Customer Service teams. She is a true leader in every sense and a great role model for aspiring Customer Service professionals."
"Carolyn is a truly inspirational person who constantly strives to provide the best support to her clients. She totally believes in the power of good customer service and loves seeing the results of great training."
You can connect with her on @carolynblunt.
7. Stuart Pearce
Stuart Pearce is a Director at Telesales Insider, Owner at Pearce Barber Limited and author of "The Telesales Handbook".
"Stuart is extremely professional and has transformed our telesales unit into a vibrant, energetic and profitable proportion of our business."
"Everything was perfect. I have never enjoyed training as much as I enjoyed receiving training from Stuart."
"I was extremely impressed with how easy it was to work with him and how passionate he was about the whole course."
"Stuart is passionate, hard working and fun at the same time. He is a pleasure to deal with! Definitely deserves to win."
"Tailor made training courses, good interaction and results orientated. Good communicator and excellent customer service."
"Stuart knows his industry inside out , and has not only the industry knowledge, but people skills to impart his knowledge and have a positive impact on those he is working with and also training."
"His professionalism and knowledge are impressive, and to top it all he is a very amenable person to deal with. Top notch!"
"His knowledge of all aspects of Call Centre operations is immense, and he is an excellent trainer and coach and team leader."
"Absolutely fantastic leader in his field."
"He knows how to get the best out of contact centre teams – with humour, insight and leadership."
You can connect with him on @TelesalesHub.
8. Sandra Busby
Sandra Busby is the owner of the Welsh Contact Centre Forum.
"Sandra is a very special Lady and passionately promotes the contact centres in Wales where we employ over 30,000 fabulous people. She is so very professional and drives things for the better in the contact centre arena. She is so utterly positive always smiling with a dynamic can do attitude. She so deserves this recognition."
"Sandra provides excellent support to all those involved in her network. She is tenacious and a great ambassador for the call center world."
"Sandra has done a colossal amount of work bringing businesses in Wales together to promote and help project the positives around contact centre employment, she has also engendered a sharing of best practice. It would also be fantastic for Sandra to get the recognition of her stakeholder engagement with the Welsh Assembly too."
"Sandra has infectious enthusiasm for bringing contact centres to Wales… and ensuring that they operate to the highest possible standards."
"The work that Sandra does for the call centre industry in Wales is amazing. Sandra gives everything to ensure that the call centres in Wales are truly on the map. Thoroughly deserves this in my eyes."
"Sandra has worked tirelessly to raise the profile of the contact centre industry, particularly in Wales. She is great ambassador for the contact centre industry as a whole."
"Very knowledgeable, the person to go to to find out about anything to do with contact centres."
"She tirelessly promotes the contact centre industry in Wales and works with the Welsh government bringing new contact centres to Wales."
"Sandra has done a tremendous amount for the industry in Wales. Her organisation provides a fantastic forum for the sector. Sandra is the go to person for anything call centre related."
"Very inspirational woman."
You can connect with her on @SandraBusby.
9. Rob Wilkinson
Rob Wilkinson is the Managing Director at Call Centre Connect
"Always professional, efficient and friendly when dealing with our company."
"As he always contributes to the industries, whether it is in your webinars or at conferences and is always interesting to listen to."
"He is customer focused and looks after his staff well."
"Rob and his team always deliver a high level of service from the start and throughout any campaign we have worked with them on… Rob always makes himself available and is keen to engage with me with regards to my business challenges, I would not hesitate to recommend Rob and his team to any business looking for a thoroughly professional solution to their recruitment needs."
"Rob is as truly inspirational contact centre professional who has a real passion for continuous improvement. He is always more than happy to share his extensive knowledge and experience of the industry to benefit many individuals and companies."
"Rob is passionate and enthusiastic about the call centre industry; he is an advocate for contact centres and constantly seeks new innovations to drive improvements to support companies with their recruitment. Rob is a real net-worker, who is absolutely dedicated to the industry."
"Rob has always demonstrated a fantastic level of industry knowledge beyond recruitment alone, and is always happy to provide advice and contacts to help with me growing my business."
"Rob is exceptionally knowledgeable about all things call centre related and certainly my first point of contact when I have business opportunities that need to be filled."
"He is always available to talk about contact centre issues and always has a great input into the community of contact centres."
"Rob is someone who knows the contact centre industry through and through and been involved in the changing landscape over the years. He's an innovator and someone who really keeps the buzz in the contact centre, always someone who you can bounce ideas off and is never short of a good few words to say on any contact centre related subject. He's a really good guy in the industry."
10. Steve Wrench
Steve Wrench is the Operations Director at Echo Managed Services.
"A true boss, approachable, amenable, great personality and easy to talk to, has been a pleasure to work for. Has helped inspire me in some bad times and goes a step further than most."
"Great support, knowledge, professionalism and always suggesting initiatives to help improve performance and enhance the brand."
"People focused, supportive, passionate, strong leader and an all round good guy."
"With over 20 years' in-depth customer contact operational expertise Steve brings an end-to-end perspective to today's multichannel customer engagement challenges. For Steve, successful outsourcing projects require a sensitive balance between continuously improving performance and resource optimisation. He does this through constant innovation, solid strategy and deep operational expertise. Steve is a great person to work with, a results driven team player that always gets the best out of people. He is a fantastic asset to the business."
"Steve has clearly demonstrated his ability in the contact centre and operations arena."
"Steve was always to be relied on for the very best of knowledge regarding the job we were doing at the time and he was extremely well respected by all his staff and colleagues within Virgin Media."
"Steve is the most professional person I have ever had the pleasure to work with. He was head of Churn and revolutionised the area for the company, taking them forward and completely changed how the company collected debt pushing them forward in a way that they had never previously achieved. Steve had the ability to get on with people on all levels and his popularity meant that all staff freely bought into his ideas and innovations and were happy to help the company move forward. He set up a dedicated churn centre and was revered by all of the staff. He worked superbly well with the management team and was loved for his down to earth caring approach by all the staff on the floor. It was a real pleasure working with Steve and his innovation and charming manner made the experience unforgettable. Every company needs a Steve Wrench."
"Turned our site around and gained respect from everyone."
"Highly credible and likeable guy. Someone who conveys a very positive image of the contact centre arena."
"Superb leader, brought huge growth to the business whilst ensuring focused maintained on people and team."
---
Highly Commended
The following 'Highly Commended' people also received a large percentage of votes in our Best Respected Awards. Below each individual we have shared some of the wonderful feedback they received from their voters.
Adam Stewart
Adam Stewart is the Head of Customer Services at Yorkshire Housing – and has managed operational and cultural change both in start-up and established environments.
"Adam provides energy, direction and motivation to all those around him. He manages change through informative and specific directions, involving himself at every stage. Adam is highly passionate without being overly emotional. He is and has been highly respected by everyone I know whilst working with Adam on two separate occasions in two very different contact centres."
"Adam is one of the most genuine people I have ever met. He lives and breathes customer service and is always going the extra mile, not just for customers but for colleagues also. Adam offered me support and provided me with guidance and opportunities during a difficult time of change."
"Adam is incredibly passionate about what he does, is wonderful with people and works extremely hard. The time and effort he puts into his work is as humbling as it is inspiring."
"Adam is an inspirational leader who motivates teams to perform at their best, putting customers at the heart of delivering excellent service."
"Adam is a well know industry professional and has a 20 year career in setting up, managing and providing strategic advice to contact centers. He attends national events and has strong relationships with his peers. He is always on had to provide guidance to external companies and his approach has been described by organisations such as ICS as 'a breath of fresh air'."
You can connect with him on @AdamStewart.
Ann-Marie Stagg
Ann-Marie Stagg is Chief Executive of the Call Centre Management Association in the UK and President of the European Confederation of Contact Centre Organisations (ECCCO). She is also a UK Ambassador for the Customer Experience Professional Association (CXPA).
"Ann-Marie is such a passionate advocate for the call centre sector and an inspirational speaker."
"Ann-Marie is different to other association directors in that she is all about helping members to drive change. If it's not of actionable value to her members, she's not interested."
"An awesome leader passionate about all things contact centre and improving the image of the industry in UK from the inside out. Inspirational…"
"She is a great person to have in the industry. She focuses on the right things (agents and customers) and she has great experience."
"She has a solid view of the contact centre world."
You can connect with her on @ccmatalk.
Dougie Cameron
Dougie Cameron is the Director and Founder of Addzest Consulting Limited. He has 20 years' experience as a senior executive in customer-facing businesses.
"Dougie has a very innovative approach to driving employee engagement and high performance."
"Dougie always leads from the front – providing support and insight on a daily basis."
"Dougie has a passion for the call centre industry and a drive to always deliver. He has a real focus on developing the full potential of the people within the team he leads, gaining the loyalty and respect of those around him."
"Dougie is a top man. Even under great pressure he would not lose sight of what is best for the customer. He really does lead from the front and made it easy for his staff to make the correct choice for the customer."
"His enthusiasm, work ethic and commitment are unfaltering."
You can connect with him on @addzestDougie.
Jag Tucker
Jag Tucker is VP Global Customer Service Operations at CEB SHL Talent Management.
He is experienced in managing customer services, back-office operations and sales in multiple languages through contact centres, across global locations and multiple industry sectors.
"Extremely professional, has shown a real flair & expertise in this field."
"Best customer service received and a pleasure to work alongside. Never failed to deliver even our highest demands."
"Jag is very professional in everything he does- he has a wealth of knowledge – experience, he is people focused and regarded as a "prime" people coach across 4,000 employee CEB and he is totally committed to delivering best in class quality of service to our global customer base. Jag is a fully rounded professional!"
"Jag is constantly and consistently driving for the highest possible customer satisfaction, on both the measurable scales and through the intangibles. His drive to empowering the customer facing teams with the right balance of training and technology is unrivalled, and it is always with a super-tight budget hanging over his head."
"Jag is passionate about customer contact and brings this passion out of all the staff who want to give excellence of service in the first contact. He is always looking for ways to improve the customer experience and implicating these changes. Takes an interest in all staff members to ensure that they have a happy working environment to supply a service to others which shows epathy, concern, ownership and a solution. Jag deserves this award to ensure that others in the field also benefit from his ideas."
Jojo Uligan
Jojo Uligan is Executive Director of Contact Centre Association of the Philippines.
He has a call centre background, with a focus on business development, marketing, account management, customer service, and operations management.
"Friendly and has bright ideas in everything."
"He has really worked hard to put the industry where it is now."
"He leads the contact centre association and provides value to the industry by being the voice. He has been a great supporter of the industry."
"Jojo has been in this industry for the longest time and driven purely for his passion, the country and the Filipinos."
"He has been a driving advocate of the call centre industry of the Philippines."
Maria McCann
Maria McCann is a Customer Engagement Leader at JoHo Ventures.
"Maria is really good at what she does and adds value to every company she provides consultancy for."
"Maria McCann is a bright and innovative person. Very intelligent and creative."
"Maria knows the field inside and out. And not only is her expertise way above industry standard, Maria is always proactive on modern digital solutions to any size or need. Not only that, her personality and charm and is unmatched across the board."
"Maria is an inspiring leader in Customer Experience, a breaker of barriers and an expert of the digital era."
"She is competent, efficient, honest and reliable in her job."
You can connect with her on @mariamccann.
Martin Hill-Wilson
Martin Hill-Wilson is the Founder of Brainfood Consulting, as well as an author and keynote speaker.
He is also one of Call Centre Helper's Guest Bloggers.
"The knowledge Martin has on social media and his willingness to share leaves his competition in dust. All Call Centre management teams should engage and listen to the future of call centres as customer engagement hubs, it's the way forward."
"Martin speaks sense whether you are meeting one to one or hosting an event. His expertise in all things customer service are exemplary but I think, most importantly, it is the way he conveys complex strategies in simple terms."
"Martin has an incredible industry knowledge. He looks at problems from different angles and challenges the standard or the norm. He is so willing to help, guide and share his knowledge and he deserves to be recognised for this."
"Superior knowledge and dedication to innovating in customer care."
"He is always looking ahead into the art of the possible; and making companies think about how they should be engaging with their customers."
You can connect with him on @martinhw.
Matt Dyer
Matt Dyer is Head of Multi-Channel Solutions at Sabio.
"Matt is always enthusiastic and happy to get his feet wet. He leads his team by example and is genuinely nice to work with."
"Matt is always very informative, helpful and knowledgeable but has a really approachable personality and has the perfect professional/friendly balance."
"Matt is an excellent partner committed to excellence in the industry. Highly focused on client success, he goes above and beyond to build meaningful connections."
"Matt is loved by many, and a pleasure to work with. I think he is a great role model for his team."
"Passionate about digital customer services. Honest, credible and truly makes a difference to our customers."
You can connect with him on @MattDDyer.
Roy Holmes
Roy Holmes is Senior Sales Executive at Vocalcom.
"Roy is an exceptional communicator, very helpful and provides timely customer service."
"Roy has a vast knowledge of not just the contact centre environment and the host of services available to customers and prospects but really understands how to recommend and deploy current and future services to improve the overall Customer Experience."
"Outstanding customer relations, diligent, willing to go the extra step to make a client happy."
"Roy is an outstanding listener and has his customers business objectives always at the forefront of whatever solution he will recommend. His many years of experience allow him to truly add value to his customers, who always appreciate his honest advice, feedback and recommendations."
"Solid Contact Center background. Great evangelist and "understands" the Customer…"
You can connect with him on @roydholmes.
Trevor Butterworth
Trevor Butterworth is the Founder/CEO at The UK Contact Centre Forum Ltd.
"Trevor is a great advocate for the industry, and his organisation brings together the industry to debate interesting and relevant topics."
"Aside from being one of the nicest guys in the industry, Trevor's drive, vision & unfailing enthusiasm has made his organisation grow at an astonishing pace."
"Outstanding energy, passion for his business and those associated with the business. His infectious character and selfless passion to help others."
"What Trevor has done to get the UK contact centre industry networking and sharing knowledge in a non-sales environment is amazing."
"Trevor has worked hard to create a friendly, customer focused, non sales environment for companies to gain knowledge and experience. He has been instrumental in helping the contact centre industry move from a job to a career. I'm proud to count him as a friend."
You can connect with him on @UKCCForum.
---
The Best of the Rest
The following people also received some wonderful feedback from their voters. We have shared these comments with you below.
David Appleby
David Appleby currently works as a Planning and MI Design Specialist at the BetClic Everest Group. He has 16 years' experience in contact centre performance improvement.
He is also a super moderator for the Call Centre Helper Forum.
"Dave is a real expert on forecasting and scheduling, and works tirelessly to improve the contact centre industry. I saw his speech at Call Centre Expo and was very impressed."

Nathan Barton
Nathan Barton is Head of Client Services at Echo Managed Services.
"For Nathan, successful contact centre outsourcing is all about designing and delivering a service that helps clients improve their own customer relationships. He has been pivotal in building and maintaining Client relationships for Echo over a number of years. He excels in developing innovative and creative solutions and in continually working to drive exceptional service delivery for clients and customers alike."
Robert Caister
Robert Caister is Head of Customer Services at IDIS Pharma.
"Quite simply he's an expert in the operational management of a contact centre. Producing phenomenal results wherever he works irrespective of the industry or discipline."
Colin Chave
Colin Chave is the General Manager EMEA at Noble Systems.
"His knowledge of and experience in the industry is unrivalled. He really understands the marketplace, and our place in it, and has been instrumental in the growth of Noble Systems in the UK."
Serge Cren
Serge Cren is Managing Director at Difference Corporation.
"Serge is known for not always telling clients what they want to hear but what they need to hear. He works very closely with all of his clients to ensure that they are getting very best from any solutions he has deployed. Most knowledgeable contact centre and customer experience strategist I know. I am very proud to call him my boss and continue to learn something new from him every day."
You can connect with him on @DifferenceTele.
Stuart Dorman
Stuart Dorman is the Head of Consultancy at Sabio.
"Stuart has been at the forefront of the contract centre industry ever since I have known him. Always forward thinking and anticipating the future, using this insight to help drive the industry forward. A true customer champion and and industry ambassador."
You can connect with him on  @stuart_dorman.
Sally Earnshaw
Sally Earnshaw is an Account Director at Blue Sky Performance Improvement.
"Sally is a brilliant, creative and original thinker who provides her clients with great solutions to their business problems. The work she and her team do really does help drive improvement the UK customer services industry. Anyone who has had the privilege of witnessing her in action will be mightily impressed and never forget the experience!"
Adam Faulkner
Adam Faulkner is an executive director, owner and founding member of Sabio – with over 15 years' experience in the contact centre arena.
"Focuses on future trends to drive excellence in customer service. Balancing delivery of strategic thought with the practicalities of delivering return of investments."
You can connect with him on @adsfaulkner.
Simon Foot
Simon Foot is a Consulting Director at Ember Services.
"Simon is the best – he is pragmatic and sensible. He is not in it for himself, he just wants to make sure customers get the best service possible."
You can connect with him on @SimonFoot1.
Keith Gait
Keith Gait is Director of 111 at South East Coast Ambulance Service.
His main areas of focus are operations and service delivery, turnaround and performance improvement, and change and transformation programmes.
"Keith is a completely charming and disarming individual who consistently lends an ear when you need his advice. I respect his views in our industry and value his friendship enormously."
You can connect with him on @KeithGait.
Mike Havard
Mike Havard is a Director at Ember Services and is a Non-Executive Director of a number of contact centre companies.
"Mike brings unique insight to every interaction you have with him. He (and his team) works hard to address some key challenges facing the industry."
Kenneth Hitchen
Kenneth Hitchen is the Founding Director of Sabio.
"With over 20 years of experience of in depth knowledge in this ever changing sector, Ken not only brings real insight into today's key customer service technologies but is also able to understand how they can best be deployed in our unique business to really make a difference. Ken always takes the time to understand our business and challenges properly and it's this commitment coupled with his common sense approach and awareness of these technologies and processes that have always enabled us to deliver tangible benefits – which makes Sabio such a strong partner for us. Ken's ability to stay ahead of the game, without getting distracted by the many innovations that don't stand the test of time, is why he is considered as a key valuable resource for our business."
You can connect with him on @kenhitchen.
Alan Jones
Alan Jones is the Managing Director at Videlica.
"Alan is a true professional striving for perfection. He has a deep knowledge of the contact centre industry from both an operations and technology point of view. His attention to detail is second to none and he is very knowledgeable with regards to next generation industry technology."
Martin Jukes
Martin Jukes is a Management Consultant at Mpathy Plus – who has knowledge in customer service and contact centres.
"On a personal level, Martin has been a huge help to my own development and has been a significant support through me during this time of great change. He is a confidante, mentor and makes me smile when I need it! He has encouraged us to push the boundaries and the results speak for themselves."
You can connect with him on @Mpathyplus.
Matthew Kemp
Matthew Kemp is Director of Client Services at International Financial Data Services.
"The art of story telling is often forgotten in contact centres as the most effective way of delivering truly engaged employees and customers. Matthew can tell a a good yarn, of that there is no doubt, but he inspires his teams and those who he shares his ideas and vision with. I fully expect to read a book by him one day and a riveting one at that."
Melissa Kovacevic
Melissa Kovacevic is a Consultant – with 30 years of contact centre and front-line retail team consulting experience in improving process, procedures, strategy, technology and skills.
"Melissa is on top of the changes in the call center. Not only does she write and consult about the changes, she develops and supports big-thinking that will transform the way call centers function in the future. She's smart, insightful and engaging. Her foundation is based on the needs of the customer. She is a top-notch educator and call center expert and customer experience advocate."
You can connect with her on @mkcallconsult.
Simon Kriss
Simon Kriss is the Global Head of Contact Centre Strategy at Cathay Pacific Airways.
"Simon Kriss has an unprecedented understanding of the global contact center industry, and this is abundantly clear given his pedigree in both the management of CRM operations as well as a consultant to some of most important in-house and outsourced deployments. I have spoken alongside Simon at conferences in India, Egypt, the UK & France and I can speak personally to his ability to explain some of the most complex contact center challenges in terms that everyone can understand. I strongly believe that Simon deserves to be considered as most a respected professional in this dynamic space."
You can connect with him on @simonkriss.
James Lawther
James Lawther is Head of Insight and Improvement at RSA.
He is also one of Call Centre Helper's Guest Bloggers.
"James brings a refreshing, no-nonsense approach to the contact centre. He cuts through all of the red tape, politics meanderings and excuses, to deliver truly valuable and sustainable change."
You can connect with him on @SquawkPoint.
Peter Massey
Peter Massey is the Managing Director at Budd.
He is also one of Call Centre Helper's Guest Bloggers.
"He is inspirational, pragmatic, thoughtful and very, very good at what he does… Putting the customer first!"
You can connect with him on @PeterMasseyBudd.
Alison Mathiebe
Alison Mathiebe works as a Trainer – and is also author of "How to Survive (& Thrive) in a Call Centre".
"Alison is a dedicated professional. I was impressed with and respected her for the way she ran the call centre she managed."
You can connect with her on @Alison_Mathiebe.
Steve McSherry
Steve McSherry is a Director at CC Evolution.
"Steve has a very extensive knowledge of the call centre industry and associated technologies. He draws on his experience to deliver propositions to customer issues that are focused on the customer need, not on technology or a particular supplier."
Sanjay Mehta
Sanjay Mehta is Managing Director at Teleperformance India.
"He is an inspirational leader. A great visionary who can see ahead of time. A great mentor to many and one of the first in our industry to advocate employee centricity."
You can connect with him on @sanjaym100.
Nicola Millard
Nicola Millard is a Customer Experience Futurologist at BT Global Services.
She also presents at conferences and has appeared in a number of Call Centre Helper's webinars.
"Her presentations are always incredibly thought-provoking and every time I've heard her speak I've been inspired to look for ways to implement change in my organisation."
You can connect with her on @DocNicola.
Ian Morton
Ian Morton is a Consulting Director at Budd. He is experienced with large-scale, multi-site, contact centre management and consulting experience, covering internal and outsourced operations.
"Ian has energy and patience, loves people and loves helping people."
Mike Murphy
Mike Murphy is a Territory Manager at Interactive Intelligence.
He is also a regular guest speaker on Call Centre Helper webinars.
"I admire Mike's efforts. He is a very respected contact centre expert!"
Alistair Niederer
Alistair Niederer is the CEO of Teleperformance UK and RSA – and is passionate about showing the benefits of the customer experience transformation (CXT) journey.
"Alistair has a refreshing style, and the ability to balance our business DNA with an entrepreneurial style and creative flair. He has propelled our proposition in our sector to new heights, and is a true leader internally to our people."
You can connect with him on  @ANiederer.
Mark Pfeiffer
Mark Pfeiffer is the Executive Vice President at Teleperformance.
"Mark Pfeiffer has been involved in the call center industry his entire career, and he knows it like the back of his hand. Mark has been scoping emerging offshore locations before this element of call centers came to the forefront, and was a pioneer in helping get the Philippines off the ground as a delivery center for the US."
Ken Reid
Ken Reid is Director of Proposition & Product at Rostrvm Solutions.
"Ken has become a trusted figure in the contact centre world and his wealth of experience and ability to share it makes him a real asset to our customers and the industry in general."
Mats Rennstam
Mats Rennstam is the Managing Director at Bright UK and is the innovator behind the "Bright Index" benchmarking report.
"Mats has a terrific track record of helping organisations improve their customer service and is one of the most knowledgeable and credible people I have had the pleasure of working with. His passion for pushing the industry forward is infectious."
You can connect with him on @mrennstam.
Richard Rhodes
Richard Rhodes is the Senior Planning Manager at LV=.
"I'm voting for Richard for pushing the boundaries of the Planning and Forecasting role within a business. We often talk about placing things at the heart of a business, Richard has clearly achieved this. An inspiration to others in similar roles, no matter their level."
Simon Roncoroni
Simon Roncoroni is the owner of Simon Roncoroni Consulting Limited.
"He has depth and breadth of knowledge in all aspects of the industry – operations, sales, marketing, customer experience, offshore delivery in all parts of the world. Plus huge amounts of common sense and a great willingness to share all his knowledge and help anyone. A great ambassador for the industry."
Colin Shaw
Colin Shaw is Founder and CEO of Beyond Philosophy – a company which has helped many organisations improve their customer experience.
He is also one of Call Centre Helper's Guest Bloggers.
"Colin combines visionary thought leadership with extensive practical experience – and brings a lot of value to those he teaches or advises."
You can connect with him on @ColinShaw_CX.
Matthew Sims
Matt Sims is Executive Vice President Business Development at Teleperformance.
"Matt is a passionate advocate of delivering exceptional Customer Experience innovation and transformation. Working across a wide industry base, Matt has consistently engaged with his peers to identify opportunities to make step change improvements in the way in which clients seek to understand and improve their customer relationships. Matt is a consistent thought leader and his publications receive very high levels of interest, consistently, from key leaders within the customer experience space."
You can connect with him on @matt_sims1.
Adrian Swinscoe
Adrian Swinscoe is a Business Coach/Consultant, who has been growing and developing customer-focused large and small businesses for 20 years.
He is also one of Call Centre Helper's Guest Bloggers.
"Adrian is a totally committed and highly respected professional, it's a pleasure to know him and to have worked with him."
You can connect with him on @adrianswinscoe.
Simon Thorpe
Simon Thorpe is the Programme Director of The Gold Standard.
"He is so passionate about this industry and really wants to help people improve. He knows so much about customer service and customer contact operations, but he always makes time to talk to people and get to know them and what their issues are. He is a fantastic ambassador for this industry and he deserves to be recognised for this passion and his drive to help others succeed."
You can connect with him on @SimonThorpe100.
Jonathan Wax
Jonathan Wax is VP EMEA at Nexidia.
He has spent the last 6 years defining and delivering contact centre systems that assist organisations in optimising their delivered Customer Experience.
"He is a passionate supporter of his customers and for the contact centre space in general. He is always open to helping out not only his customers and prospects but others in the industry. He is smart, reliable, and sensible."
You can connect with him on @jwwax.
Colin Whelan
Colin Whelan works for the Professional Planning Forum. Amongst other responsibilities, he supports the skill shift in the contact centre planning community towards the ultimate goal of accredited, professional status.
"I voted for Colin because of his unparallelled enthusiasm, guidance, knowledge and support with all matters planning. He's one of life's good guys."
You can connect with him on @PPFColin.
Jim White
Jim White is the Head of Service Delivery at Echo Northern Ireland.
"Jim has outstanding energy and drive, creates a positive fun and high performing culture, and inspires his entire operation to smash targets and deliver excellent customer service. Exceeding is business as usual. Jim works hard and plays hard too."
Paul White
Paul White is the CEO at mplsystems.
"Paul is an inspirational leader and a great mind in the contact centre space."
You can connect with him on @mplSystems.
Nev Wilshire
Nev Wilshire is the CEO of the Save Britain Money Group – and reality TV star of BBC's "The Call Centre".
"Possibly the most fresh and funniest breath of fresh air in what can be a very non-dynamic working environment. Rather than getting run down with the pressures of targets and margins, he gets involved with inspiring all of his staff!"
You can connect with him on @NevWilshire_SBM.
Congratulations to all of the winners!