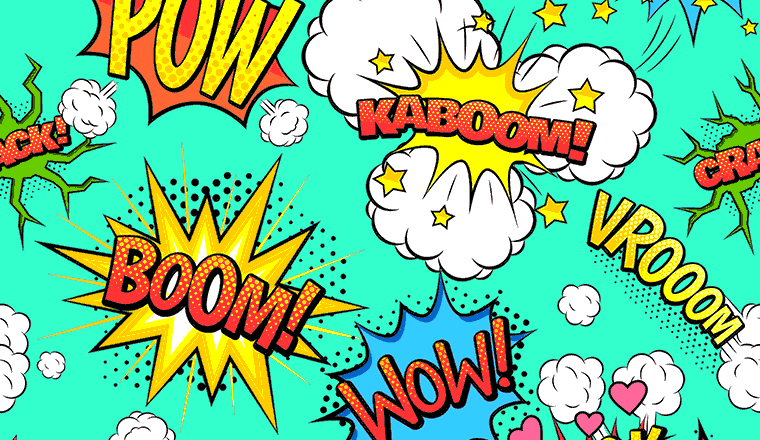 Over half of contact centres (55.1%) do not receive complaints about background noise, signalling a great improvement in recent times.
In 2014, we found that just 11% of contact centres were not receiving complaints about background noise, a figure more than five times lower than this year's results, which are shown below.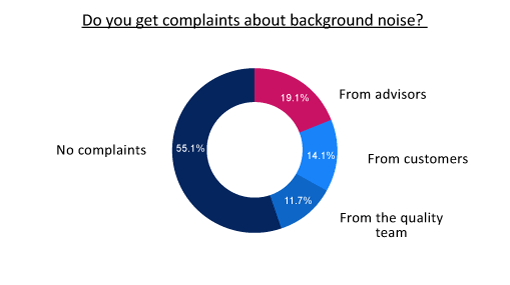 The reduction in complaints is significant and perhaps signals that more advanced headsets are entering the industry.
It is also likely that more contact centres are using noise-cancelling headphones or are doing other things like installing acoustic ceiling tiles or implementing white-noise machines.
Another take-away from the chart above is that – perhaps surprisingly considering the stereotypes within the industry – more complaints about background noise come from advisors than customers.
In fact, almost a fifth of contact centres (19.1%) receive complaints of background noise from advisors, compared to the 14.1% of contact centres that receive noise complaints from customers.
While this may seem surprising, the fact that advisors are complaining about background noise may explain why contact centres are increasingly turning to binaural headsets, something that was also found in our 2017 report What Contact Centres Are Doing Right Now.
This report includes many other findings, using the input of over 380 contact centre professionals.
To download this free report, simply follow the link: What Contact Centres Are Doing Right Now (2017 Edition)
This year's edition was sponsored by CallMiner, Genesys, NICE, Plantronics, Sabio and Serenova.
---