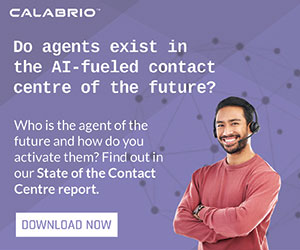 Title: Delivering Amazing Customer Experiences is Easier with Calabrio WEM for Genesys Cloud
Wednesday 24 May | 10am BST | 11am CEST
Discover the key benefits as the best Cloud Contact Centre meets the best Cloud Workforce Engagement Management solution.
Calabrio's Workforce Engagement suite is now available through the Genesys Appfoundry. With both Genesys Cloud and Calabrio being true-cloud solutions hosted on Amazon Web Services, you benefit from a native cloud-to-cloud integration for greater security, reliability and scalability.
Whatever the size or complexity of your Contact Centre, Calabrio WEM provides unparalleled functionality. Our solutions integrate seamlessly with Genesys Cloud to deliver exceptional performance, efficiency and experiences.
In this live webinar, Calabrio's consultants will give a live demonstration of Calabrio for Genesys Cloud and explain:
Why Calabrio on the AppFoundry gives you greater flexibility in meeting more mature and complex Workforce Optimisation challenges
How our solutions manage complex forecasting, scheduling and reporting requirements across disparate sites, technologies and work environments
Examples of how organisations with Genesys Cloud benefit from Calabrio's Workforce Management, Quality Management and omnichannel Analytics capabilities
We look forward to seeing you on the webinar and answering any questions you may have.