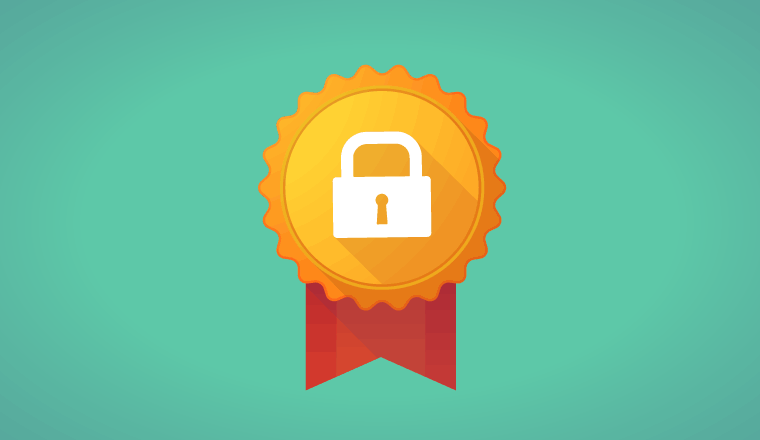 The Genesys Call & Contact Centre Awards celebrate the best talent within the customer engagement world, as well as honouring the latest innovations transforming contact centres today.
Amongst four categories, the Best Security Solution Award was open to providers of secure payment and other data security and storage solutions, recognising the importance of compliance and trust within the provision of customer experience. Finalists were asked to demonstrate expert services and first-class products.
Syntec was shortlisted with three other finalists following the initial round, and the judges then visited each nominee's stand at the ExCel exhibition centre, giving them the chance to pitch their product and the reasons why they should be considered the rightful winners, in true 'Dragon's Den' style.
Teon Rosandic, SVP Sales for Genesys, was on hand to present the winner's trophy to Syntec on day two of this major London exhibition, earning Syntec another coveted award for its patented CardEasy system.
Syntec's Managing Director Colin Westlake commented on the win: "We are delighted that our innovative CardEasy 'keypad payment by phone' DTMF system has been recognised as best in class for security in these prestigious awards."
"This is great recognition for the entire Syntec team's efforts in getting this new technology both developed and now deployed in major organisations' call & contact centres internationally."
About CardEasy:
CardEasy keeps sensitive payment card numbers out of merchants' contact centres by customers entering their card numbers on their own phone keypad, seamlessly mid-call (in conversation with the agent) or using customer self-service Autopay (IVR)
Using touchtone DTMF transmission of the PAN & CV2, the card numbers can no longer be seen, heard, captured or stored by agents, screen or call recordings
This de-scopes the contact centre environment from PCI DSS monitoring & controls
Call recordings can be full length. No need for Pause & Resume
Helps GDPR compliance too – no card data stored so no risk of it being compromised
CardEasy is already used by merchants worldwide, including Staples; Charles Tyrwhitt, Teletext Holidays/Truly Travel and other travel companies; Calor and other utilites; Capita (for the BBC); Allied Irish and other banks, building societies & insurance companies; charities; and other telcos (including in the USA)
Supports tokenisation for repeat use of the customer's card without storing the numbers
Can also work with webchat
Flexible to deploy, either hosted, partly on-premise, or pure cloud
Agnostic to the merchant's telephony system and back-office environment, so no need for infrastructure change
Improves customer trust and average call handling times
To find out more about CardEasy, visit: www.syntec.co.uk
---
---