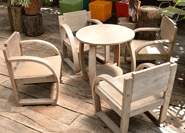 A furnishings store has achieved a 40% decrease in their planning workload since introducing WFM software from injixo.
Nebraska Furniture Mart is a home furnishing store in North America, providing furniture, flooring, appliances and electronics.
They have almost 250 staff in their contact centre, with approximately 20% utilising the in-house working from home programme. They have different mechanisms to handle social media, webchat and emails – and currently average about 8,000 contacts per day.
The problem
Before using WFM software, Nebraska Furniture Mart's planning team used Excel and Outlook to schedule their workforce. Due to the labour-intensive manual processes, this often resulted in cumbersome planning steps and extra workload, which was very inefficient.
The company also created schedules on a weekly basis for their associates, but despite those efforts did not have a true view of their actual staffing needs and how they related to call arrival patterns. Combined with the lack of interaction with staff in terms of their schedule preferences, they required a more reliable method of building forecasts and schedules.
The solution
Nebraska Furniture Mart now uses injixo WFM to support the entire WFM cycle.
Scheduling efficiency – Nebraska Furniture Mart uses injixo WFM to generate schedules with weekly shift patterns, which helps to clearly identify staffing requirements. Resources are always visible, which ensures that the right people are always in the right place at the right time in the right roles. They have also found the adherence tracker, with the ability to see external activities, to be a huge advantage.
Accurate forecasting – The accurate real-time forecasting provides the means to make improved staff choices and recognise fluctuations in the business.
Cloud-based – As injixo WFM is a cloud-based solution, it does not require an on-premise installation. Upgrades are implemented and issues are addressed immediately.
Proactive agents – injixo Me, the self-service agent portal, has been well received by Nebraska Furniture Mart's staff as it enables them to be proactive in managing their work schedules – compared to the time-consuming vacation booking process which was previously in place. The team calendar is also a firm favourite.
The benefits
Decreased workload – The company's workforce workload from implementing injixo WFM has decreased by 40%, which they have found to be a significant improvement.
Detailed forecasting capability – The forecasting data and shift generation works in conjunction with the company's ACD system. With the opening of a new store, call patterns often completely change, so the ease of being able to track all patterns and adjust average handling time and shrinkage percentage has made a difference.
Perceptive scheduling practices – The WFM software gives the company more visibility and allows it to be more aware of the impact of scheduling updates.
Agent participation – injixo Me's capacity for viewing schedules, with the ability to make changes remotely from multiple devices, has resulted in improved agent engagement.
"One of our biggest wins is the flexibility," said Layna Stanley, Customer Care Workforce Manager at Nebraska Furniture Mart. "injixo WFM helps us clearly identify where our staffing needs are."
For more information about injixo, visit their website.
---
---
Recommended Articles
Related Reports