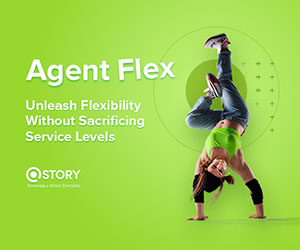 Jet2
The second-largest UK holiday operator, Jet2 specializes in package holidays and flights out of their Leeds and Manchester HQs. Jet2 has seen huge growth in the last few years.
Since the Covid outbreak, they have ridden the wave in what has been a tough year for the travel industry and are looking forward to thriving in 2024.
The Challenge
Jet2 wanted more control over their contact centre. They had 100% service levels, which meant that they were massively overstaffed. Also, they weren't aware when people were coming in to work and what they were doing all day.
The Solution
QStory gave them complete visibility over their operational performance, making sure the agents were arriving on time and carrying out the work that they were tasked with.
Results
In addition to having more visibility and control over their centre, the agent app/team leader engaged and empowered agents to a level of improved performance. Adherence, attendance and performance improved significantly.
The real-time team also thanked QStory for removing the majority of their manual tasks and making their jobs interesting again by turning them from real-time administrators into real-time analysts.
2.7x ROI over 6 months
41,000 coaching sessions autonomously scheduled in 6 months
27,000 break moves in 6 months
This blog post has been re-published by kind permission of QStory – View the
Original Article
For more information about QStory - visit the
QStory Website