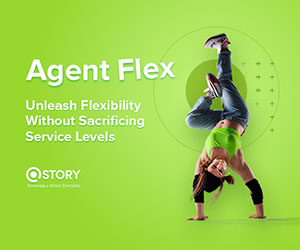 NatWest Group is the largest business and commercial bank in the UK and one of the UK's leading retail banks. It serves more than 19 million customers across the UK and Ireland — including around 1 in 4 businesses.
NatWest employs 6,000 contact centre agents to support individuals, families, startups and multi-nationals with their banking needs.
The Challenge
NatWest's Planning and Real-Time teams wanted to boost agent engagement while also automating low-value processes — such as shift changes and time-off requests — that were hindering productivity. Key objectives included:
Empowering agents by giving them more autonomy over their own schedules – agents felt excluded from the planning process and had little control over their working day. The 'them and us' mentality needed to change
Using idle time more productively, on activities such as coaching and training
Improving visibility over and approval of agents' requests and KPIs
In addition, a constant need for manual data input was also making it challenging to approve requests quickly.
Phil Baker, Customer Experience Lead at NatWest, acknowledges: "We recognised that we needed to change the relationship between our agents and the business.
"Previously, everything was very one directional – which led to disengagement. And, when it came to last-minute requests around overtime or shift changes, we were too rigid in our approach."
The Solution
QStory is now used by 3,500 agents across NatWest's network of contact centres.
The roll-out included the QStory free smartphone app, which allows agents to view their schedules and access the QStory Self-Service Portal.
Here, they can swap shifts, flag lateness and request annual leave within the parameters set by the business. Requests are automatically approved within seconds, with no negative impact on the schedule.
QStory's Time Banking feature also accrues overtime owed in one-minute increments. Agents can use these banked minutes to book time off and gain fast approval.
"The app acts as a two-way communication tool", adds Phil. "It allows agents to feed back any schedule changes they need to make – all in real-time – enhancing their work-life balance."
QStory delivers up-to-the-minute visibility over agent availability within the call centre. The Team Leaders portal clearly displays when there may be threats to service levels or opportunities to schedule offline activities. This enables NatWest to react to changes in customer demand with greater accuracy.
Results
A happier, more efficient contact centre
QStory removed a large chunk of time-consuming manual processes, allowing NatWest to unlock huge capacity benefits.
Daily visibility over contact centre supply and demand – available via QStory's Heads Up dashboard – has meant NatWest can offer agents around 200 hours of voluntary time off per month, reducing holiday liability and further improving job satisfaction.
NatWest have enjoyed significant benefits since implementing QStory.
Key results include:
2.6 X ROI
40% lost time recovered — due to a reduction in lateness
Adherence improved from 82% to 88% – every 1% increase in adherence generates 500 hours of extra capacity a month
3,000+ hours per month were reinvested into offline activities — including 800+ hours into coaching, 600+ hours into training and 300 hours into personal development.
Planning and Real-Time teams saved around 6 days of manual admin per month, with 2,500 holiday requests and 1,000 shift change requests automated.
Agent Empowerment…
QStory's smartphone app also quickly became a "one-stop-shop" for NatWest agents. In just one month, 85% of agents logged into QStory and over 6,000 minutes of overtime were logged using the Time Bank Feature.
This flexibility and autonomy have created a happier working environment throughout NatWest's contact centres.
Key Result
"Intraday Automation allows our planners to ditch their batch files and Excel sheets and frees up time to focus on more important adherence metrics and KPIs. But QStory, particularly through the app, has also been a powerful enabler of cultural change," concludes Phil.
This blog post has been re-published by kind permission of QStory – View the
Original Article
For more information about QStory - visit the
QStory Website