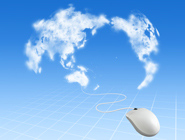 51% of contact centres have already integrated some form of cloud-based solution – and more are expected to do so by 2020.
The research commissioned by Genesys (and carried out by ContactBabel) also showed that a small number of UK businesses have already placed their contact centres entirely in the cloud.
The study titled 'Cloud as a Journey: The Reality of Cloud-based Solutions in UK Contact Centres' surveyed 186 contact centres run by UK businesses with the aim to map out their experiences, attitudes and plans toward cloud technology in the contact centre.
The report highlights the experiences of companies which have already adopted cloud-based technology into the contact centre – 75% of respondents state functionality has improved, 59% found both flexibility and functionality have improved and 63% found a cloud-based contact centre lowered the total cost of IT ownership.
"Already 8% of those surveyed are fully cloud-based and two in three which aren't entirely in the cloud plan to make the move between 2014 and 2020 – with a high proportion saying this is most likely towards the end of the decade," said Steve Morrell at ContactBabel. "These responses show that moving functionality fully into the cloud is an increasing consideration for UK businesses which operate contact centres."
"The next six years will see more and more companies, both large and small, retiring their legacy contact centre software as they realise the benefits of modernising with a cloud-based solution," said Keith Wilkinson, Vice President UK&I and Africa at Genesys. "We are seeing feedback from those business already using cloud that they have found improvements in functionality and flexibility, as well as considerable savings on IT budget. Companies should consider these drivers when planning a strategic move towards incorporating cloud technology into their contact centres."
For more information about Genesys, visit their website.
---