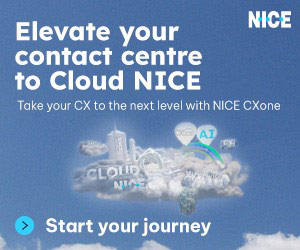 While Interactions Live 2021 has wrapped for another year, the inspiration never ends from this year's winners of the CX Excellence Awards, who were honored during the conference.
As the judges cull through the nominations, companies emerge each year that have distinguished themselves in how they use CXone—in their operations, in getting results, and in elevating their relationships with their customers.
Congratulations to our 8 CXone Winners
This year, out of 16 winners total, eight came from the customer community that was previously "NICE inContact," now NICE CXone, and were celebrated across four different categories.
Best CX Innovation
County of San Diego
Signify/Webhelp
Best Cloud Implementation
Auckland Council
Siemens Digital Industries Software
Toyota Financial Services
Best Employee Engagement
Rookie of the Year
Why CX Excellence
While the 2021 CX Excellence Awards program was conducted largely under our former NICE inContact banner, the same principles of achievement and innovation apply as we've transitioned to NICE CXone. If you're not familiar with the awards, here's a quick refresher.
The CX Excellence Awards program celebrates and honors organizations using NICE and/or NICE CXone products and services to drive creative, innovative customer interactions.
Our technology, products, and solutions give customers extensive and unique tools to positively impact performance, and the awards are a way to recognize those customers who attain an extraordinary level of excellence in using them.
How it Works
Nominations are made within specific categories with common threads running through them: innovation, cloud transformation, business results—and of course, customer experience (CX).
But the real stories are the organizations themselves—how they applied ingenuity, insight, and commitment to the NICE and/or NICE CXone portfolio of tools.
We're pleased to share a glimpse into these organizations and why their implementations and results were selected as 2021 CX Excellence Awards winners. Congratulations to all!
Best CX Innovation Awards
This category recognizes the unique journey of pioneers who transformed their businesses by embracing artificial intelligence, embarking on a digital transformation, embracing the power of business analytics and/or automating processes to drive business results.
County of San Diego

What do you say about a government agency contact centre that boosts customer satisfaction by 445%? All while handling more than 1.8 million interactions a year?
Serving the area's 3.3 million area residents, the Health and Human Services Agency for the County of San Diego did just that by moving its Access Customer Service Center operation to the CXone cloud platform.
The agency was looking for a "digital revolution" that would transform its operation, enable it to raise its service standards, and take advantage of key metrics and the latest technology, including AI, to drive performance and CX.
With the move, its 2,500 agents could finally deliver on its promise to provide world-class service to everyone in the county, from the most vulnerable residents to thriving communities.
The transition to CXone was completed just in the nick of time: The pandemic struck shortly afterward. But now the agency had the technological capabilities and flexibility to shift to work from anywhere model while still achieving key KPIs, which not only elevated its CX but also has contributed to agent productivity and satisfaction.
The agency was able to streamline its self-service IVR—an important component of its service model—and to make scripting changes on the fly, which was a critical capability during the pandemic.
The many improvements realized from moving to the CXone cloud platform are born out in the numbers: Average wait time has been reduced by 91%; average speed to answer dropped 75%; and the number of abandoned calls fell by 71%.
Equally impressive: A massive jump in returned customer surveys showed that customer satisfaction was up 445%.
Signify/Webhelp

With innovations that contribute to a safer, smarter and more sustainable world, Signify is redefining what light can do and how people use it. But the company's contact centre technology was still old-school.
To continue its progress and mission in the world, Signify needed to be more customer-centric by strengthening the customer service provided in its contact centres—with things like reliable (100%) uptime, 24×7 service, a seamless flow of interactions among its global sites, and an assurance of an effective recovery in the event of a disaster.
Signify was looking for a total digital transformation that would eliminate on-premises hardware and manual processes for agents and enable it to provide customers an outstanding experience.
Together with its partner WebHelp and NICE CXone, Signify unified its contact centres on the CXone platform globally. Now all interactions in EMEA, APAC, and Puerto are routed through the platform, and customer service has improved dramatically.
A few highlights: Omnichannel Routing—and giving customers choices in channel preference—has improved customer service and satisfaction. Integrating Signify's CRM with CXone APIs boosted same-day resolution by 13% and drastically reduced issue resolution time.
And with CXone's Performance Management dashboards and reporting, agent performance is visible to executives, which has been a real morale booster. Most of all, customers are noticing that Signify is "easier to do business with."
Best Cloud Implementation Award
This award recognizes customers who deployed cloud solutions, implementing cloud-based technology to achieve business goals/ business impact, which is demonstrated through cost reductions and best practices, including rollout efficiency and solution adoption.
Auckland Council

Residents in New Zealand's Auckland region depend on Auckland Council for a broad range of municipal services, from property valuation and recycling to parks and recreation and dog licenses.
No wonder the council's contact centre is constantly busy serving 32 business units and hotlines: 250 agents handle over 1.5 million phone and email interactions.
Auckland Council needed a "future-focused, customer-centric" contact centre environment to meet growing business demands and provide the ease of use and responsiveness that reflected and reinforced the council's way of working with area residents.
Once it had moved to the CXone cloud platform, the council started seeing the results immediately—especially in its ability to provide its citizens a smooth, easy-to-do-business-with, and "frictionless" experience.
Both agents and customers have responded enthusiastically to omnichannel offerings, and customer satisfaction is up 24%. CXone has boosted contact centre productivity, which also improved customer service and has helped reduce the call abandonment rate by 7%.
Having a future-focused solution with CXone's "maturity and innovation" has been a game-changer for Auckland Council as it looks forward to meeting customers' evolving expectations with services like conversational IVR and chatbots. 

Siemens Digital Industries Software (DISW)

The influence of Siemens Digital Industries Software (DISW) can be seen and felt nearly everywhere.
The company provides software solutions and services to help manufacturers all over the globe improve their manufacturing processes—and enhance their products—which include everything from medical devices to surfboards to vehicles to chocolate and wine and everything in between.
Coming in through the contact centre, current customers may need product support or new products and services. Prospective customers are looking for sophisticated solutions to complex manufacturing problems—and the contact centre is often their "first touch" with the company.
But they're all looking for responsiveness, speedy responses, and accurate answers from the 950 contact centre agents in 30 different locations who handle over 500,000 interactions a year.
By moving to the integrated CXone cloud solution, Siemens DISW was able to consolidate its global contact centre operations on one platform to create a unified and consistent customer experience.
Accurate routing through the IVR has not only significantly improved customer service but has also boosted the volume of phone leads the contact centre sent to sales by 38%.
The inbound abandonment rate has fallen by 16%, and agents are now able to respond to inquiries within 24 hours—something that used to take days.
The time was obviously ripe for Siemens DISW to implement chat systemwide: In the first quarter alone after implementation, contact centre leads to the sales pipeline leads increased by 500%!
Toyota Financial Services

As businesses across the globe learned during the past year, even the best-laid plans were no match for the COVID-19 pandemic and frequently needed to be changed or scrapped entirely.
Toyota Financial Services (TFS) was no exception. But when the pandemic emerged, the company accelerated its plan with CXone and doubled down on its commitment to customer service.
FTS is one of the largest auto finance companies in the world, with contact centres in five U.S. locations. More than 3,000 CSRs in 16 business units handle over 1.4 million calls every month.
With the goal of providing consistent, seamless, omnichannel CX front and centre, the company knew its contact centre system needed more agility and flexibility to deliver. TFS wanted to zero in on customer feedback, improving its ability to collect and use data—and most of all, share it with CSRs in real-time.
The meticulously planned CXone solution involved complex business processes, more than 40 toll-free numbers, and 500+ IVR menu options, not to mention call recording and retention for compliance and the ability to support FTS's growing needs in the future.
The timeline to implement was roughly four months. But when the pandemic struck, implementation accelerated to lightning speed: All 3,000+ CSRs were successful transitioned to the CXone cloud platform in less than a week!
Best Employee Engagement Awards
This category recognizes customers who have improved engagement and enabled a work-from-anywhere environment and demonstrate excellence in transparency, retention, and motivation strategies.
HireRight

Every successful contact centre understands the pivotal role of agent engagement and satisfaction in driving contact centre performance, CX, and customer satisfaction and loyalty.
HireRight is obviously one of them, acknowledging that "…the contact centre is an intense world…[and] anything we can do to increase employee satisfaction is worthwhile."
HireRight provides pre-employment screenings and related services in more than 200 countries and territories. More than 500 agents in eight contact centres handle over 4 million interactions every year.
Moving to the integrated CXone cloud platform—including implementing CXone Quality Management and CXone Performance Management—has empowered agents with data and feedback, and according to HireRight, has boosted almost every area of agent satisfaction. In fact, overall job satisfaction has improved by 15%, and agent engagement increased a whopping 80%.
Integrating Agent for Salesforce with HireRight's CRM has also enhanced agents' ability to provide exceptional CX, not to mention operational efficiency. The streamlined CXone Reporting function—a clunky proposition under its old system— has also boosted efficiency.
CXone reporting saves HireRight contact centre supervisors an estimated three to four hours a day, which could add up to an annual savings of 1,040 hours! 

Nine

Minimizing contact centre agent attrition by focusing on agent engagement and satisfaction is an ongoing challenge for many contact centres. For the busy Nine Customer Service Centre (CSC) in Australia, keeping its 63 agents happy and retaining them was a major priority.
Australians get print, online, and broadcast news from Nine, whose contact centre agents provide sales and customer support seven days a week by phone, email, live chat, and the web.
But in 2019, several challenges occurred that created a perfect: Inbound interactions soared by over 110% when the COVID-19 pandemic hit, and Nine needed to rapidly implement a work-from-home contact centre model—all while struggling with a 90% agent attrition rate!
Nine knew that exceptional customer experience couldn't happen when the employee experience was poor. Focusing on employees and technology were just two of the ways the company set out to turn things around.
Once Nine had moved to the CXone cloud platform, a redesigned IVR reduced call transfers by 69%, enabling agents to spend time with customers, which they greatly prefer. The integrated CXone system's single login and user-friendly interface also streamlined and improved the agent experience.
Nine continues to see the results of CXone: Net Promoter Score rose 22%, and revenue increased 18%–despite the pandemic! Empowered with data and deep insights into their performance, agent engagement has improved 8%, and the attrition rate has fallen by 55%!
Rookie of the Year Award
This category identifies customers who have chartered best practices in implementing any solution from the NICE or NICE CXone portfolio in 2020, demonstrating excellence in vendor communication and partnership and implementation of best practices, including the efficiency of rollout, product/solution adoption, and training of agents and supervisory staff.
Icatu Seguros

The tipping point was the emerging COVID-19 pandemic. When it became clear in March 2020 that its contact centre agents would need to quickly transition to working from home, Brazil's largest independent insurance provider knew that switching to a cloud contact centre solution was a must.
Icatu Seguros' contact centre agents—308 total, all in Rio de Janeiro—handle 900,000 contacts annually for 6.6 million customers.
Moving to the integrated CXone cloud CX platform enabled the company to realize distinct improvements in addition to the capability to quickly transition contact centre operations to a remote model.
System changes that included a customized IVR, much-needed visibility with real-time reporting and dashboards, and having widespread access to the system were just a few of the benefits.
"Speedy rollout" is an understatement: Icatu contacted the NICE CXone team on a Friday, and by Monday CXone was ready to go! Agents were transitioned to remote locations in just days—and the business didn't miss a beat.
Eager for additional functionality, flexibility, and scalability, Icatu quickly proceeded with a full migration to the CXone cloud platform. Now it can build customized IVR features, streamline customer service with automation and leverage the visibility of reporting and dashboards.
Standardization and reliability have enabled Icatu's contact centre to improve its CX, while increased efficiencies have reduced costs. Icatu realized a return on its investment almost immediately.
This blog post has been re-published by kind permission of NICE CXone – View the
Original Article
For more information about NICE CXone - visit the
NICE CXone Website