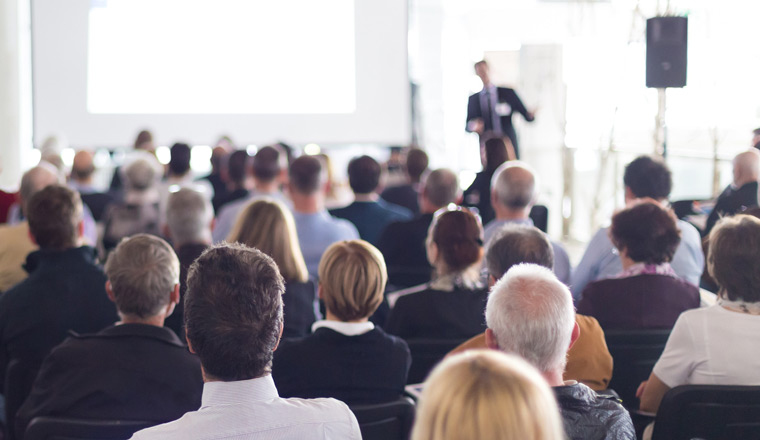 Janelle Matthews takes us through what to expect at CX17, a Genesys event that focuses on the customer experience.
Genesys have now announced their full agenda for the CX17 events in Brussels, June 7-9, and Indianapolis, May 22-25, 2017.
CX17 involves three days of deep-dive learning and sharing, visionary keynotes, thought-provoking breakouts, networking events, parties, and 1:1 opportunities to talk to product experts, peers and thought leaders in the customer experience industry.
Both of the events offer packed agendas for main stage, educational classes, partner events, technical demos, and breakout sessions.
At the Brussels event, choose from over 30 sessions, broken into two different tracks (business and technical) that cover a variety of topics, including omnichannel, predictive analytics, virtual reality, data centralisation, workforce optimisation, and more.
Plus, see the keynote "Technology vs. Humanity" given by renowned futurist and author Gerd Leonhard.
Learn about the future of customer experience as well as how to best use the PureCloud, PureConnect, and PureEngage solutions. Whether you're an experienced user or not, Genesys offer beginner, intermediate, and expert tracks that will guide you to where you want to go.
Read on for a look at some of the breakout sessions at the Brussels event that can help you make your business a customer experience powerhouse. See the complete agenda here:
Understanding the Latest Customer Journey Benchmarks
Join COPC Inc. as they share highlights from recently conducted consumer research focusing on the opinions, experiences and perspectives of the European consumer.
COPC Inc. will also lead a candid discussion about current industry challenges and opportunities within the context of these results, providing attendees with an opportunity to share their own experiences and best practices, while also learning from others.
Getting Started with IoT to Revolutionise Customer Engagement
Learn how to converge your customer's journey across physical and digital environments, enabling you to continuously deliver personalised and predictive experiences to your customers via the Internet of Things (IoT).
Customer Panel: Sailing the Seventh Sea. How Magnificent Experiences Were Created…
You're a customer engagement pro. Now you are looking to go beyond creating great experiences to constructing epic ones.
Hear a customer panel share how they leverage Genesys platform innovation to create unique experiences for their customers.
Blended AI: Where Bots and Automation Collide with the Power of the Human Touch
Bots are hot! But how can you take advantage of these new capabilities? And what is Blended AI anyway?
Join Genesys to hear about the emerging landscape for automation-driven solutions and machine learning.
The company will explore a number of use cases for integrating bots into your business, to allow you to better understand how they may help you reach new levels of customer engagement.
How Great Companies Improved Their Contact Centre Operation Through Better Planning
It is a fact. Improving your week-over-week contact centre capacity planning leads to better service delivery and a more efficient operation.
In this session, three outstanding contact centre organisations will discuss how they improved operations using Genesys Decisions.
Got 30 Minutes? Let's Create a Cloud Contact Centre
Join Genesys to hear customers share their stories of how PureCloud by Genesys was quick to deploy and has made their operations extremely agile.
While you listen, Genesys will be collaborating with the audience to turn up their own brand-new contact centre on PureCloud in 30 minutes!
Take Back Control of Your Future: A Practical Guide for Your ACD to Omnichannel Migration
You're challenged to deliver on commitments to execute on customer experience, even while the future of your legacy ACD is uncertain.
In this session, you will hear how Genesys is helping customer future-proof their contact centre technologies by providing a realistic migration strategy from their legacy ACD to an integrated omnichannel platform.
PureConnect Workforce Optimisation: Making It a Win-Win
Getting scheduling right can have a huge impact. Understaff and you frustrate customers and demoralise employees; overstaff and it costs you operating dollars. The right tools can not only address this balance, but can do so for non-standard agents, too.
Join Genesys as Rochester Regional Health Systems shares their experiences with patient outreach, billing customer service & help desk — and how they make it a win-win.
Collect the Dots, Connect the Dots, Predict the Dots – Optimising Your Customer Journeys
Why should you predictably match your customers and agents? How can you deliver this in your business? Collecting highly valuable and reliable information enables you to interact with your customers' journeys in an engaging way and accurately measure the improvement.
Learn about the use cases, architecture and steps you can take to make your customer journeys both actionable and predictable.
Personalisation and Proactivity in Action – Make Your CX Rock!
Advanced integration of IoT and data analytics into smart customer journeys with PureCloud and PureEngage. Featuring Speaker: Siegried Schallenmuller, General Manager Customer Experience: Europe, Dimension Data
Don't get left in the dust, join Genesys in Brussels June 7-9 for CX17. Register today to ensure your spot in breakout sessions that will help you stay current and look into the future of customer experience.
This blog post has been re-published by kind permission of Genesys – View the original post
---