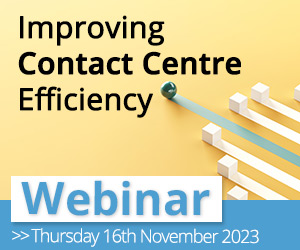 NICE inContact have announced that CXone received perfect 5.0 scores from customers for all 12 vendor satisfaction categories, according to a new report from research and consulting firm DMG Consulting LLC.
DMG Consulting's 2019-2020 Cloud-Based Contact Center Infrastructure Product and Market Report presents product as well as vendor satisfaction ratings, each broken down into several categories, as collected from cloud contact centre infrastructure users.
NICE inContact CXone attained the highest overall vendor and product satisfaction ratings of all companies represented in the DMG report.
Among the top-ranked aspects of CXone are its innovation, professional services, ease of doing business, responsiveness to product enhancement requests, training, and vendor communication.
NICE inContact also received perfect 5.0 scores in eight of 10 product capabilities satisfaction ratings categories, ranking the highest overall ahead of all other vendors evaluated.
Additional top-ranked attributes of NICE inContact are AI and automation capabilities, quality management/coaching capabilities, CRM features and functionality, and IVR features and functionality.
"On an annual basis, DMG Consulting conducts independent customer satisfaction surveys to measure end-user satisfaction with vendors and their products, as well as their service, support, professional services, training and innovation," said Donna Fluss, President of DMG Consulting.
"DMG conducts these analyses because they provide great insights into general market trends and end-user issues and concerns."
"The second consecutive year of outstanding customer satisfaction ratings for CXone in the DMG Consulting report reflects the dedication NICE inContact has to meeting the needs of organizations of all sizes across the globe, ultimately helping them achieve positive business outcomes," said Paul Jarman, NICE inContact CEO.
"Modern customers are highly agile and hold the brands they partner with to exceedingly high standards. CXone gives organizations a complete, intelligent and unified solution on an open cloud foundation, allowing brands to provide seamless digital-first omnichannel interactions in today's experience economy."
NICE inContact CXone delivers the world's most comprehensive digital-first omnichannel offering in the Contact Center as a Service (CCaaS) market.
With digital-first omnichannel, CXone now makes it possible for organizations of all sizes across the globe to reach more customers each and every day throughout the year using voice and a vast range of digital channels such as SMS text, Facebook Messenger, Twitter, or WhatsApp – all unified on the CXone cloud customer experience platform.
For more information about NICE inContact, visit: www.niceincontact.com