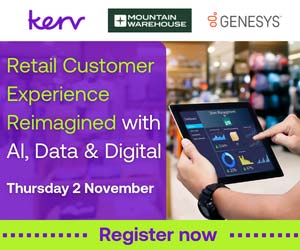 Quick Overview
Anxious customers bring fresh challenges to customer service calls, but there are several considerations agents need to know to handle them with ease, including:
What Is an Anxious Customer?
Signs Customers Are Feeling Anxious
How to Handle an Anxious Customer
This article outlines some practical ideas for dealing with anxious customers.
---
Key Considerations for Dealing With Anxious Customers
Anxious customers often need some additional TLC to get the conversation back on track, so we recently spoke to David Darling, Customer Experience Champion at Capital on Tap (also joint gold winner of 'Rising Star' at the WCCA 2022), as well as Dr M. Dave Salisbury, COO at D&C Consulting LLC, for advice.
Here are 5 top tips for dealing with anxious customers:
1. What Is an Anxious Customer?
The term anxious customer refers to a customer who can typically be categorized as deeply concerned, stressed, or worried.
A customer can become anxious when they need to make a decision under pressure, or if the situation they find themselves in is unpleasant and overwhelming.
For example, if a billing statement looks wrong, it can make the customer worry about their financial stability, and they want to get it "fixed" (or explained) as soon as possible.
Understanding the Difference Between Clinical and Circumstantial Anxiety
It's equally important agents understand the different types of anxious customers they may encounter, as customers who are affected by anxiety usually fall under one of two scenarios, clinical or circumstantial:
Clinical: Customers affected by clinical anxiety may require ongoing or extended periods of support.
Circumstantial: Customers affected by circumstantial anxiety may only require additional support while their life is being impacted by a certain discomfort.
It's important to cater to individuals, whatever their situation, as David Darling comments:
"We always offer an enhanced level of support to our customers for as long as they need it and recognize that some customers require different levels of support for different periods of time."
2. Signs Customers Are Feeling Anxious
While some customers may be open about their anxiety and come forward about their change in financial circumstances (for example) – giving clear indicators to the agent handling the call that they are feeling anxious – this isn't always the case.
In some cases, customers do not actively share this information. Therefore, it's important every agent is trained to be on the lookout for signs a customer might fall into this category.
These signs include, but are not limited to:
Customers who appear nervous and on edge
Customers who are despondent
Customers who appear to have a lack of focus (or are hyper-focused)
Customers who have altered breathing
Customers who become aggressive and/or use foul language
3. How to Handle an Anxious Customer

When an agent senses a customer may feel anxious, it's very important that they take proactive steps to handle the conversation in a calm and measured way, as David Darling explains:
"With the cost of living going up, finances can become a cause of anxiety or concern for many. When someone is affected by anxiety, it can be worsened by ignoring non-verbal signs or being vague, leaving the customer feeling even more uncertain and uncomfortable.
This is why we not only have this additional training to support our customers, but also a specialized team who are dedicated to supporting customers requiring additional aid or assistance."
Here are some tried and tested steps any agent can use to help an anxious customer:
Thank them for opening up and sharing their situation
Ask clearly, "what is your concern?"
Offer reassurance and use affirming language
Break down the situation
Be clear and check their understanding along the way
★★★★★
4. How to Lessen Customer Anxiety
Levels of anxiety can be lessened using the following techniques, as Dr M. Dave Salisbury explains:
Whenever Possible, Speak the Truth:

Even if agents do not know, need additional support, or must involve different departments, they should never lie!
One way to deal with anxious customers is to never hide behind "company policies", and always be an active part of the solution generated for the customer.
Stop Actively Listening to Anyone:
Active listening is easily faked, practically useless, and does not represent a method of action. Agents should start reflectively listening, which is always aimed at mutual understanding and solution generation.
Problems in Customer Relations Are Not Solved at the Agent Level:
All the agents can do is represent the same attitude leadership gives them. Remember, customer relations problems are solved through leadership.
For advice on how best to train your team leaders, read our article: Train Team Leaders Well
Speak Simply:
Stop the language games, buzzwords, and flavour-of-the-moment tyranny! Speak plainly. The tyranny of language is a root cause of customer interactions failing, and your agents are not the problem.
★★★★★
5. Do Anxious Customers Even Need Special Treatment if You're Already Offering Great Service?
In determining how much additional effort you put into training agents to handle anxious customers, it's possible your agents don't even need it. This is because special treatment may not be necessary if your agents are already delivering great customer service.
The Three Pillars of Customer Service
Dr M. Dave Salisbury explains that customer service is three things:
An action built through interaction.
Behaviour personified through policies, procedures, and culture.
A corporate philosophy built through training and discipline of a company's first customers (employees).
Key Points to Consider
It's equally important to think about where the do's and don'ts of great customer service already overlap with the support anxious customers need:
If a customer has a problem, they are already anxious. No special treatment is needed; merely reflectively listen to the customer.
As an agent, if the company's policies are to abuse the customer, you have already experienced this abuse as an employee. You already know the customer is going to be denied. Do not quote company policy; it is going to make matters worse.
Behaviour modification is the only response, and behaviours are never rational! Emotion is also never rational. What is customer service? Behavioural action by people representing a company that builds interactions between people.
Customer service, customer support, customer loyalty, etc., are nothing more than 'word soup' to describe people helping people interact with a company. The company's behaviours, culture, ethos, etc., are set by and felt by employees first, then external customers.
Emotions are the perception, and the problem is not emotional. Hence, interacting with people will always require first understanding, but not engaging in emotional landmines!
The Final Word – By Dr M. Dave Salisbury
As a kid, I was often told, "If it's good for the goose, it's good for the gander." What does this mean in call centre customer service? If a policy is "good enough" for one type of customer, it is "good enough" for all customers.
How we treat each other should not be based upon anything more than a desire to treat everyone equally, fairly, and in the same manner we would like to be treated. Customer service is all about building solutions, one interaction at a time.
To discover more great advice on handling customers, read these articles next: