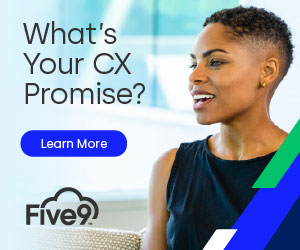 Five9 has been recognized at AVANT Special Forces Summit in Phoeniz, AZ as AVANT's Top CCaaS provider and placed fifth for overall top vendor. In September, Five9 was honored as AVANT's Top EMEA Vendor.
The AVANT awards recognize and honor organizations and individuals for the work they've done to drive the channel forward.
Recipients of these awards are leaders in our industry who show incredible growth, tireless innovation, and a passion for powering rapid evolution and disruption.
"This year at Special Forces Summit, AVANT awarded a select group of companies and individuals who are consistently working to innovate and disrupt the channel to stay ahead of the rapid pace of change.
Five9 is a prime example of this, and we were so excited to recognize their valued partnership and achievements over the past year." – Samantha Zuniga, VP of Supplier Engagement
"Five9 is proud of our commitment to strong partnerships in the channel. We align our vision with partners who understand the power of customer experience, and AVANT is a shining example of just such a partner.
We are grateful for the recognition of our global relationship and are determined to continue delivering and winning with AVANT and its incredible community of high-value trusted advisors!" –Jake Butterbaugh, SVP Global Partner Organization
The AVANT Awards recognize their 2022 top performing solution providers and partners in several different technology categories, as well as overall top performers.
Five9 is honored to by recognition from AVANT, and salutes AVANT for their tireless dedication to their Trusted Advisors and vendor partners.
This blog post has been re-published by kind permission of Five9 – View the
Original Article
For more information about Five9 - visit the
Five9 Website