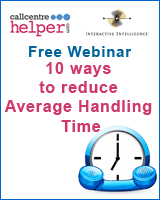 Average Handling Time (AHT) is consistently rated as the most important metric in the contact centre.  It is easy to measure and provides a numerical guide as to the efficiency of the contact centre.
So how can you reduce your Average Handling time?
In this webinar we looked at 10 ways that you can use to reduce average handling time.
Agenda
Introductions – Jonty Pearce, Call Centre Helper
Ways to reduce Average Handling Time – Carolyn Blunt, Real Results
Smart Deployment of an AHT Strategy – Mike Murphy, Interactive Intelligence
Winning tip – "Have quick "how to" guides for your most regular enquiries which you can send through to the customer and enable them to self help" thanks to Chris
Interactive Q&A – Live questions from the audience
Links;
Carolyn Blunt original "Balance" article – https://www.callcentrehelper.com/how-to-balance-customer-service-with-efficiency-1690.htm
Check out  Interaction Mobilizer – http://tinyurl.com/8tmmhjg
Topics to be discussed
Effective questioning techniques and filtering structures
How to control the call
Use of quality monitoring
The best ways to deal with complex calls
Agent training
Call avoidance strategies
Automated processes
Reducing on-hold time
Using new technology
Top tips from the audience
Interactive questions and answers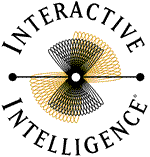 This webinar is brought to you by Call Centre Helper and is sponsored by Interactive Intelligence.
Original Webinar date: January 2013
---