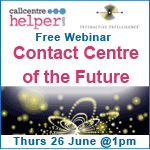 A lot has happened to the contact centre in the past 5 years – new channels, social media, web chat, contact centres moving back to the UK.
So what will the future look like in the next 5 or 6 years?
In this webinar we looked at what drives customer service and the contact centre of the future.
Agenda
Introductions – Jonty Pearce, Call Centre Helper
The Contact Centre of 2020 – Dr Nicola Millard, Customer Experience Futurologist, BT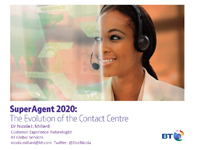 Technology Predictions – Mike Murphy, Interactive Intelligence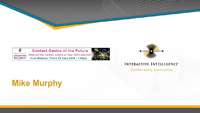 winning tip – "The bigger challenge will be influencing everyone to become part of the new culture for the 2020 contact centre – focus on the people"  thanks to Cat1
runners-up tip – "More senior agents with advanced skills, but giving flexibility to work anywhere that suits them." thanks to Kim3
Interactive Q&A – Live questions from the audience
All the tips from the audience have now been turned into an article The Contact Centre of 2020
Topics to be discussed
Changing customer attitudes
Generation Y and Generation M
A new generation of metrics
Onmi-channel
Webchat
Video chat
Skype
Wearable technology
Top tips and predictions from the audience
Original Webinar date: June 2014
---