Webinar: The Agent of the Future
---
Webinar Date
- Thursday 28th October 2021 at 14:00pm UK time
Click here to register
Customers are becoming more demanding. Customers are changing how they wish to interact. New technologies are constantly emerging.
So, with all these trends, what will the agent of the future look like?
In this webinar we will paint a picture of the future contact centre agent, helping you to better support your team now and prepare for what's to come.
And as it will be an interactive webinar, you will also have the opportunity to share tips and ask questions of the panellists and other attendees. We run an interactive chat room in parallel with the webinar.
Panellists

Peter Massey
Budd

Bob Stella
KBC Bank Ireland

Jay Gupta
Talkdesk

Rachael Trickey
Call Centre Helper
What You Will Learn
Key Topics:
How customer behaviour is changing
The impact of changing consumer habits on the contact centre
How these trends (and others) are impacting the agent role
What do these trends mean for the future of the contact centre agent?
The potential agent job description for 2030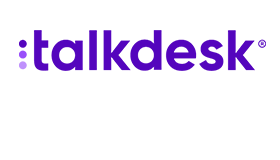 This webinar is brought to you by Call Centre Helper and is sponsored by Talkdesk.
You won't want to miss this exciting webinar.


Click here to register
This webinar is held at 14:00pm UK time, 15:00pm in Paris, 15:00pm in South Africa and 9:00am in New York. A replay facility will also be available.
If you are attending one of our webinars for the first time, we suggest you arrive 10 minutes early to allow for the software to download successfully.
---