Here, Steve Girdler concludes with a piece on getting the best information out of CVs.
The Curriculum Vitae is a prospective employee's first contact with you as an employer and has the potential to open the door to your company. For the person analysing the CVs, it is a task of great responsibility – one which can drastically affect the performance of a company. Despite this, the average time an employer spends looking at a CV is approximately 30 seconds. Little wonder, then, that during this time it is critical to use the seconds as effectively as possible.
Below is a checklist of things to look for beyond the immediate impact of the CV. After all, there is always a lot of information in a résumé; the real skill when analysing them is to look for things beyond the norm, quickly and efficiently.
1) A summary of qualifications. Look for why they are qualified to do a particular job. What makes them unique? Why should they be hired over someone else? What skills do they have for the position?
2) Remember not to look for the plain obvious in the candidate's current job description. If they are a telesales advisor, you already know that they can do telesales. What you are looking for are things such as whether they train others. How good are they at telesales? Do they contribute positively to the company values of their current employer? Were they able to keep up with targets and meet them consistently? Are they fast learners? The list of possible information is endless.
3) Education. Did they finish secondary school and university? Do they have a degree or any other type of qualification? Do they have any additional training or continuing education? Are they computer literate? Can they speak or read a foreign language? There are lots of things that can go under education. Make sure you analyse it properly.
4) Check whether they belong to any professional associations or are involved in their community. If so, do they hold any positions in those organisations? Do they coach any sports? Do they volunteer anywhere? This kind of information will not only give you something to talk about at interview stage, but will also outline how committed the candidate is as an individual.
5) Think about transferable skills. Look for personal skills and a brief description on how they have acquired each skill. Achievements and positions of responsibility can make all the difference when it comes to hiring the right person. Were they a course representative? Do they sit on a committee? Have they completed the Duke of Edinburgh's award scheme? Have they undertaken any voluntary work? This section of a CV is, arguably, the most important for employers as it sets aside people who have achieved more than a degree.
Remember: knowing what you are looking for when you are analysing a CV means that you can save time by eliminating interviews with people who do not have the skills for the job and who would not fit the culture of your company. While by no means perfect, looking a little deeper when analysing a person's CV can make all the difference to your business.
---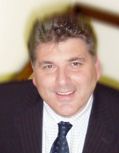 Steve Girdler is director of marketing at recruitment company Kelly Services UKTel: +44 20 7614 5650Website: www.kellyservices.co.uk