Managing change is no mean feat. By nature, human beings do not like change. This is mainly because change can bring ambiguity, need for effort, disruption and confusion.
Here Gwenllian Williams shares her views with us.
Businesses which are constantly changing often report 'Change Fatigue' in which people become demotivated, tired and negative towards management.
Rosabeth Moss-Kantor, one of the gurus of change management and restructuring states:
"If mismanaged, restructuring can all too easily make people helpless, anxious, startled, embarrassed, dumb, overworked, cynical, hostile, or hurt."
Unfortunately, change is rarely managed well, so no wonder people get negative. So what can team leaders and call centre managers do to ensure that they are not caught in this trap?
There are key steps to driving change and minimising negativity. Each one is as important as the next.
Step one: Create urgency
If people do not see the point of changing, it is very unlikely that they will. You will face negative resistance. Leaders need to sell change as an imperative. This does not mean scaring staff with threats of redundancy or dire consequences.
Generally selling benefits is more powerful. However, if there is a real threat, then this should be made very clear. While creating urgency, leaders really have to live the reason. Selling change by the 'Management says we have to so I suppose we better do it' approach will be a fast track to inertia. There are many ways to create urgency such as management data, market data and customer surveys. However, there is only one way to communicate urgency and this is through a collective realisation.
Bring your team together.
Explain the situation.
Explain the required change.
Explain what you are expecting of them.
Avoid one to one meetings as this leaves you open to Chinese whispers and lack of team feeling. It is essential that the team get a message that 'we are in this together'.
Step two: Engage the team
People dislike being out of control and imposed change feels like lack of control. The usual response is resistance. However, change which is driven by the team will be owned by the team and is more likely to be followed through. Leaders need to engage their team in generating ideas for improvement.
There are many approaches to team engagement such as brainstorming meetings and change away-days. Whichever you choose, ensure that, as the leader, you reiterate the need for change and your expectations of the team. Create urgency again. Then facilitate lively discussions.
To ensure ongoing engagement, team members should be given responsibility for change projects or actions and made to feel accountable. Very important at this point is to ensure that any team stooges (those who always complain about management and cast a dark shadow over all ideas) are put in a position of responsibility. They will not want to fail and so are more likely to assist. 
Step three: Create quick wins
If you have engaged your team through meetings and focus groups, it is likely that you have a raft of ideas. Beware the long list of good intentions. They are likely to stay as intentions as long lists are daunting. A better approach is to categorise your list using the following criteria:
| | |
| --- | --- |
| Nature of the idea | Priority |
| Nice to have but will not move us towards the goal | Bin these ideas. They will only cause frustration. |
| Quick and easy to do and moves us towards our goal | Choose the best and do these immediately. Introduce the rest as you go along the change path |
| Will need a plan and to be done in stages | Choose one or two key projects and create a project team. Put others in order of importance. |
Having prioritised, create a change plan. Using your priority list ensure that you place some quick wins at the front end and then set down subsequent projects. The change plan should identify project owners, timelines and dependencies between projects.
A useful technique at this stage is to create a visual project plan which can be kept in view and easily referred to. Project plans which go into great detail stored in a written document are easily put in a dark drawer and forgotten. Having set the plan, communicate with your team again.
By starting your team off on quick wins you will start the momentum and create a positive response very early on. Achievements need to be recognised by leaders through praise and positive feedback. By choosing one or two longer-term projects you will ensure that the team is not swamped and progress is easy to drive and monitor.
Step four: Keep up the momentum
Change requires effort and this can be tiring, especially when people have to manage change while doing the day job. Leaders need to keep the spotlight on change through constant communication, update meetings, focus groups, one-to-ones and project meetings.
Leaders need to ensure that the change project is never off the agenda or it will simply fall to the bottom of the 'to do' list. In this stage expect negativity to set in. It is inevitable, but your response as leader is critical in ensuring that things do not slow down.
Leader reaction to negativity needs to include re-communication of 'why?', firm addressing of sabotage and plenty of positive feedback to efforts made. This is not easy. As a leader you will feel tired too. The trick is never to show it.
Step five: Celebrate success
'Praise for progress made' should be your motto during change. People who feel appreciated will always do more and try harder.
As a leader your key job is to ensure that effort is met with respect and recognition. This does not mean that you have to break open the champagne at every point, more often a simple 'thank you' is far more powerful. However, significant progress should be publicly recognised.
One thing leaders need to remember is that organisational recognition is often only given to leaders. Good leaders will ensure that they stand behind their teams and put them in the limelight rather than take the glory for themselves.
____________________________________________________________
Gwenllian Williams is a director of deWinton-Williams Business Consulting.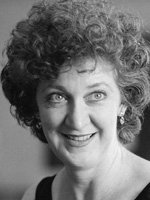 deWinton-Williams helps businesses achieve potential through people and consults on the full range of HR solutions including strategic competency frameworks, selection, development and change.
You can contact deWinton-Williams on 0207 372 4997 or contact Gwenllian through the website www.dewinton-williams.com