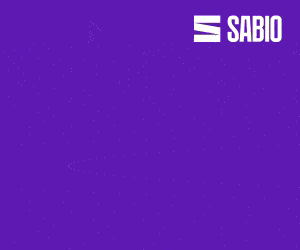 Dr Phoebe Asquith at Sabio explains why people disengage and how you can keep your staff engaged.
How Do You Keep Staff Engaged?
To keep staff engaged, we're using our knowledge of human psychology and cognition. So the first thing to do is to understand why humans disengage.
And the three I'm going to talk about is being tired and bored, having a lack of connection or menial work, and the third one is needing to protect yourself.
So first, if people are feeling tired and bored, we need to make sure that they have enough downtime. Mind wandering is really natural.
So we need to give people the space to be able to kind of take a step back, have a rest, so that they can reengage with enough energy. And that means giving people enough flexibility and autonomy to take breaks when they need them at work.
The second is having a lack of connection or meaning with work. So we need to improve that sense of purpose for agents.
So this might be showing increased appreciation, having really clear team and organizational values, or helping them to identify a career path and really clear next steps. Just to reengage them with exactly what they're doing within their role, and helping them to feel like it means something.

The third one is protecting people from any stress or pain that they may experience during their role, and that means that they can engage with that role really safely.
So this might mean something like repurposing performance metrics so people don't feel like they're under scrutiny with work, and instead helping them to feel like they're really doing well, and can feel really pleased with the way that things are going in their day-to-day job.
For more information on employee wellbeing, read Sabio's eBook: Placing Advisor Wellbeing at the Top of the Contact Centre Agenda
If you are looking for more great video insights from the experts, check out these videos next: