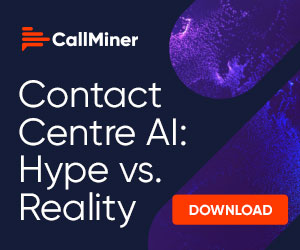 Improving your customer satisfaction scores (CSAT) is a key component of business performance improvement (BPI), but it can seem impossible to manage consistently.
However, the processes you leverage within your organization can truly make an impact on customer satisfaction, even if your company handles a vastly varied grouping of customers in dissimilar industries.
In this post, we'll discuss some key strategies for improving CSAT as part of your business performance improvement plans, including strategies related to call centre KPIs, agent satisfaction, and gaining insights into the customer experience.
Tweak Your Technology
Master Your Metrics
CSAT as a metric does not improve in isolation. The techniques and actions you should put into use to boost it will also cause similar metrics such as net promoter score (NPS) and customer effort score (CES) to improve as well. However, each of these can tell you a different part of the story as far as what your customers are actually experiencing when they engage with your organization.
Leveraging the capacity of metrics such as NPS and CES to zero in on potential improvements you can make that might build your CSAT up can prove highly effective.
CES, in particular, can help you to determine future interaction outcomes more effectively, and NPS can offer satisfaction insight via surveys boasting of a higher completion rate than CSAT.
Try AI Assistance
An AI assistant for your contact centre's agents can drastically improve customer outcomes. As callers engage with agents, agents can leverage their previous history with your organization, insights from prior conversations and more.
This makes tailoring communication to individual customers much easier, especially in a fast-paced, constantly shifting call centre environment.
Offer a Knowledge Base
A knowledge base is a simple, yet highly effective way to improve customer satisfaction without burdening your agents with additional responsibilities. Given the self-serve nature of a unified, customer-facing knowledge base, you can ensure that low-level concerns can be weeded out more readily before they lead to new calls.
With 89% of millennials using a search engine to seek out answers to service-related questions before reaching out to a contact centre, it makes sense to take advantage of the opportunity to better serve them and lower your centre's workload in the process.
Boost Agent Satisfaction
Address Attrition
Attrition on its own can mean many things. Agents may choose to move on from working in your organization for many reasons, not all of which are negative. However, curbing the negative causes of attrition can help to improve your team's morale, resulting in better performance and higher customer satisfaction.
Increase Engagement
Improving agent engagement is a surefire way to make a positive difference in customer satisfaction. There are numerous ways to approach this, but the leading strategies leverage the excitement that activities and events create for your employees as well as the capacity for gamification to encourage improvements.
The latter of these factors involves rewarding top performers and incentivizing all agents to proactively improve over time.
Improve Coaching
Coaching is essential at any contact centre. A great coaching program sets both new and experienced agents up for success with regular feedback provided constructively and clearly.
You can improve coaching results by paying special attention to the coaches themselves. Ensuring managers and team leaders are regularly brought up to speed on the latest coaching approaches can not only improve agent outcomes, but also help bolster team morale.
When team leaders display a commitment to improve at what they do, agents are more likely to follow suit.
Consider Your Customers
Reduce Waiting Times
Call centres, in particular, are uniquely suited to making an impact among customers, for better or worse. When customers call in, they attribute any issues they may have during their call to the business in its entirety, making bad calls a good way to run them away altogether. Reducing waiting times can not only improve individual calls, but also help improve customer satisfaction by quite a bit.
A practical means of improving your call centre's waiting times is to offer a call-back instead of placing your customers on hold.
Call Your Own Call Centre
Calling in to your own call centre can grant you quick and easy insight into potential pain points that customers may be experiencing. Otherwise, invisible snags in common caller interactions are much more noticeable for the customer than the agent or management team.
Manage Expectations
To satisfy your customers, you need to know what they actually want and make sure that they are aware of what they are getting at all times. Surveys are half of the equation here, but it is especially important to design conversation scripts with clarification and empathy in mind for the best results.
Improving your CSAT score may involve a lot of different factors, but it does not need to be a painful process. Encouraging staff at every level of your organization to get involved can help make it easier to manage long-term.
This blog post has been re-published by kind permission of CallMiner – View the
Original Article
For more information about CallMiner - visit the
CallMiner Website