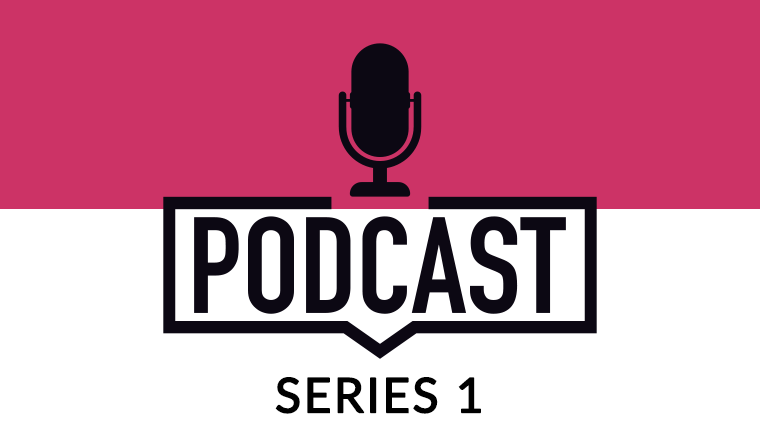 We are delighted to bring you the entire first season of The Contact Centre Podcast, which is available to download now.
Over the past few weeks, we have brought you six in-depth conversations with some of the contact centre industry's most respected experts.
Each of these episodes of The Contact Centre Podcast can be listened to either on this web page or through any of the following major podcasting platforms:
By clicking on any of the links above, you will be taken through to listen to our podcast on the respective platform, each of which is kept fully up to date with our exciting new content.
If you instead want to listen via this web page, just hit the play button that comes with each of the episodes below and dive into our fun, engaging and informative conversations.
These podcasts were made possible by our sponsor, Genesys. To request a demo of their contact centre software, visit: www.callcentrehelper.com/demo
Ep 1. – How can you use customer emotions to your advantage?
Colin Shaw of Beyond Philosophy discusses how we can evoke positive emotions from our customers, first focusing on the wider customer experience, before sharing some practical tips for contact centres.
As part of our discussion, we also talk about creating positive customer memories, increasing employee engagement and coaching contact centre advisors.
Ep 2. – How can you create a happy culture of positive people?
Dan Moross of MOO draws on his own experience to discuss the keys to creating a contact centre culture that facilitates both learning and enjoyment.
As part of our discussion, we also talk about optimizing recruitment, bringing fun into the workplace and developing advisor skills.
Ep 3. – How can you boost First Contact Resolution in your contact centre?
Nerys Corfield of Injection Consulting shares her own observations of how contact centres are using First Contact Resolution (FCR) and talks about the metric's growing popularity.
As part of our discussion, we also consider the foundations for measuring FCR realistically, how to use your FCR figure to make positive changes and ask if "One and Done" is right for every scenario?
Ep 4. – Contact Centre AI: What are your options?
Dr David Naylor of Humanotics discusses how contact centres are using different forms of artificial intelligence (AI), while dissecting some of the hype surrounding the technology.
As part of our discussion, we remove many AI misconceptions while discussing the promise of technologies such as predictive routing, biometrics and chatbots.
Ep 5. – How can we improve customer journeys to create happy customers?
Martin Hill-Wilson of Brainfood Consulting discusses how we can improve the customer experience by designing simple, low-effort and fast customer journeys.
As part of our discussion, we also talk about understanding customer behaviours, reducing service costs and the fundamentals of digital transformation.
Ep 6. – Channel Shift: How can we safely move customers from one channel to another?
Dr Nicola Millard of BT discusses the latest trends in customer behaviour and how they may influence your channel shift strategy.
As part of our discussion, we also talk about how you can improve your digital customer service strategy, the growth of live chat and the future of the contact centre.
Second Season
We will be back for a second season and it will go live on each of the platforms listed above on Monday the 14th of October 2019, which will include a conversation with Peter Massey, the Managing Director of Budd, on the topic of customer engagement.
So, make sure you keep your eyes peeled on the Call Centre Helper website or subscribe to our podcast on one of our various platforms for even more thought-provoking content.
Some Final Thank Yous
With our first season coming to a close, we would like to thank you all for listening and for all the great feedback that you have given us.
Our first season has had thousands of downloads, and your ongoing support has given us the opportunity to come back for a second series later this autumn.
We would also like to thank our six industry experts for sharing their insights with us and giving us even more great content.
Finally, we want to thank Genesys for sponsoring this podcast series, as without their support we would not be able to put any of this together.
If you want to find out more about Genesys's latest contact centre offering or would like a demonstration, please click here.
We are excited to bring you even more podcasts later this year, so stay tuned!
---