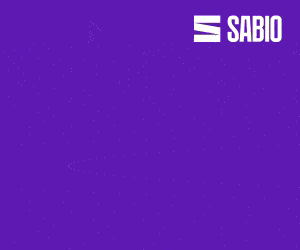 Matt Dyer of Sabio shares some great advice on how a crisis response framework can safeguard your customer experience.
Faced with weeks in lockdown and financial uncertainty, customers are turning to businesses for help. They have urgent questions and needs regarding mortgages, food, banking, travel plans – you name it.
The demand has been overwhelming for some companies. Shops are struggling to offer delivery slots. Some businesses have run out of stock or are turning away new customers. Natwest Bank, which usually receives 3,000 calls a day, is now dealing with 25,000 incoming calls per day.
For any business, customer experience (CX) is a key differentiator. It's as important as the brand or service itself. For businesses to survive, they need to adapt their business model, working practices and CX almost overnight. The challenges of doing this are huge. But many companies and sectors are showing that it can be done.
A Crisis Response Framework
We've set out a three-part framework to help businesses adapt and manage their CX during a crisis.
Understand new demand
Maximize your capacity to respond
Manage the 'new normal'
Let's look at each part in turn.
1. Understand New Demand
Firstly, you need to understand what your customers need from you right now. Don't try to guess – check what questions they are asking on the phone, email, webchat and social media. Monitor your website analytics. Capturing and analysing your contact centre data is key.
Can you find a way to deflect or automate the least urgent queries? Seek ways to put self-service options and automation in place. This could include automating standard procedures such as identity checks and payment integrations, for example.
Callback technology could also be a useful way to manage large volumes of calls and offer customers reassurance that their issue will be dealt with in time.
Finally, consider activating alternative channels. If your contact centre is drowning in enquiries, a virtual assistant on the voice channel or on the website could help to relieve the pressure.
A well-designed virtual assistant enables contact centre teams to help only the most vulnerable customers or answer the most complex queries.
Audit your comms and messaging:
Are your comms as clear as they could be? Communicating messages clearly, rather than burying information at the bottom of an email or web page, can help to reduce incoming calls
Are you being consistent? Are the marketing team, sales and the CEO all communicating the same messages?
Are your website, social media and voicemail up to date with key messages and information to help customers find answers online?
Prioritize resolving customers' issues rather than pushing new sales messages – people won't be receptive to spending more if they have unanswered questions or concerns.
2. Maximize Your Capacity to Respond
Use contact centre as a service (CCaaS) or communications platform as a service (CPaaS) technology to expand your capacity and help your teams work from home.
If there are specific challenges your company faces, don't get bogged down by the technology or processes you have now. Think API-first – now is the time to build and test quickly, adapt and scale-up. The situation is changing rapidly, so it pays to be agile.
Create a minimum viable product (MVP). It may not be perfect, but it's better than the status quo if you're disappointing customers and losing business.
MVPs can also be scrapped if everything changes. In an uncertain world, MVPs are a low-risk method to boost your CX and ultimately retain your customers.
3. Manage the "New Normal"
Use your existing workforce management (WFM) tool to help understand patterns and respond in the most efficient way. Go back to your WFM supplier and get support from them. They should be able to help optimize the tool so you can meet demand.
As well as struggling with the volume of work, your workforce will no doubt be dealing with a range of other pressures. This could include isolation, caring for neighbours and relatives, or juggling work with homeschooling and other demands. Consider the range of ways you can support employees, beyond providing the tech they need to do their jobs.
Are you keeping in touch and offering advice? Would a survey help to identify problems and opportunities? Could you adjust KPIs and targets that were set before the crisis began?