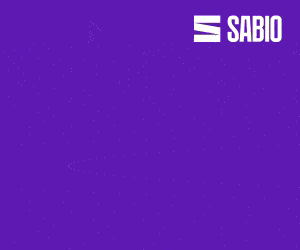 Stuart Dorman of Sabio discusses the impact that messaging apps may have on the future of customer experience.
For a number of years now, companies like Sabio have been advising brands about the challenge that social networks such as Google and Facebook pose to the CX community.
The announcement last week that Google is now repositioning its Maps app as yet another B2C interface suggests that the global search vendor is serious about disrupting your carefully orchestrated customer journeys.
The latest update to the Google Maps app takes advantage of new features in Google My Business that support businesses in engaging with customers. However, in addition to informing Google Maps users of new offers and other promotions, Google is giving businesses the ability to chat with customers using new messaging functionality within the app.
I suspect that I'm not alone in increasingly turning to my Maps app as a directory service, and more and more people will start doing this, particularly as January 2019 marks the date for the last delivery of Yellow Pages directories. And, using Maps as yet another CX front-end just serves to illustrate the growing importance of conversational AI-enabled interfaces within customer journeys.
It's actually a fairly smart move from Google's perspective, enabling them to progress a little further on in their determination to capture as much global search data as possible. But while I can see how this move works for Google, it's not as clear from a business or a customer perspective.
While a generic Google-style AI-enabled interface will inevitably prove universal and convenient, brands need to think carefully about the type of interaction they're enabling.
As an insurance customer, for example, I'm increasingly impressed by the quality and successful outcomes achieved by today's best-practice virtual assistant platforms.
Once I've experience this kind of multichannel conversational interface, why would I settle for the more generic Google-style proposition?
So, while applauding Google's ambition, I question whether spreading its business-to-consumer communication technology too broadly is a smart move in terms of the quality of the ultimate experience offered to consumers. What do you think?