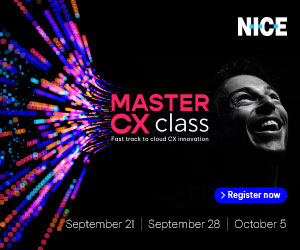 NICE has announced the expansion of its partnership with Microsoft, delivering the full power of CXone on Azure to create frictionless, personalised digital customer experiences.
NICE has received Top Tier status, Microsoft's highest level partner designation, for Azure IP Co-sell driving deeper collaboration and a strong go-to-market momentum.
This partnership leverages the power of CXone to help organisations globally to transform their customers' experiences and build a digital first customer service operation.
With a joint global go-to-market co-selling strategy working together with key strategic accounts enabling rapid time to value, extreme agility and a faster path to the cloud, NICE and Microsoft will accelerate organizations' adoption of CXone.
CXone's advanced AI and full portfolio of voice and digital solutions and with its integrations with Teams, Dynamics, Nuance, ACS (Azure Communication Services), and Customer Insights, allows organisations of all sizes to create proactive, brand-differentiating interactions that exceed the expectations of the digital-first customer and goes beyond the boundaries of the contact centre.
Paul Jarman, CEO, NICE CXone, said, "Consumers today expect fast, convenient digital and self-service options.
Through the expanded partnership with Microsoft and with CXone now available on Azure, and with our co-sell partnership, we are taking another step in the frictionless revolution allowing organisations to meet their customers wherever they choose to start their journey and create a cohesive digital experience.
This better-together offering will foster customer experience interaction (CXi) modernisation and provide a standard-setting choice for customers."
For more information about NICE - visit the
NICE Website