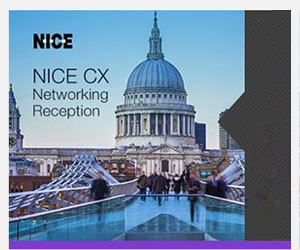 About the Event
What's the Future in the Customer Experience Economy?
From the NICE 2019 State of Analytics in Customer Service survey, customer interactions that lack individual context are no longer sufficient. Almost half of the respondents (45 percent) stated that they expect businesses to have their full history of interactions, including interactions on mobile and social media.
Join us and a select group of leaders and influencers across the customer services domain to discuss a series of topical CX trends at an intimate networking event at the Leonardo Royal St Paul's London on 20 November 2019.
Hear how organizations are accelerating their digital transformation with Analytics, Automation and Contact Center as a Service (CCaaS), with NICE experts on hand to share best practices, allowing you to elevate your connections with your customers and your employees.
Admission is complimentary; however, seats are limited.
Date and Time
Starting:
Wednesday 20th November 2019
Location
Date and Time
Starting:
Wednesday 20th November 2019
Location