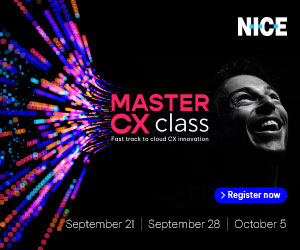 NICE has announced new RPA (Robotic Process Automation) capabilities in its latest release, using AI to identify focused opportunities for automation.
With NEVA Discover's new process analytics solution and semi-supervised machine learning, organisations can optimise their business process executed elements to achieve complete performance.
NEVA Discover, NICE's AI-powered discovery tool, uses advanced AI to produce actionable insights to optimise business processes, improve effectiveness and efficiency, and empower employees to meet their key performance indicators.
NEVA Discover's new process analytics capability goes above and beyond identification of automation opportunities, by also highlighting key areas ripe for process optimisation and employee training.
The process analytics solution displays a set of business metrics and compares groups of users to provide visibility into how different employees execute the same tasks, helping to identify and bridge productivity gaps.
The actionable insights from NEVA Discover are packaged into intelligent dashboards for a visual recommendation of those processes which are best suited for attended or unattended automation and which should be optimised.
NEVA Discover also identifies opportunities where employees could be better supported with training and guidance to help them achieve their KPIs.
Semi-supervised machine learning allows business analysts to manually intervene and make further suggestions about the tool's discoveries. This highly scalable capability sharpens and enhances the tool's machine-learning intelligence,
Barry Cooper, President, CX Division, NICE, said, "NEVA Discover's new capabilities demonstrate the power of AI in delivering actionable automation opportunities to empower employees and ultimately help brands master CXi (Customer Experience interactions).
Process optimisation with NEVA Discover is not a one-time event. It is a cycle of continuous improvement, with ongoing measurement of the impact of each change, to create exponential value."
For more information about NICE - visit the
NICE Website