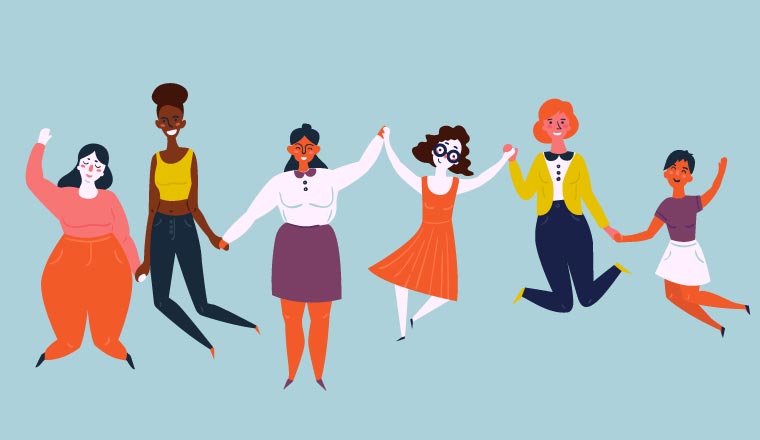 NICE inContact have been recognised in the Women Tech Council's 2018 Shatter List for actively employing measures to help break technology's glass ceiling.
NICE inContact was among 44 companies recognised based on the development and successful implementation of measures that create inclusive cultures where women can contribute and succeed.
"Being included in the Shatter List requires a holistic and active commitment to creating inclusive cultures from the executive level all the way down to entry positions," said Cydni Tetro, president of the Women Tech Council.
"The best practices these companies are developing and implementing to actively champion women boost the teams and individuals in their organisation, while simultaneously helping shatter the glass ceiling for the entire technology industry."
In making the list, NICE inContact was evaluated and scored against hundreds of technology companies on executive engagement, company programming, community investment and women's or D&I (diversity and inclusion) groups.
All data was gathered from 10 secondary data sets and required active demonstration of visible activities at all levels of the company showing commitment and progress in these four areas.
"Core to our success has been building an inclusive, supportive culture which gives a voice to each and every employee," said Paul Jarman, CEO of NICE inContact.
"Our industry thrives on creating experiences where diverse input and perspectives are valued – we've applied that to how we build experiences at NICE inContact."
"We're pleased to be able to work with the Women Tech Council to further the cause of equal opportunity in technology, so we can collectively shatter that glass ceiling."
NICE inContact was recognised for its support and promotion of women in the technology industry. Criteria included:
Executive engagement – Executive leadership support and sponsorship of the WIT committee and community outreach to support diversity.
Company programming – A WIT (Women in Technology) committee dedicated to supporting diversity throughout the company.
Community investment – Sponsorship of Women Tech Council, and participation in STEM (Science, Technology, Engineering and Mathematics) mentorship activities such as SHE Tech and on-site STEM events.
Women's group – Active involvement the WTC Best Practices Forum and supporting women internally throughout the organisation, including locations in Bolivia and India.
This recognition by the Women Tech Council comes in a series of accolades that highlight the company's commitment to providing NICE inContact CXone to customers and partners.
Most recently, NICE inContact CXone ranked first overall in Ventana Research's Cloud Value Index, was named Best New Technology Solution by the ICMI Global Contact Center Awards and earned the Gold Stevie Award for the New Product or Service of the Year – Software – Relationship Management Solution category, for The 16th Annual American Business Awards.
Also, NICE inContact is recognised as a market leader by five industry analyst firms including Gartner, Ovum, IDC, Frost and Sullivan and DMG.
NICE inContact was placed in the leader quadrant in the 2017 Gartner Cloud Contact Center as a Service (CCaaS) Magic Quadrant and has been named a Leader every year since this Magic Quadrant's inception in 2015.
This post has been re-published by kind permission of NICE inContact – View the original post
To find out more about NICE inContact, visit: www.niceincontact.com
---