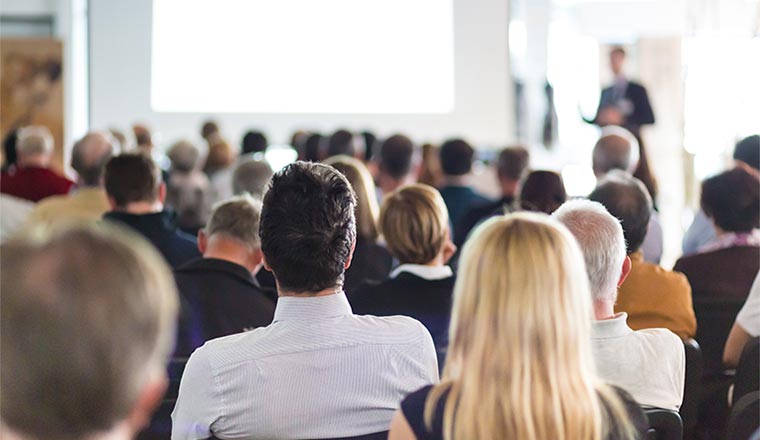 © kasto - Adobe Stock - 83634533
NICE has announced the launch of Interactions EMEA 2019, its flagship conference delivering innovative content, live demonstrations and networking opportunities.
The event will showcase innovative ways to drive customer engagement via analytics, automation, cloud and workforce optimisation.
With "Personal Connections Elevated" as its theme, the event will feature exclusive content curated by NICE customers and industry experts and will be held at Cineworld Cinema – The 02 in Greenwich, London on 4-5 June.
Interactions EMEA 2019 will host over 500 customers and industry leaders, and will feature speakers from customers such as Deloitte, Deutsche Telekom, Experian, MoneyGram, Orange Poland, Samsung, Sitel Group, Teleperformance and Thomas Cook.
NICE CEO Barak Eilam and renowned actor, writer, and comedian Stephen Fry will deliver keynote addresses at the conference. Television broadcaster and panellist June Sarpong will also join the event.
Comprising seven interactive breakout tracks and over 50 sessions, Interactions EMEA 2019 is dedicated to empowering organisations and their executives in facilitating exceptional customer experiences and improving business performance.
Sessions will include: Innovations in Robotic Process Automation (RPA), Making Smart Customer Connections with Analytics and Quality Management, Using Cloud to Deliver an Omnichannel Customer Experience, Picture Customer Feedback Management, Advances in Compliance, Recording and Fraud Prevention and Driving Employee Engagement and Financial Compliance.
A rich array of workshops will also be offered at the event, covering topics such as harnessing data analytics for business transformation, the economics of customer experience and more, as well as hands-on training from seasoned specialists and consultants.
In addition, NICE will host a Business Partner Summit on 3 June, where attendees can participate in demos of their technology and connect with NICE executives and product experts.
John O'Hara, President, NICE EMEA, said: "With the enterprise technology landscape rapidly evolving and innovative advances being made in the cloud, Interactions EMEA 2019 is a fantastic opportunity for our network to learn from their peers and gain game-changing insights."
"By attending this event, attendees will learn new ways to enhance and personalise their interactions with customers, while staying on top of the industry's latest and emerging trends."
To find out more about NICE, visit: www.nice.com
Published On: 13th May 2019 - Last modified: 18th Feb 2020
Read more about - Archived Content, NICE
---