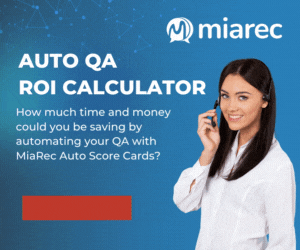 Quality Factors
Quality Parameters in Outbound calls
In regulated industries contact centres have a duty to comply with best practices defined by the industry regulator; failing to do so results in significant fines or being forced to suspend activity. However, regardless of whether you are regulated or not, quality of service is one of the most important factors in driving operational efficiency, business effectiveness and customer satisfaction.
Any customer transaction demands the highest level of quality whether it is a voice interaction or a back-office transaction and we are all aware of the risk of losing customers due to poor quality of service. It is important from a business objective that care is taken when engaging with your customers or when trying to sell a product or service to a potential customer. The monitoring, auditing, analysis and reporting resources which are needed to ensure that there is both compliance as well as adherence to the agreed operational standards are essential to your operation. The ongoing continuous improvement in processes which results from effective quality management is also of prime focus in today's calling environment.
Treating Customers Fairly
With TCF (Treating Customers Fairly) playing a major role in contact centre delivery, ensuring that the right quality parameters are in place is key to the overall contact strategy, regardless of whether this is inbound or outbound.
Quality Parameters that a business needs to focus on should include:
Soft skills
Programme-specific skills
Product-knowledge process
Programme compliance
When monitoring such quality parameters the delivery can be accommodated post call or during a live call, with the analysis focusing on the above as well as plotting out trends and improvement opportunities such as:
Deviations from post training and script delivery which can then identify post improvement activities
Agent-specific deviation trends
Identify best practices in effective calling delivery which can be both inbound or outbound
Data accuracy
Product and process compliance
Quality monitoring
Quality monitoring helps contact centres drive consistency in the service they offer and enables continual, rolling improvement. An improved service gives greater customer satisfaction and ultimately helps retain long-term profitable customers. For agents, quality parameters deliver effective and factual feedback on performance and data-based evaluations can be used to drive training and direct coaching to improve performance.
It can also provide valuable feedback to your outbound campaign: are customers receptive to your calls? what objections are being raised? have you profiled the right customer for the campaign? Effective quality management is more than just managing agent performance; it can help you place the customer experience at the heart of your campaign which in turn generates far greater results.
Further reading
Contributors
Carl Adkins, Managing Director at Infinity CCS