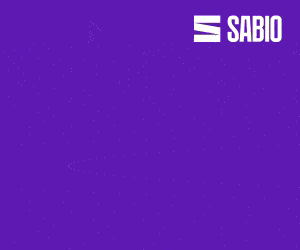 Sabio Group and Contact Babel have launched the latest iteration of an annual study which analyses the customer experience (CX) strategies, performance, operations and technology aspects of UK organisations.
The 'UK Customer Experience Decision Makers' Guide 2022-23 – 5th Edition' was published following sampling of several industries in the UK, including financial services, retail, telecoms and the public sector among others.
Among the findings of the report include;
CX being widely seen by both B2B and B2C businesses as being an increasingly important competitive factor
The CX function has not generally made its way right to the top levels of organisations, especially in larger businesses
Web chat and social media channels have grown strongly in the past 12 months, although telephony is still largest communication channel used by customers
Interaction analytics are becoming increasingly useful in collecting and acting upon CX data, but is only used by minority of businesses
Across the whole of the survey respondent base, investments in technology were around 50% higher than that of investment in business process improvements, with the UK contact centre industry now strongly embracing the various forms of non-voice customer communication.
The report concludes: "The business and consumer surveys carried out in the course of the research for this report show that, while improving customer experience is high on the agenda for many organisations, most businesses are still a long way from where they want to be.
"The findings of this report should encourage businesses to find out more about their own customers' preferences, and give an insight into what they actually value within an interaction. In this way, CX investments can be focused on areas and solutions that are valued most highly by customers…"
In total, 218 senior customer experience (CX) and customer contact professionals took part in the study, as well as a further 1000 UK consumers in order to understand attitudes to elements of businesses' CX programmes and what they understand a positive customer experience to be.
You can download this year's report for free
For more information about Sabio - visit the
Sabio Website