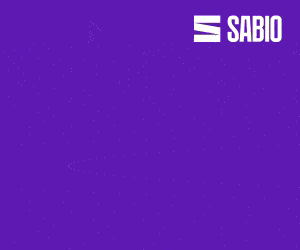 Sabio is Avaya's 2020 Customer Experience Partner of the Year. The award was made at the virtual 2020 Avaya Partner Summit.
It recognizes Sabio's proven ability to transform customer experience (CX) operations through innovative digital processes, automation and improved business insight.
"Digital transformation is driving unprecedented growth in CX," said Sabio Group's Chief Marketing Officer, Tim Pickard.
"For Sabio, 2020 has been about working closely with innovators such as Avaya to help our clients take advantage of the latest cloud and AI innovations. This, in turn, enables the delivery of high-value, personalized customer experiences at scale."
"It's great that Avaya has recognized Sabio as its 2020 Customer Experience Partner of the Year. We look forward to further extending our partnership, transforming customer interactions and operations through an increased emphasis on the latest digital and insight capabilities."
Sabio is Avaya's largest partner outside of North America, and has held the highest-level Avaya partner accreditation for over 15 years.