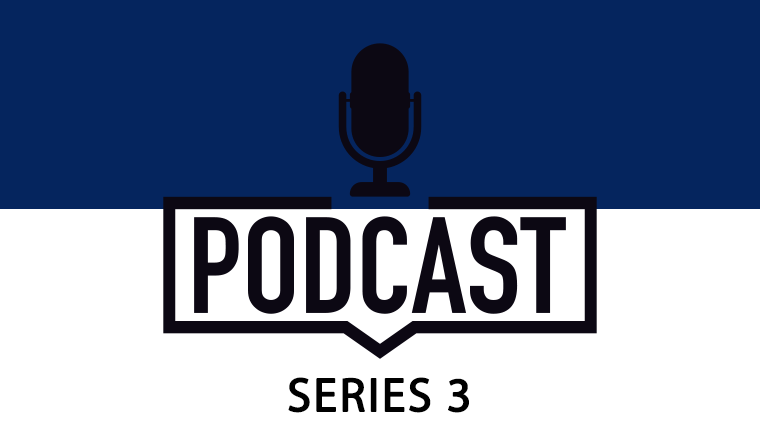 We are delighted to bring you the entire third season of The Contact Centre Podcast, which is available to download now.
Over the past few weeks, we have brought you six in-depth conversations with some of the contact centre industry's most respected experts.
Each of these episodes of The Contact Centre Podcast can be listened to either on this web page or through any of the following major podcasting platforms:
The links above will take you through to listen to our podcast on the respective platform, each of which is kept fully up to date with our exciting new content.
By clicking on the following links, you can also catch up on the entire first season and second season.
If you instead want to listen via this web page, just hit the play button that comes with each of the episodes below and dive into our fun, engaging and informative conversations.
These podcasts were made possible by our sponsor, Genesys. To request a demo of their contact centre software, visit: www.callcentrehelper.com/demo
S3, Ep 1. – Top Contact Centre Problems and How To Solve Them
Jo Hale, an experienced Customer Contact Director, shares great insights into overcoming those common challenges that we all face when managing the contact centre.
As part of our discussion, we also share expert tips to improve communication across the contact centre, secure more budget and lower attrition, as well as much more.
S3, Ep 2. – WFM Tricks That Will Get You Through Busy Periods
John Casey, a Resource Planning Expert, discusses how to prevent and manage periods of unexpectedly high contact volumes in the call centre.
As part of our discussion, we also talk about factoring absenteeism into our forecasts and the link between scheduling and employee engagement, as well as sharing more tips that will help you to steady the ship when things get a little hectic!
S3, Ep 3. – Customer Service Writing: How to Get More From Your Emails and Chats
Leslie O'Flahavan, a Professional Writing Coach, discusses some of the most common mistakes that we make in customer service writing and how to avoid them.
In our conversation, we also talk about personalizing emails and chats, the danger of imposing "word bans" in the contact centre, and interesting activities to improve our customer service writing.
S3, Ep 4. – What Will a Good Call Centre Advisor Look Like in Ten Years
Martin Jukes, a Customer Experience Consultant, shares his vision of the contact centre advisor of the future.
As part of our discussion, we also talk about the new complexities of working in the call centre, how managers should be reacting to that and the key advisor skills that will become increasingly valuable to your organization.
S3, Ep 5. – The Essential Customer Service Skills and How to Develop Them
Kim Ellis, a Contact Centre Training Consultant, discusses the keys to improving skills like empathy, active listening and knowledgeability in the contact centre.
In our discussion, we also discuss training exercises that will help to develop these skills further, while Kim makes reference to a number of her own contact centre experiences along the way.
S3, Ep 6. – How to Inspire Your Team Leaders to Get More From Their Advisors
Jacqui Turner, a Team Leader Trainer, discusses how we can better support team leaders in the contact centre in order to improve advisor performance.
In our conversation, we also talk about the dangers of micromanaging, building positive working relationships and preparing leaders to have those difficult conversations with their teams.
Fourth Season
We will be back for a fourth season and the first episode will go live on each of the platforms listed above on Monday 30th March.
In the new season, we will be tackling key topics such as customer experience, resource planning and contact centre evolution.
So, make sure you keep your eyes peeled on the Call Centre Helper website or subscribe to our podcast on one of the various platforms above, for even more thought-provoking content.
Some Final Thank Yous
With our third season coming to a close, we would like to thank you all for listening and for all the great feedback that you have given us.
With each of our first three series receiving thousands of downloads, your ongoing support has given us the opportunity to keep this podcast thriving.
We would also like to thank our six industry experts for sharing their insights with us and giving us even more great content.
Finally, we want to thank Genesys for sponsoring this podcast series, as without their support, we would not be able to put any of this together.
We are excited to bring you even more podcasts in the new year, so stay tuned!
If you want to find out more about Genesys's latest contact centre offering or would like a demonstration, please click here.
---
Learn More - Watch a Webinar
---