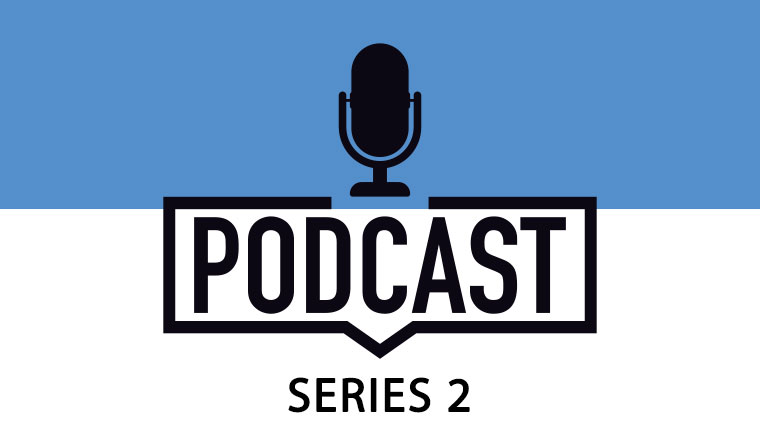 We are delighted to bring you the entire second season of The Contact Centre Podcast, which is available to download now.
Over the past few weeks, we have brought you six in-depth conversations with some of the contact centre industry's most respected experts.
Each of these episodes of The Contact Centre Podcast can be listened to either on this web page or through any of the following major podcasting platforms:
By clicking on any of the links above, you will be taken through to listen to our podcast on the respective platform, each of which is kept fully up to date with our exciting new content.
You can also catch up on the entire first season!
If you instead want to listen via this web page, just hit the play button that comes with each of the episodes below and dive into our fun, engaging and informative conversations.
These podcasts were made possible by our sponsor, Genesys. To request a demo of their contact centre software, visit: www.callcentrehelper.com/demo
S2, Ep 1. – How Can We Increase Customer Engagement by Doing Less?
Peter Massey of Budd highlights where your customer engagement strategies might be going wrong, giving plenty of advice along the way of how to improve.
As part of our discussion, Peter Massey of Budd discusses where your customer engagement strategies might be going wrong, giving plenty of advice along the way of how to improve.
S2, Ep 2. – How to Extract More Value From Your Call Centre Quality Programme
Fellow contact centre podcaster Martin Teasdale discusses the value of having a well-structured quality programme and shares his advice for helping you get there.
As part of our discussion, we also talk about using quality to increase advisor motivation and maximizing the value of scorecards, as well as sharing tips to improve your quality calibration sessions.
S2, Ep 3. – Call Centre Coaching: How to Sustain Learning and Make it Fun!
Nick Drake Knight introduces us to his favourite method of coaching advisors in the contact centre, before sharing some expert tips on how to improve your training programme.
As part of our discussion, we also talk about how we can sustain key learnings from training and contact centre gamification and discuss how you can protect yourself against the "But Monster". Yes, you read that right!
S2, Ep 4. – Employee Engagement – Thinking Beyond Happy Employees Make Happy Customers
Natalie Calvert of CX High Performance discusses the keys to employee engagement, sharing lots of practical tips for how to better motivate advisors along the way.
As part of our discussion, we also talk about developing team leaders, the impact that metric choices have on advisors and the best ways to measure contact centre engagement levels.
S2, Ep 5. – Is It Time to Rethink Your Call Centre Metrics?
Morris Pentel of The Customer Experience Foundation shares his strong opinions regarding the future of contact centre metrics and discusses why we should consider moving away from certain traditional measures.
As part of our discussion, we also talk about the dangers of measuring success through metric scores alone, the growing focus on customer emotion and how best to measure the employee experience.
S2, Ep 6. – Customer Experience: The New Thinking for Delighting Your Customers
Sandra Thompson, the founder of the management consultancy Exceed All Expectations, shares her top tips for using emotional intelligence to create memorable customer experiences.
As part of our discussion, we also talk about mapping the customer journey, optimising your Voice of the Customer (VoC) programme and the link between the customer and advisor experience.
Third Season
We will be back for a third season and the first episode will go live on each of the platforms listed above on Monday the 20th of January 2020.
This new episode will include a conversation with Jo Hale, an experienced Contact Centre Director, on the topic of common contact centre problems and how to solve them.
So, make sure you keep your eyes peeled on the Call Centre Helper website or subscribe to our podcast on one of the various platforms above, for even more thought-provoking content.
Some Final Thank Yous
With our second season coming to a close, we would like to thank you all for listening and for all the great feedback that you have given us.
Just like our first series, this second series has had thousands of downloads, and your ongoing support has given us the opportunity to create even more episodes in 2020.
We would also like to thank our six industry experts for sharing their insights with us and giving us even more great content.
Finally, we want to thank Genesys for sponsoring this podcast series, as without their support we would not be able to put any of this together.
We are excited to bring you even more podcasts in the new year, so stay tuned!
If you want to find out more about Genesys's latest contact centre offering or would like a demonstration, please click here.
---