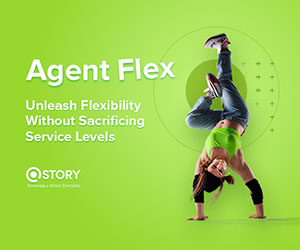 Here are the benefits and challenges that annualised hours can bring to the contact centre, as we provide a process for implementation.
In our 2016 survey, entitled "What Contact Centres Are Doing Right Now", we discovered that the use of annualised hours as a contact centre incentive has risen by 5% in just one year.
But what is behind the growing popularity of this initiative?
The Benefits
Improves Management of Peaks and Troughs in Demand
According to Paul Jackson-Moss, Contact Centre Specialist at The Forum, "annualised hours give the operation the ability to 'flex' weekly hours to better manage peaks and troughs in demand and provide a much higher standard of service for customers during peak times.
"Having the right number of individuals at work at the right time creates a less pressured workplace, reducing excessive busy periods for individuals."
This equates to increased resource efficiency, as the contact centre is able operate with a lower, but optimal, number of working advisors.
Limits Overtime Costs
With an optimal number of staff in place to handle peaks and troughs in call volumes, it is more than likely that overtime costs will be reduced.
In addition, even if there is an unexpected rise in call volumes, advisors can work overtime if they wish, with the promise of time off in the future.
Reduces the Cost of Temporary Resources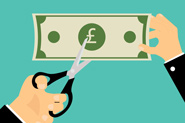 Having the ability to build the schedule of an advisor to meet call volumes throughout the year is also helpful in reducing the need to hire staff especially for these busy time periods.
Also, having an optimal number of staff in the contact centre to cover peak periods will decrease the strain on staff to cope with higher contact volumes.
Enhances Advisor Advocacy
This method of scheduling will likely have greater buy-in from the contact centre team, as advisors have an option to leave slightly earlier (and then make up for it) or to work extra "flex" time and "bank" hours.
Once they have banked a sufficient number of hours, advisors may take a "flex" day, in case they need to attend a wedding, funeral etc., at short notice.
This greater flexibility is likely to be appreciated in an industry known for its rigid scheduling structures.
Enhances Call Answer Rates
Along with having an optimal number of staff in the contact centre comes the benefit of lowering the variance in call answer rates week-by-week and improving results overall.
In fact, when after-sales support provider Knowhow introduced an annualised hours scheme in 2011, they improved call answer rates by up to 15% and lowered variance. These results are highlighted in the graphic below.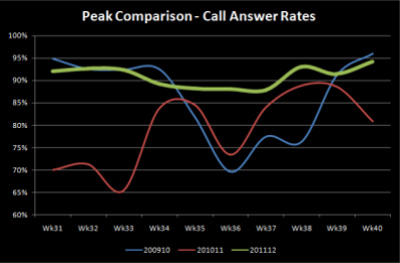 Lowers Absence and Attrition
Perhaps by boosting contact centre morale, an annualised hours scheme can also lower absence. In fact, when Knowhow introduced the initiative, they lowered sickness figures by as much as 8%, as seen below.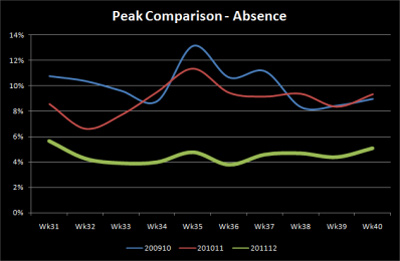 Also, the company saw attrition rates plummet after implementing the scheme across all of its UK contact centres.
This is emphasised by how much money was saved on recruitment when compared to the previous year. The savings were highlighted by The Forum, who reported that: "Year on Year, Knowhow reduced the recruitment and training requirement by nearly 300 advisors, a saving of almost £500,000."
The Challenges
Unable to Offer Holiday at Certain Times of the Year
With annualised hours lowering the need for temporary human resources to cover shifts, advisors will have fewer options for when to take their holiday.
For example, a contact centre that has implemented an annualised hours scheme and handles a large number of sales calls will likely be unable to offer advisors time off around the Christmas period.
Instead, the contact centre will have to ask advisors to take time off during a quieter time.
This highlights the need for a contact centre to offer advisor promises and guarantees to gain their buy-in. (See Step 5.)
Overtime Is Still an Issue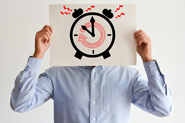 While it might work well for the business to ask advisors to work overtime with the promise of time off later in the year, advisors might not be so keen.
For example, asking an advisor to work overtime on New Year's Eve with the promise of a random day off in February might not be so appealing.
This emphasises the need not to treat an annualised hours contract like a zero hours contract and again make moves to increase advisor buy-in.
Advisors May Learn How to Abuse the Scheme
Allowing advisors to "bank" hours may give them the chance to abuse the system. For example, an advisor could go over their scheduled hours by a number of hours on a quiet day and exchange them for time off during busier times.
This highlights the need for a contact centre to set a limit on the amount of time an advisor can "bank" after their shift is over, i.e. a maximum flex period. (See Step 3.)
Six Steps to Implementation
To minimise the challenges presented above and gain the benefits, here is a six-step process that a contact centre can follow to introduce an annualised hours initiative.
STEP 1 – Move Staff Onto an 1820-Hour Contract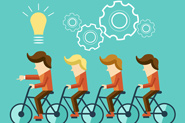 According to one of our readers, Dylan O'Sullivan, "The starting point for implementing an annualised hours scheme is to move the workforce onto an 1820-hour contract.
"This defines the total number of hours an agent is required to work during the year without prescribing how those hours are apportioned. Then, the contact centre can schedule hours appropriately to suit their fluctuating business volumes."
STEP 2 – Identify Optimal Levels of FTE Throughout the Year
Now, it is up to the contact centre to identify its busiest periods, noting call volumes for each half hour, or whatever their minimum reporting period is, during these times.
These call volumes can be pulled from the contact centre's ACD system, or an estimate can be deduced using a call arrival pattern. Then, schedule the optimum level of staff for each half hour using this data.
According to Paul Jackson-Moss, doing this will "help you to set the optimal level of FTEs required to maintain throughout the year, giving you the +/- flex required to meet demand and balance advisor hours."
To find out how to schedule staff using these figures, please read our piece: How to Work Out How Many Staff You Need in a Contact Centre
STEP 3 – Set a Minimum and Maximum Flex Period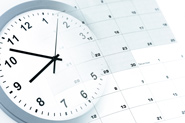 Now that baseline figures have been produced that dictate the optimal numbers of staff to have in the contact centre at any one time, upper and lower limits of flex can be set. These will be within range of the contact centre's demand across the whole year.
Contact centres will often offer flex within the range of a minimum of 25 minutes fewer than scheduled or 45 minutes more.
But, according to Paul Jackson-Moss, it is "particularly important when thinking about the maximum hours to think about how many consecutive weeks you can maintain at that level."
This is because Paul's very own research "showed that increases in absence after 5/6 consecutive weeks of 45 hours negated the benefit.
"Similarly, and as strange as it may seem, I found that extended periods of minimum hours can create unease amongst agents. This includes concern about business performance (sales) or concern about the number of hours they owe the business (thus affecting morale). Engagement is very important!"
STEP 4 – Add the Following Clauses to the Contract
Once you have agreed on a sufficient number of hours in an annual contract, set up provisional working schedules for staff and decided on a minimum and maximum flex time, it is important to add the following clauses to each advisor's contract:
A minimum amount of notice required to call in banked hours
A maximum number of hours that advisors can bank / call back in any rolling period
These clauses were suggested by Dylan O'Sullivan, who also recommends "keeping in mind the Working Time Directive (WTD) restrictions."
The WTD gives rights to every EU worker to have at least 28 days of paid holiday a year and a day off after a full week's work and limits them to 48 hours work a week (average over a 17-week period).
STEP 5 – Make Advisor Promises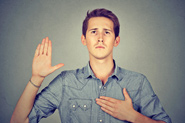 To guarantee advisor buy-in, so that you do not risk high levels of absenteeism during busy periods, it is also important to come up with a proposal to pitch to the contact centre team.
An example of such a proposal comes from the work that The Forum did with Knowhow, who made the following promises to the team.
10 days extra holiday a year!!!
We will need you to work more hours over peak but we will tell you up to a year in advance
You will be able to see when holiday is available so that you can plan and book it yourself
Full visibility will be provided for: 1. Annualised hours balance 2. Holiday balance
Knowhow received great feedback for this proposal, having "completed a survey with 100 of our colleagues and 86% loved our new proposal!", according to The Forum.
STEP 6 – Track the Number of Hours Being Worked
While annualised hours can be a useful incentive, it is important not to lose control of balances, as costs could go over budget.
So, according Paul Jackson-Moss, there needs to be "robust tracking of hours worked and decisions made about balance thresholds.
"For example, limit utilisation per advisor to +/- 100 hours pro rata throughout the year, with a maximum carryover of 25 hours pro rata owed by the business at the end of the year.
"Of course, if your annualised year runs Jan–Dec and your peak demand is in March/April you might need to carry over a balance that you can draw upon in March as part of the strategy.
"You just need to make this clear to those on the contract when implementing and think about your demand phasing versus your 'contractual' year." 
Ongoing Considerations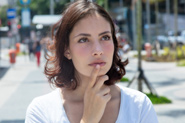 Once your annualised hours initiative is up and running, the hard work is not yet done. In fact, there are a number of things to do in the meantime to increase the scheme's chances of success. Paul Jackson-Moss lists some of them below.
Individual annualised hours should be reviewed in 1-2-1 discussions and any issues about hours owed/owing addressed, along with monitoring absence and holiday utilisation.
Provide weekly snapshot updates on individual balances to operational team managers.
Provide a weekly view of actual hours worked (converted to FTE) versus planned hours and therefore projected positions to keep track and adjust the plan accordingly.
An annualised hours strategy is best managed on a team/skill rather than individual basis.
Holiday and absence should default to standard contracted hours.
Have we missed any important information on implementing annualised hours?
If so, we'd like to hear your thoughts in our comment section below.