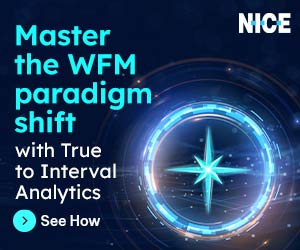 Speech analytics has now been deployed in a number of contact centres.  We asked our panel of experts what they have found to be the biggest return on investment.
So did our experts reach a consensus opinion?  Read on to find out more…
Reducing avoidable contact
One of the best examples of speech analytics technology in action can be seen in a project we were involved with, for the London Borough of Lambeth Council.
The Council wanted to gain insight on customer intentions, getting to the root cause of the reasons why they call its 120-agent service centre, and in turn taking the appropriate action to reduce avoidable contact. As a result, it embarked upon a pioneering project in UK public services, using interaction analytics technology.
The service centre created search parameters to automatically 'listen' for words and phrases in every inbound customer call that could be used during an avoidable contact, such as 'parking fine' or 'I called last week'. These interactions were then indexed and checked against the set parameters and wherever a match was found the call was flagged for the team to review the reason for the enquiry.
A typical example of customer insight achieved through this process relates to calls about vehicle parking. Early analysis pinpointed parking permits and broken meters as significant reasons for the customer to make the call. From this the Council was able to delve deeper, identifying the drivers of customer dissatisfaction and in turn using this to make an informed decision to counter the cause of the problem.
Speech analytics technology continues to evolve and one of the most exciting areas with huge ROI potential is in the introduction of real-time analysis of spoken interactions. Using the technology in this way makes it possible to analyse the information to identify signs such as cross-sell, up-sell opportunities and propensity to churn, and to present agents with the next-best action in real time to deliver a positive impact for the customer and the organisation.
Craig Pumfrey, Director of Marketing & Communications, NICE Systems EMEA (www.nice.com)
The return on investment is generally not compelling enough
The potential of speech analytics is not being realised because the return on investment is generally not compelling enough.  The main problem is that speech analytics is being promoted as a discrete technology within the contact centre or customer operations environment rather than a 'strategic enabler' at an organisational level.
However, deployed in the right way, speech analytics can – and should – be used to re-engineer core processes, e.g. quality management, that stand to benefit from its ability to process large amounts of data in real or almost real time and which will deliver genuine ROI at a business level.
Another benefit of this approach is that the medium-term financial demand of deploying the technology is matched with a significant financial return over the same time period.  Building a business case based on 'one-off' interventions or periodic analyses just isn't consistent with the financial profile of the investment required.
In summary, use speech analytics in a supporting role for organisational change – change that delivers significant return at an overall business level rather than just the contact centre.
Duncan White, Managing Director, horizon2
Aiding compliance and reducing litigation
We have found that ROI for speech analytics can come from numerous sources, depending upon how the solution is used. Perhaps the most powerful is regarding the issue of compliance, because ROI can be proven through the avoidance of or reduction in litigation, damages and regulatory fines, viewed against the cost of the solution.
All major financial institutions are extremely concerned about this and have funds allocated that run into the tens of millions of pounds each year against the possibility of paying out, and any significant reduction in fines could pay for a speech analytics solution many times over.
In the UK, the banking industry has additionally put aside several billion pounds to pay compensation for the mis-selling of PPI (payment protection insurance), and in hindsight, it would have been highly preferable to have been able to prove that they hadn't broken any regulations in the first place.
Quite simply, speech analytics can offer call centre operations quick and significant ROI by giving their managers easy access to call recordings that can be used to evaluate service levels, ensure compliance or address customer concerns.
Lee Jones, Chief Operating Officer Red Box Recorders 
Reducing costs
We have seen that there are multiple ways of generating an ROI from speech analytics. Principally it is about revenue generation and protection, or cost reduction.
Cost reduction includes reducing average handle time (AHT) on specific call types or processes;  reducing call-backs by understanding the drivers of repeat calls and  thereby improving  first-call resolution rates;  reducing the cost of quality assurance and compliance checking whilst also providing the ability to scale the process to monitor 100% of calls.
Ventura reduced average handle time by 42 seconds, increased cross-selling of a particular product by 50% and reduced non-talk time to generate an ROI of £1m+ in their first year of operationalising speech analytics.
The importance is getting into the specifics to truly identify the real problem and clarify its ROI.
Jonathan Wax, Vice President EMEA, Nexidia (www.nexidia.com)
Real-time compliance monitoring
Achieving consistent compliance is high on the agenda of most regulated organisations due to the increasing risk of crippling financial penalties. New live, on-call, speech analytics technology can enable such organisations to minimise their risk while increasing operational efficiencies and improving quality assurance.
By way of example, one particular mobile phone retailer was fined £245,000 in 2006 for not treating its customers fairly following telephone sales of general insurance.
This organisation experienced a dilemma shared by many call centres. They had a choice either to train their telesales agents to remember to give and obtain essential information during the call, or to send written documentation after the call. They chose the latter, which clearly failed, as 118,000 customers failed to receive the documentation.
Our solutions focus on the benefits of live, on-call speech analytics. Not only are calls now recorded for compliance purposes, but every call is monitored and analysed automatically so that cases of non-compliance are instantly highlighted to both agent and supervisor, providing the ability to address the issue before the call is finished.
Karen Jones, Marketing Manager, GemaTech 
Customer retention
Organisations using speech analytics already gain many cost-reduction benefits. However, this can affect customer retention and client win-back strategies as well, generating even higher returns. Speech analytics helps organisations analyse calls to identify the reasons why customers are unhappy, or wish to switch providers.
This helps identify where to improve internal processes, for example, that may have dissatisfied customers, where to make offers or conversely where to avoid panic discounting that erodes margins. It also helps them more accurately model churn rates.
Elavon is using speech analytics globally to identify warning signs of potential customer defections and generate a call-back list for a dedicated team. This has led to the company retaining nearly 600 accounts in the USA — about $1.7 million in revenue — in the first three months of using speech analytics alone.
Speech analytics can also help with sales to identify the most successful agent calls and interactions with the customer that drive sales so companies can repeat them, share best practice and gear performance monitoring and training around them.
Helen Murray, Director, Verint Consulting (www.verint.com)
Where do you find the best return on investment from speech analytics? Share your experiences below.