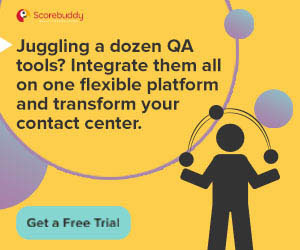 It is good to acknowledge everything employees do; however, too many compliments may appear fake! So it is always suggested to develop accurate and effective ways to recognize employees and their initiatives.
Take the time to honor every small and significant accomplishment in both informal and formal ways. This article discusses how to recognize an employee and helps you to find the best ways to recognize employees in your business.
Why is Recognizing Employees Important?
Recognizing employees is honoring the efforts of people and teams within an organization who work hard for the brand's growth.
Such programs connect employees and the business, so everyone feels valued and appreciated.
These are some instances of cases in which company leaders recognize employees:
Their success in reducing the costs or improving the products and services;
Their success in creating processes for the benefit of the whole system;
Their related abilities and skills are in line with the business' needs;
Their efforts to solve problems aside from their responsibilities;
Their efforts toward raising the morale of other employees;
Their excellent work leads to better customer feedback.
However, how do you like to be recognized at work? The best rewards for recognizing employees include the company's values while supporting employees' efforts and honoring their individuality.
These are some examples of rewards for recognizing employees in every organization:
Programs where people give kudos to their pears,
Rewards for excellence based on input from customers,
Bonuses bond to suggestions that increase revenue or cut costs.
In the modern employee experience roadmap, a proper program for recognizing employees is essential for retaining a good workforce.
What are the Best Ways to Recognize Employees at Work?
How do you like to be recognized at work? According to the studies, employees are most inspired to do their best at work when they feel valued.
Employee appreciation can promote workplace motivation, aid talent retention, and boost engagement, which leads to the growth of the whole business.
This section provides fourteen ways to recognize employees and show appreciation for the staff at work.
1. Thank Them and Give Cheers
A simple Thank You is one of the most effective ways to recognize employees and staff members, whether the effort is required.
There is an attitude difference between employees whose manager sincerely thanks them occasionally and those who never do.
Also, a handwritten note of appreciation for an employee's efforts can go a long way.
Try breaking out the time-honored custom of writing thank you notes, whether as straightforward as a short post-it note or a certificate on their locker door.
2. Provide a Proper Environment for Recognizing Employees
Some business owners and managers assume that employees carry out their assigned tasks.
They believe that since it is expected, there is no need to recognize employees and express gratitude!
It is also suggested to make it simple and possible for employees to express gratitude to one another. Coworkers are aware of the unseen efforts that go into daily operations.
Allow them to draw attention to the admirable things others are doing so that you and the rest of the company notice them.
3. Celebrate Employees' Birthdays and Anniversaries
If your staff does not mind, celebrate their birthdays at work. Get a cake with some candles or even cater a meal so everyone in the office can participate.
Not just birthdays but also holidays, meeting projects or sales goals are good opportunities for celebration.
Moreover, according to studies, employees are more inclined to quit after a year. So employment anniversaries are good opportunities to honor staff members.
Reward them for staying around and keeping an excellent job. Draw attention to them so that other employees know you value their efforts.
4. Create some Memorable Moments
The moments of satisfaction do not make up for months of unappreciative deeds and words.
Recognizing a staff member's innate desire to produce quality work, mainly when it falls outside their job description, can go a long way.
Recognizing employees can sometimes be as easy as inviting a staff member into your office and expressing your appreciation for what they are doing.
5. Choose Creative Rewards
Excellent yet everyday rewards include a bonus, a promotion, or some time off. Be imaginative and consider ways to differentiate prizes from others.
Some companies let the workers have fun with how they are portrayed in pictures of employees who have worked there for a particular number of years.
In some respects, adapting the traditional method of recognizing CEOs of companies to your existing workforce gives them a taste of something they might not often get to experience!
Employees love career-based rewards, and the company also gains from them. For example, you can send staff members to leadership development sessions or let them pick an online course.
You may demonstrate to employees that you care about them and their efforts, even if it has nothing to do with their current responsibilities.
6. Ask Them What They Want
It is a good idea to hold a survey in your company. Ask the employees how they like to be recognized at work and what you would like from the company.
This way, you ensure you reward employees with something they treasure.
Also, find their preferences, areas of interest, hobbies, and priorities for rewarding them properly.
7. Show your Appreciation to Everyone
Extend your gratitude beyond internal recognition to show that you care. Inform your customers by posting on social media or using signs.
Take a picture and describe how proud you are of the employees' accomplishments and how they got this award.
Putting them on the company's official website is also a good idea. Of course, it may not be possible to include everyone on the company website. However, you might consider including some employees to show appreciation.
8. Track Wins of All Staff Members
Consider how charities might use a thermometer or another visual aid to demonstrate the steady rise in donations as they approach a target.
Whether you employ a simple visual strategy or keep everyone informed during routine meetings, you can accomplish the same.
You can acknowledge your staff's progress toward a particular objective and encourage them by promising a prize to the team that reaches the target first.
9. Give Employees Real Choice
Appreciation is more than just a game or a system of rewards. It ought to be ingrained in the corporate culture.
Providing genuine options is one of the best ways to recognize employees in this area.
The cornerstone is sincere admiration. If an employee has regularly come to you with problems and you have not made sincere efforts to address them, some gift card on their birthday is useless!
10. Encourage them to Continue their Studies
One of the most straightforward ways to recognize employees is by supporting them to continue their studies.
You may contribute to the cost of educational events or be flexible with time off requests so they can attend their classes.
Additionally, as a staff member's qualifications grow, promote them. Unfortunately, few things are as upsetting as working hard to be your best self, only to have your boss force you into a position that is a dead end.
11. Put up a Suggestion Box
Suggestion boxes seem simple and old-fashioned, but they are still potent tools for every organization.
They provide a secure channel for all employees to express their concerns and ideas, which they might not feel confident about.
Providing employees with every possible channel to communicate with the managerial staff shows how much you value them.
12. Make it Easy to Volunteer
On your staff, you want people with civic solid convictions and compassion. Make it simple for your personnel to assist others when they desire to do so.
Encourage them in anything they do, starting a food drive at the office, bringing children to work to learn about the industry, or taking a week off to construct houses.
The best answer to how to recognize an employee and staff is by showing them that you value their concerns for the environment.
You can inform customers that doing business with you may affect the neighborhood. For example, it is better to describe what your company and employees are doing.
13. Consider a Strategy for the Taxes
Every company knows that the tax code may get complex regarding how you compensate your employees and what might be viewed as a taxable advantage.
Find a strategy to offer practical benefits without destroying employee salaries by talking to the company's accountant and asking around.
Regularly supplied dinners and a few other ordinary perks may be taxable for the employees.
14. Create a Lovely Break Room
It is suggested to keep the break room neat, and it is also good to furnish it with appealing furniture, useful gadgets, and eye-catching decor.
If you want everyone to cooperate in keeping the space tidy, make sure you have rules and a system.
Ensure that customers cannot see or disturb your personnel at the back. Maintain control over the bulletin board, take down different posters and papers, and check that it is acceptable.
Final Thoughts
It takes careful effort to create intelligent ways to express appreciation while balancing formal and informal processes when recognizing and awarding employees.
The idea is to establish human connections with everyone, so workers feel appreciated, trusted and inspired to step outside their comfort zones.
Finally, it is always important to measure the results of the recognition program so you can fine-tune recognition efforts.
Continue reading our articles if you run a call centre and are seeking new ideas about customer service to expand your business.