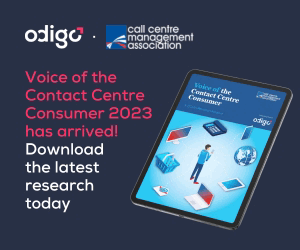 Quick Overview
The call centre rarely has a good reputation across the wider company, but there are ways call centre leaders can improve this, including:
Invite Your CEO to Spend Time on the Contact Centre Floor
Ask Your Frontline "What Can We Do Better?"
Host "What if" Meetings Every Month
This article outlines 12 ideas to help share the call centre with the wider company and improve its reputation.
---
Top Ideas for Improving the Reputation of the Call Centre
Call centre professionals must take a proactive approach to engaging with the wider business to showcase the great work their frontline teams do to support customers. That's why consistency and creativity is needed in abundance.
So, with that in mind, here are 12 ways to share the call centre with the wider company:
1. Invite Your CEO to Spend Time on the Contact Centre Floor
Recently the new CEO of Starbucks announced that every month he was going to take a shift at a Starbucks because he wanted to find out what customers were saying and what employees were experiencing. What a great way to understand the power of that frontline and the insights that you can bring back.
If you can convince your leadership team that this is a really powerful place to get feedback from the customer and start to find ways to use that feedback, you can connect the dots on it being a really positive cycle that shouldn't just be a one-time thing.
2. Ask Your Frontline "What Can We Do Better?"

A great exercise that you can try is to ask everyone every week – particularly your frontline and sales team – what can we do to make something better? To make more money? To be more successful? To better serve the customer?
If you require them once a week to make a submission, this quickly scales up – as even a pool of 20 frontline contributors can generate over 1,000 ideas in a year. So, if you have a large company doing it, imagine what can happen!
The key to making this work is that you look at the ideas, you thank them for it, and then tell them the ideas that you do use.
A friend of mine did this. He had 300 employees and had 15,000 ideas a year and he used probably about 30 of the ideas, and within a couple of years, he started winning awards in his industry and eventually a major quality and service award because of the insights he was learning from his own employees – many of whom were on the frontline.
With thanks to Shep Hyken, Chief Amazement Officer (CAO) at Shepard Presentations LLC
3. Host "What if" Meetings Every Month

Every month, instead of asking "What happened?" to your people who listen to customer complaints, have them envision what they could do to enhance the customer experience and ask, "What if?"
Listen intently. Discuss and follow up interactively. Better yet, observe and don't judge. Then follow up. Satisfying current customer needs and innovating future potential customer wants with your people will maximize the ROI of CX and EX.
With thanks to Bill Quiseng, Chief Experience Officer at billquiseng.com
4. Showcase How Often You Get Customer Service Right

The truth is that the contact centre does get attention from the rest of the organization, but it's typically for the wrong reasons.
Whether it's founded or not, this negative attention can wear on contact centre leaders and make it difficult for business leaders to trust the contact centre to take proper care of customers.
As you look to flip the script with the rest of your company, there are a couple of important activities that can help.
For example, our company has a channel in our collaboration tool (Slack) where we post every positive customer satisfaction survey response and every positive review posted on social media and review sites.
These are routinely celebrated with positive emojis as we recognize how often our contact centre "gets it right".
5. Take Ownership of Negative Customer Feedback
We also take ownership of negative customer feedback — whether it's from a survey response or a public posting on a review site or social media. It might sound a bit scary but it shouldn't be…
After all, we're experts at de-escalating customer situations and finding solutions. Don't be afraid to put that expertise on display. Turning upset customers into loyal ones will not go unnoticed!
With thanks to Jeremy Watkin, Director of Customer Experience and Support at NumberBarn
6. Teach the Wider Organization How to Listen to Calls

Corporate managers rarely consider their call centres to be at the cutting edge of their business.
Sadly, call centres are regarded as the armpit of the organization by those who don't work in them; they are useful and necessary but best avoided.
This attitude is a shame, as it is the call centre where all an organization's chickens (and problems) come home to roost.
Call centres are the most insightful place a marketing guru can spend a day, as it is in the call centre that they will hear what their customers think.
Any product manager worth their salt will want to listen to calls, but most have never been told how to do it properly. To engage your organization in what happens in your centres (and their business), you must teach them how to listen to calls.
If you don't have a programme in place, you can view a handy guide here.
With thanks to James Lawther, Director of Squawk Point Consulting
7. Stop Assuming Everyone Knows What an NPS or C-SAT Score Is

Many operations choose to share the call centre with the wider company through newsletters, notice boards, tv screens, etc.
Adding a little creativity is never a bad idea. However, what's more important is the message that is being shared.
It is very easy to list off the call centre performance against stated KPIs or SLAs, but what does average speed of answer, abandonment rate, or first contact resolution really mean to a marketing or finance analyst? How does NPS score help a solution engineer, or CSAT motivate an account executive?
Someone told me years ago that to succeed I needed to "use the language of the boardroom". Well to paraphrase this, when sharing the call centre, it is essential to use the language of the audience.
Use these metrics to tell the business how responsive your customer-facing colleagues are, how efficiently they resolve customer enquiries. This enables the Marketing team to focus on the high-quality support a new customer can be assured of.
The call centre is a vital tool in the customer experience lifecycle. It has huge ability to enhance or diminish the relationship. The message is powerful, so speak it in the language the relevant parts of the business understand.
With thanks to Dave D'Arcy, Global award-winning customer experience leader
8. Help Other Departments Understand How They Impact CX

One way to share the call centre with the wider company is to show other departments how their work affects customers. This "line of sight" approach helps other departments understand they also serve customers, even if their role is not directly customer-facing.
For example, your company's warehouse has a direct impact on customer experience. If the warehouse has inventory issues, it results in delayed orders and customer complaints.
Every department has a role to play in customer experience. Help those departments understand their impact. This can be achieved through presentations at team or cross-functional meetings.
In addition, share the results of any Voice of the Customer or focus group feedback that involves their department.
Just remember, the intention is not to blame other departments, but to help them understand how they contribute to customer experience.
9. Forward VOC Data to the Executive Team
It is essential for contact centres to forward "Voice of the Customer (VOC)" and "Voice of the Employee (VOE)" data to their executive team. These programmes identify important trends in both customer and employee experience.
By analysing this data, executives gain valuable insights regarding both customer and team member satisfaction.
Information gathered through these programmes provides a more comprehensive view of customer and employee needs.
With thanks to Mike Aoki, President of Reflective Keynotes Inc.
10. Develop and Nurture Your Internal Network

In many instances, it's up to the call centre team to make themselves and the value the call centre provides known to the rest of the organization. The best way to prove this is for call centre management and call centre agents to expand their circle of influence.
This is all about developing relationships, not just with customer-facing teams but with other teams as well. We forget that our co-workers are our internal network that needs to be built and nurtured. There is a second benefit of this, too – improving employee engagement.
When call centre employees build bridges with fellow employees, these co-workers are shown and reminded of the tremendous value the call centre provides.
One important place to start is with whoever is accountable for the overall customer experience vision, building and managing journey maps, and creating service blueprints.
This is key because many times, it is the call centre agent who is initially the first contact a customer has and essentially the first to drive brand value and the relationship. Connecting with this group gets the call centre team in the room and on the journey map to help create a consistent CX.
So how does the call centre agent or manager develop these relationships? One way is when a new employee starts work, the manager should introduce them to as many personnel as possible, and then give them the task of meeting with a specified list of colleagues to develop relationships on their own.
Here Are Some Top Tips on Relationship Building:
Get off email as much as possible and meet face-to-face if feasible or via video call.
While talking about work, talk about personal stuff, too.
Actively listen and take an interest in what the person has to say – you can also build up your empathy skills while building relationships.
Knowing their hobbies and other interests will help you in making connections and bonding.
Ask their advice.
Be sure to thank them for their time. Showing gratitude is remembered.
Make the most of already-made opportunities to get to know your co-workers and collaborate and co-create on projects and cross-department initiatives, but also look for opportunities to offer to help or volunteer to be on a project.
Let your manager know the types of projects you'd be interested in – this strengthens the manager–employee relationship as well as building your internal network.
Developing relationships isn't an activity to "check the box", but to stay in touch, to continue to build and nurture relationships – this is what is going to get you noticed and drive your value and the value of the call centre.
With thanks to Sue Duris, Founding Principal at M4 Communications, Inc.
11. Invite Volunteers From Across the Business to Help With Call Spikes

When I worked for a prominent online gambling company, there were times when we knew the contact volumes would be high, with events like the Grand National for example.
This gambling company understood the importance of the contact centre, and that the contact centre agents are the most crucial part of the entire business, because without them you have no customers and therefore no business.
Every year the Contact Centre Training Team would run multiple courses to skill-up volunteers from other areas of the business to handle chat and email contacts. This would then free up the experienced agents to handle the telephone and complex communications from members.
So, in the run-up to an event, the call would go out from the Communications Team for volunteers to receive either refresher training or full training to handle basic contacts.
Included in the volunteers was always the CEO of the company, which was vital as he set an example to the other employees that the customer experience comes first.
With thanks to Kim Ellis, Chief Learning Architect at Go Ginger Learning Solutions
12. Share Information to Eliminate Silos

A lack of understanding of, or appreciation for, the employees in the contact centre is often a result of one of two things which go hand in hand: silos and leadership. Silos are a leadership issue.
Leaders must model and encourage cross-functional collaboration, teamwork, and information sharing. By definition, a customer-centric culture is collaborative – not just within departments but across departments. Silos create pains for employees and for customers.
Here are some of the ways to ensure that employees in one department know and understand employees in another department, namely the contact centre:
Governance: Establish cross-functional governance committees to help connect or break down the silos and to get employees working together to understand and to better design the end-to-end customer experience. By design, they will also learn how critical each piece of the puzzle/each department is to that experience.
Information Sharing: Similarly, encourage departments to share information about the work they do, their successes and challenges, and upcoming work.
Brown-Bag Lunches: Host regular cross-functional meetings or brown-bag lunches to build relationships and to encourage information sharing.
Job Shadowing: Create a job shadowing programme to help each department learn about the work of other departments and to understand the others' roles in executing a winning customer experience strategy.
Cross-Functional Training: Similarly, create cross-functional training opportunities for employees to learn about what other departments do.
Double-Jacking: The practice of double-jacking is a great way to help the rest of the company understand the work that is done and the value that the contact centre provides. So, have back-office staff spend a day answering customer questions to get a better sense of the issues, the volume, the impact, the urgency, and more.
Company Events: Create more opportunities to bring everyone together for events outside of company time. Social events just give employees the opportunity to get to know each other on a deeper level, outside of the workday pressures.
With thanks to Annette Franz, Founder and CEO of CX Journey Inc.
For more great advice on breaking down business barriers, read these articles next: