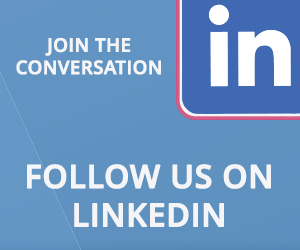 Our panel of experts share their perspectives on how to handle angry phone calls from customers in the contact centre.
1. Let the Customer Vent
Allowing customers to talk without interruption will help to avoid them getting even angrier and the situation potentially being escalated.
So, how should advisors balance the two ends of the scale here: keeping everyone as calm as possible and ensuring the situation gets resolved quickly?
Even with insights from the CRM system, advisors will, ideally, make notes of any additional information that comes up on the call.
Also, they should be realistic about how long the query might take to resolve. This reduces the likelihood of any deadlines being missed.
Allowing customers to talk without interruption will help to avoid them getting even angrier and the situation potentially being escalated.
Finally, it may also be of benefit to make a detailed plan with the team leader after the call, to avoid the chances of the situation escalating further.
2. Demonstrate Good Listening
It's important that advisors stay calm and positive in these situations, clarifying and relaying information where possible, while trying to keep things conversational (if they can!).
However, above all, advisors should repeat back the information that the customer has given them to demonstrate mutual understanding. This technique is sometimes referred to as "reflective listening".
On the face of it, this might seem counter-productive, but reflective listening reinforces to the customer that they are being listened to and understood.
When the customer senses this, the tension often de-escalates as the call progresses.
3. Debrief Advisors on Their Angry Call Response
To keep advisor morale up, even before a situation like this arises, expose employees to angry customer calls in training. This will ensure that when advisors encounter these situations in the workplace, it will come as little shock to them.
Furthermore, after an advisor has dealt with an angry customer – whether it be for the first time or the one-hundredth time – talk back through it with them, giving a full debrief if necessary.
However, remember to keep the feedback as positive as possible. This will help keep advisor morale high within the call centre.
Thanks to Joe Pavitt at Odigo
4. Acknowledge, Empathize and Take Action
Be sure to acknowledge the issue as the customer has explained it, but also coach advisors to repeat the problem in their own words. These two perspectives should match up, and it can work well for the advisor to ask the customer if they've correctly understood the issue.
Yet not only does a customer want to be heard but they want the advisor to understand what they are going through.
Empathetic words such as "understanding", "feeling", "experience", "sorry", and "situation" should be a regular part of an advisor's resolution vocabulary.
Phrases such as: "You're right, I'm sorry, I'm sure that I'd feel that way too," are highly effective in defusing anger and creating a sense of empathy.
Finally, take action. After defining the issue(s), the advisor can provide a resolution.
Sometimes, there is no resolution. However, in a case where a customer has called to express disappointment or dissatisfaction, action can still be taken.
If contact centre policy allows, present an offer. A simple discount, voucher, or credit can demonstrate the customer's value and appreciation of their continued business.
Thanks to Alicja Skrakowski at Alvaria
5. Focus on the Solution
Let the customer vent their frustrations and listen intently. Paraphrase the nature of their issue(s). Stay calm. Show empathy. Apologize if necessary. Build trust. Avoid negative language.
It's all great advice. However, at the end of the day, it could all be pointless if you don't resolve the customer's issue.
So, above all, equip your advisors to focus on delivering solutions. Consider:
Do they have a knowledge base that enables them to manage a broad range of complex queries?
Do they have instant access to product and sector experts?
Are they given workarounds that might help?
Are they empowered to think outside-the-box to deliver customer solutions?
Delivering a first-time fix is a bonus, but it's not always feasible or what the customer is looking for in complex situations.
So, above all, ensure advisors set realistic expectations of when an issue will be resolved and clearly detail what the next steps will be.
Thanks to Jo Hodge at Sensée
6. Establish That Everyone Is on the Same Side
While there are several approaches that an advisor can take, in the heat of the moment, it's best to bear in mind that customer service and support is fundamentally human work. People simply want to be heard, helped, and understood.
To ensure customers come away from interactions feeling this way, start by establishing that the advisor and the customer are on the same side. They both want to see the customer's issue resolved as quickly as possible and for the customer to be happy.
The basis of the interaction is empathy, where the advisor doesn't feel for the customer, they feel with the customer.
To bring this to life, here are a few empathy statements an advisor can use to convey genuine sensitivity toward the person needing assistance:
"I'm sorry you've had to deal with this."
"That would frustrate me, too."
"It sounds like a very difficult situation."
Thanks to Jennifer Waite at Playvox
7. Embrace Decompression Time for Advisors
So much of what organizations do is focused on improving customer experience. A classic example is the widespread focus on the question: how can advisors be more empathetic or more effective? But it's high time organizations made advisor experience a priority.
Advisors are handling dozens of customer interactions a day, dealing with one angry customer after another. This isn't just draining, it can impact an advisor's performance with non-angry customers too.
When leaders observe a particularly offensive customer interaction, ideally, they'll have the power to step in and force an escalation.
Also, following such an interaction, it's often best for the leader to encourage advisors to take time to decompress and reset.
Not only is this the right thing to do but it's good for business. When advisors can recover from difficult conversations, they'll be able to deliver the best service to the next customer.
Thanks to Frank Sherlock at CallMiner
8. Offer Speedy Subject-Matter Expert Support
The ugly truth is that advisors don't always have the right answers.
The ugly truth is that advisors don't always have the right answers.
They are often in situations where an angry customer is asking a question outside of their knowledge or training.
At this point, an advisor can do one of two things:
Put the customer on hold while the advisor tries to find a subject-matter expert (SME) who can help answer the question
Blindly transfer the angry phone call to an expert who they think would know the answer.
Either way, the result is a clunky customer service experience.
To make matters worse, the quick move to working from home has made it even more difficult for advisors to reach SMEs. No longer can advisors look around the office and see who is available to help.
With advisors and experts in different locations, it leaves an even angrier customer on hold or, worse, having to call back a second or third time.
Creating an environment where an advisor can get in touch with a subject-matter expert in real time is, therefore, crucial and should be carefully considered as contact centres create their new hybrid working models.
Thanks to Julian Tiongson at Five9
9. Analyse the Sources of Angry Calls
Instead of being reactive and having one-on-one conversations with angry customers, try being proactive. Remove sources of customer frustration to stop the calls arriving in the first place.
To do this, kick-start a quality monitoring initiative. Find angry customer call recordings by asking advisors to flag examples, which can then be reviewed and further analysed to identify root cause and potential trends.
After spotting a trend, play some of the angry call recordings to the department from which the problem seems to be arising, while highlighting the full extent of the issue.
Then, offer support to that department, before demonstrating how solving the problem can make life easier for both employees in the contact centre and in their branch of the business.
10. Clear Up Company Navigation
Often, a customer will not be angry when initially trying to contact the contact centre. But if obstacles are placed in their path before talking to an advisor, frustration will grow.
Often, a customer will not be angry when initially trying to contact the contact centre. But if obstacles are placed in their path before talking to an advisor, frustration will grow.
Classic examples of such obstacles include:
Not being able to find the contact number on the company website
Inadequate responses from a chatbot, causing the customer to switch channels
The IVR sneakily trying to push them towards self-service, when the customer just wants some human reassurance.
These practices often lead to angry – or at best irritated – customer calls.
Yet there is a theme with all of them. Bad digital messaging, rushed chatbots and poor IVR navigation are all symptoms of contact centres trying desperately to cut contact volumes.
Unfortunately, these have a minimal effect, while causing longer, more emotionally intricate calls. Instead, it is much better to focus on maximizing the efficiency within workforce management (WFM).
11. Get to Grips With What Makes a Customer's Blood Boil
Sometimes advisors do things that simply make a customer's blood boil, causing the call handling process to become much more difficult.
A classic example is using phrases such as: "That's not this department," "It's company policy" or: "That has nothing to do with me."
That's not all. Other habits that irritate customers include:
Offering a cold apology that lacks any real empathy
Getting overly defensive of the company
Using an irritated, bored or emotionless tone of voice
Yet, to come to the defence of the contact centre team, these practices are hard to avoid at the end of a long, gruelling shift. So the contact centre needs to do its bit to keep advisors engaged.
While gamification tools can help with this, leaders must also keep close tabs on advisor behaviour, sensing when they need a boost and having a quick, energizing chat.
Thanks to Niall Gallacher at Calabrio
12. Send Problem Resolution Follow-Ups
Message customers to send problem resolution follow-ups, reminders, announcements and other useful information.
This keeps customers informed and aware of all the things that might impact their experience with the brand.
Also, when doing so, keep the messaging or chat channel open for customer replies and additional questions. This will motivate the customer to reach out for more information before they get to the point of thinking about "the angry phone call".
13. Use the IVR to Speed Things Up
Customers don't like to wait. By using the IVR to identify caller intent and routing the query to the right advisor, customer service can solve queries faster.
The IVR can also be used to route customers to other channels, giving them the option of a speedier resolution, instead of waiting for someone to take their call. This is in the case of a call queue being much longer than anticipated, which can add to customer anger.
Adding a voicebot to the phone channel can also prove beneficial, in this sense, through speedily solving simple queries.
Thanks to Nikhil Shoorji at Infobip
Discover even more advice on dealing with angry phone calls from customers in our articles: