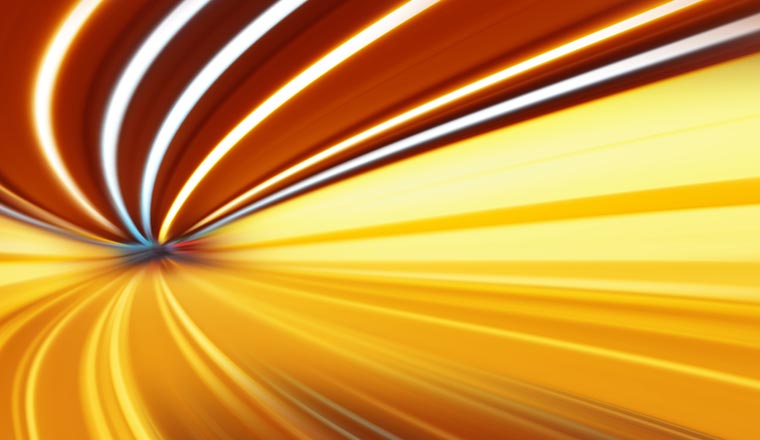 © hxdyl - Adobe Stock - 99216030
Steve Bell of Talkdesk talks us through his company's latest innovation to accelerate digital transformation; the Talkdesk Boost.
By now, you'd have to be living in a cave to be unaware that digital transformation is a key corporate imperative today. Digital transformation initiatives are underway all across the enterprise, with the primary goal being to compete and win on customer experience.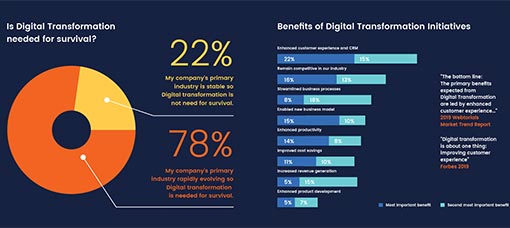 Ironically, one of the places where these initiatives have stalled is the contact center, arguably the epicenter of customer experience. After all, what other department touches the customer more than customer service?
Why are enterprise contact center digital transformation initiatives lagging? Mainly because of the legacy on-premises ACDs from Avaya, Cisco, Genesys and others that have been in place for decades. While the logical move is to replace these systems with modern cloud-native alternatives that provide far superior customer experience and operational efficiency, IT departments are often hesitant to do anything that may disrupt these old, fragile systems. Typical "rip and replace" options are perceived as too costly and too risky. Consequently, IT often takes an "if it ain't broke…" attitude. Unfortunately the customer experience is what's "broke" and costing companies millions of dollars in lost customer revenue.
The C-Suite recognizes this and is demanding digital transformation NOW so they can become more customer-centric. This is the dilemma that is being played out in thousands of contact centers across the globe.
Talkdesk Boost addresses this growing marketplace dilemma with a win-win approach. Companies can now leverage and strengthen their existing investment in on-premises telephony with modern AI-based cloud applications to boost agent performance, supervisor productivity, IT agility and customer self-service.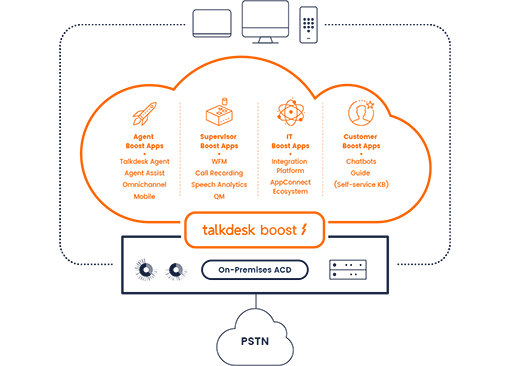 By leveraging Talkdesk xConnect to interact with IP-based systems, Talkdesk integrates with legacy ACDs using secure SIP trunk connections to offer companies a comprehensive, customer-centric solution portfolio that includes:
Agent Boost apps that improve agent productivity, empowerment and satisfaction with:
A unified agent desktop which provides agents key information on a single screen rather than "swivel-chairing" across multiple screens.
Mobile access allows agents to work from anywhere, any time from their mobile device.
Intelligent agent guidance transcribes converations and provides answers to questions in real-time.
Omnichannel enables agents to support customers on the digital channel of their choice.
Supervisor Boost apps that drive operational efficiency with:
Talkdesk AI-enabled, agent-centric workforce management for the modern contact center that improves speed and accuracy to make staffing adjustments effortlessly.
Call monitoring and speech analytics that intelligently analyze real-time and historical calls to improve rep performance and drive compliance.
Intelligent real-time and historical analytics empower supervisors to maximize operational performance.
IT Boost apps that make IT departments heroes by supporting seamless digital transformation at a pace of their choosing, without disruption to the current telephony system. Key elements of this include:
40+ out-of-the-box integrations to CRM and other systems, including the industry's deepest Salesforce integration, means instant improvements to CX and efficiency.
50+ pre-built applications in the AppConnect ecosystem gives IT the flexibility to extend functionality as business needs change.
Customer Boost apps that empower customers to self-serve with:
Chatbots that answer simple questions and connect to live support with context.
An intelligent self-service knowledge base for customers to help themselves.
As aptly stated in a recent post 0n the Talkdesk website: "Boost gives large, risk-adverse enterprises the best of both worlds: a modernized contact center that delivers agility and greater efficiencies, which lead to CX improvements, while enabling the business to keep current assets in place until its ready to end of life a system."
This news story has been re-published by kind permission of Talkdesk – View the original post
To find out more about Talkdesk, visit their website.
---