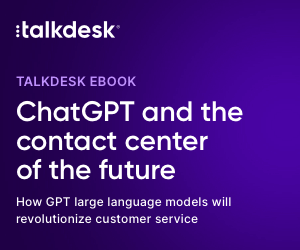 Talkdesk has announced the upcoming launch of Talkdesk Community – a new engagement platform for contact centre professionals to share ideas and best practices around customer experience (CX).
The Talkdesk Community will be unveiled June 15 on the first day of Opentalk 2021: "Making Every Moment Matter," and will signal a new way for leaders in the contact centre industry to collaborate, as well as influence future Talkdesk products.
The Talkdesk Community brings together Talkdesk customers, employees, and members of the customer experience ecosystem to connect, celebrate CX innovation, and get insider tips and advice from members around the world.
The community will host discussion forums in which participants can brainstorm, explore, and respectfully debate with peers on CX strategies.
By collaborating on the Talkdesk Community, contact centre professionals can gain insights into different product use cases as reference points for their own program planning and future investments.
Members can also learn more about the Talkdesk product roadmap and help drive it forward by voting for submitted product ideas.
In addition, the Talkdesk Community will provide access to self-service tools for members via a centralised library of resources, including Talkdesk Knowledge Base.
Ultimately, members can develop and establish themselves as CX leaders, growing their network, expanding their knowledge, and sharing their ideas and experiences.
"Customer service is not a department, it's an attitude," said Kieran King, chief customer officer, Talkdesk.
"And there's no reason why our customers should feel isolated, bearing sole responsibility for delivering exceptional customer service experiences without the wisdom of the Talkdesk customer crowd.
The Talkdesk Community represents a new platform for our customers to exchange best practices with one another and voice their priorities to our company, so we can listen and respond accordingly. When customers come together, new insights and ideas are born."
Over 100 Talkdesk customers took a test drive of the platform as part of a special, early access program and shared their first impressions:
"I love the community. It creates a place for admins to swap ideas and help newer users to the platform. Since using Talkdesk, I have become a huge fan. This community is a great addition to this already great tool!"
"The Talkdesk community is becoming a valuable resource for information and connecting with both Talkdesk customers, as well as Talkdesk personnel."
"It allowed me to see how other customers use the solution, which is pretty enlightening."
The Talkdesk Community comes at an opportune time following the company's recent period of explosive growth, global expansion, and its history-making rebrand.
For more information about Talkdesk - visit the
Talkdesk Website