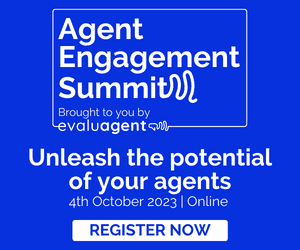 We take a look at the best ways to balance salary and bonus schemes in the contact centre.
The split between basic salary and bonus
It's fair to say that, to most employees, basic salary is more important than bonuses. But how much more important?
In a Contact Centre Job Satisfaction survey by Cactus Search (which is well worth a read), respondents ranked salary as the number one most important factor in how they judge their overall package. Bonuses were ranked fifth. So anyone thinking, "sales agents always go for the jobs with the highest commission" is usually wide off the mark.
This fits with our opinion that a percentage split of between 80/20 and 90/10 is a healthy balance of salary and bonuses.
So the question is… What bonus schemes work best?
1. Quality bonuses
Compared to straight sale commission, an overall quality bonus is a great way to lessen the risk of 'hard selling' behaviour.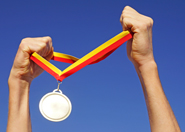 There are two ways to do it:
You can award bonuses to agents who excel in one or both disciplines – sales or customer satisfaction. Or, you can set a minimum call quality score and pay no commission to agents who don't clear that bar.
That way, you can motivate your staff with a good commission package, but also make sure they're not skimping on their overall levels of service.
Take a look at our feature A Different Approach to Quality Scoring to see some creative ways of identifying excellence.
2. Target bonuses
This is another way of making sure the success of the team gets prioritised over the success of the individual.
You can apply a target to pretty much anything – sales, quality and KPIs are the obvious choices.
The best thing about target bonuses is that targets change. It's a very fluid way to adjust the goalposts depending on staffing levels, budget, time of year or anything else that makes the job easier or harder on a monthly basis.
3. Team bonuses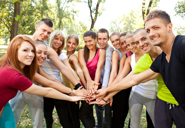 Paying commission based on each person's individual sales figures always seems a bit… mercenary. Ideally you'd want your bonuses to encourage an attitude that's collaborative, holistic, pioneering and all those other buzzwords you hear in board meetings.
Team bonuses can be a great way to promote teamwork – especially if the bonuses are for overall quality and productivity rather than just sales.
4. Absence bonuses
This one's a little bit more contentious – awarding a bonus for anyone with excellent attendance within a set period.
We had a discussion in our forum about it and lots of good suggestions were made.
An absence bonus can help motivate staff to have fewer days off, which is certainly a good thing. The big question seems to be "Should you reward employees for doing something they're contractually obliged to do anyway – come into work?"
You'll also have to be very clear on where you stand on emergency leave or compassionate leave.
But if the reward is simply an extra day off a year, it's a small price to pay for something that should have a positive effect on absenteeism.
5. No bonuses: basic salaries on a sliding scale
Paying basic salaries on a sliding scale can be a good way to avoid one of the biggest causes of employee discontent (in any industry): "I do so much more than him/her, but we get paid the same amount."
A sliding scale lets you up your agents' salary as they pass certain levels of competence. For example, you can pay them extra for passing a probationary period, taking on extra responsibilities or being cross-trained on other departments.
A well-organised sliding scale can give a nice, steady, upward curve to your pay structure, that also gives your team the reassurance that harder work equates to more money.
What do you think is the best way to pay call centre agents?
Let us know in the comments below.
With thanks to Matt Phil Carver – a regular contributor to Call Centre Helper.