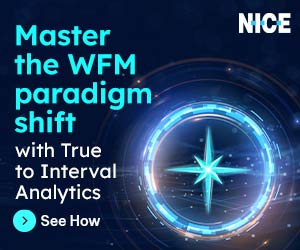 Our expert panel reveals the lesser-known features of call recording technology that can help boost contact centre performance.
Save time by sending a recording with 'single click to email'
The ability to have a 'single click to email' is a great time-saving feature.
Whether it's for dispute resolution, coaching, training or quality monitoring, there's no need to come out of the recording and open up email, you simply click and send the call recording itself.
Bookmark part of a call
'Bookmark tagging' is where, during call playback, users can right click on an exact section within the call and add/save a specific note.
For example, where the agent has made an error, or a breach in data protection has occurred – or conversely where the agent has said something that should be praised and encouraged.
The ability to add these bookmarks, with no limit on how many you add, makes coaching sessions easier and more productive; relevant parties won't need to listen to the whole call but rather can skip straight to those key areas.
If a call has to be shared or sent on to a manager or an outsourcer's client it saves time as they can simply click the bookmarks to get to the part in question.
Jump to the most problematic section of a call with 'waypoint tagging'
Waypoint tagging allows contact centre managers to tag multiple waypoints when designing a call flow on a web-based editor, so when it comes to call playback they are able to click and jump straight to that key section of a call.
For example, the section of the call that can be the most problematic for agents, or to see the effect of a certain script.
Waypoint tagging can also be a time saver, as there's no need to listen to the recording in its entirety. This feature can therefore allow for more calls to be scored or graded in the same time – and greater performance improvements to be made.
With thanks to David Ford at Magnetic North
Scorecarding enables managers to review individual agent performance
Scorecarding allows managers and team leaders to score agents against a range of criteria, such as did the agent greet the customer, did he try to up-sell products or was the customer provided with the correct information?
It then enables management to review the information collected and review how individual agents performed on specific calls.
Monitor stress levels in the agent's voice
Real-time speech analytics solutions allow organisations to monitor and improve conversations in real time, as well as evaluate call recordings.
Some solutions are capable of providing live feedback to agents, team leaders and quality assurance teams about what is being said and how it is being said.
They can also monitor stress levels, speech clarity and script adherence, all while the call is in progress.
With thanks to Jeremy Payne at Enghouse Interactive
Silent monitoring via the cloud can help manage homeworkers
Combining silent monitoring with cloud-based telephony can allow contact centre leaders to monitor and coach homeworking agents as though they were in the same building – using just a fixed or mobile telephone and an internet connection.
Combined with call recording, silently monitored calls can be retrieved, listened to, saved and shared according to internal polices to promote consistency and best practice – from any location and from any device.
(The monitoring doesn't have to be silent. Agents can be informed that they are being listened to by way of a simple icon on their screen. This is particularly valuable to provide confidence to new staff or those facing difficult or complex calls on a regular basis.)
With thanks to Klaas van der Leest at Intelecom
Monitor all interactions with multichannel recording
In the modern world, customers can email, chat or even use social media sites such as Twitter and Facebook to interact with the contact centre.
With multichannel recording, all those interactions can be recorded and reported on.
This information can help a business understand competition and resolve issues with customer complaints and provides companies with the ability to see the full customer engagement.
Dashboard reports can centralise the information managers need
An all-in-one view of call statistics, quality monitoring figures and sales figures can help different areas of the business see how the contact centre is performing.
Creating a dashboard view that takes information from various disparate sources and presents it in a dashboard report allows managers to get to the information they need, as well as export it for use in management reports.
With thanks to Atiq Rehman at Business Systems
One-click search helps you respond quickly to regulatory enquiries
When you are being requested by the regulator to extract data from your recording solution for auditing, you want it to be an easy task.
An intuitive one-click search, play and audit application can allow you to respond quickly to regulatory enquiries, while minimising the risk of penalty.
Adjust your retention times for archived calls
Regulatory archiving requirements often change, while demanding to increase or decrease archiving retention time.
A flexible recording solution with a media management application can allow you to easily adjust retention of archived calls to comply with changing regulations.
With thanks to Rotem Shemesh at NICE Systems
Have you used any of these 'hidden gems' to improve performance in your contact centre?