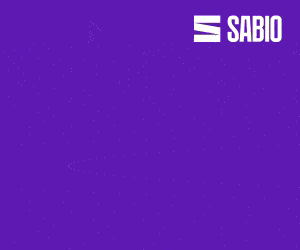 Matt Dyer discusses how many contact centres have neglected their IVR systems over the past few years and new improvements in IVR technology. 
Despite continued innovation in voice-enabled customer engagement channels, it's surprising how many organisations seem to overlook their 'voice-first' focus when it comes to their often long-established interactive voice response (IVR) systems.
Isn't it time we paid more attention to IVR and the role that this still significant technology has to play in our evolving customer journey landscape?
ContactBabel reports that traditional DTMF (Dual-Tone Multi-Frequency) IVR is currently used by around 62% of contact centres. Yet, despite IVR still being a Top Five installed call centre technology, the research noted that 30% of consumers using traditional IVR reported a 'somewhat negative' effect on their customer experience.
Also, it estimated that some 10% of IVR calls are actually abandoned, with users opting to 'zero-out' as a shortcut to finding a live agent to resolve their interaction.
Unfortunately, for many organisations, this critical part of the customer voice experience has been neglected for many years.
Basic Press 1, Press 2, Press 3 user experiences – introduced primarily to cut the cost of expensive call centre service – haven't changed since they were first deployed, while more advanced data-driven IVRs featuring speech-enabled personas again are often left unchanged because of the cost and complexity of updating them. This presents a challenge for organisations looking to deliver a better customer experience.
The combination of the negative feedback caused by static IVRs, coupled with lack of insight into why customers are actually calling the business, can make it hard to understand customer intent from a strategic perspective.
The confusion also means that it's harder for CX leaders to identify those opportunities where smart self-service solutions can be applied to not only help drive out cost but also deliver improved CSAT and NPS scores.
Renewed Interest in Voice
Innovations such as the Google Duplex personal assistant are showing how a configurable natural language capability can now operate as the first point of contact centres, effectively processing interactions via an intelligent AI bot function before transitioning towards either a self-service or human-assisted resolution.
Also, with AI innovation and improvements in speech recognition significantly improving human/machine interactions, it's increasingly clear that there's a great opportunity to improve the overall IVR experience.
Combining the latest generation of 'Say Anything' IVR with powerful biometric-enabled identity and verification technology is set to make more intelligent IVR an essential component of a voice-first customer engagement strategy.
For more information about Sabio - visit the
Sabio Website