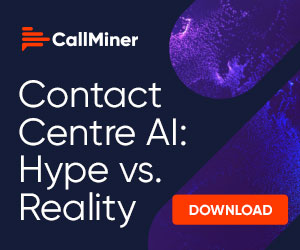 Customer expectations of insurance companies have swiftly risen in the wake of the pandemic. Between 2018 and 2021, there was a 45% increase in customers who demand 24/7/365 support from their insurance companies.
At the same time, insurers face mounting pressures — from the economy to climate change — that impact the once-predictable nature of the business.
For many companies, controlling costs is the name of the game. But, how do you control costs without harming the customer experience (CX)?
This blog details three of the top challenges modern insurers face today, and how they can address these pressures and more through the effective use of AI-based technology like conversation intelligence.
Trend 1: Inflation
Global inflation has driven up costs for nearly every sector, insurance included. According to McKinsey research, rising prices led to a roughly $32 billion increase in how much insurers had to pay out in 2022 versus historical trends.
In construction, for example, everything from the cost of labor to the cost of building materials have increased.
In response to these rising costs, many insurance providers have had to increase premiums. However, increasing premiums too far can lead to customer churn, as customers seek out competitive prices.
Rather than passing along costs to the consumer, many insurers are exploring how to create cost efficiencies in areas such as customer support.
While digitizing certain aspects of CX can certainly drive efficiency, it's critical for insurers to keep the human touch accessible to customers who may be experiencing some of the most difficult and stressful moments of their lives.
Trend 2: Climate Change
From wildfires, to hurricanes, to floods, there has been a dramatic increase in the frequency of catastrophic weather events driven by climate change.
So much so that many insurers have stopped writing policies in certain states, such as California and Florida. Across the U.S., the average price of home insurance has risen by 21% since 2015.
With many customers more vulnerable to these events than ever, insurance companies must step up their efforts to provide top-notch customer support.
Ensuring that agents are equipped with the right resources and tools to handle customer vulnerability is critical to both improving the employee and customer experience alike.
Trend 3: Regulatory Compliance Demands
Regulatory bodies like the Financial Conduct Authority (FCA) in the U.K., state-by-state regulators in the U.S., and other global agencies are responsible for protecting consumer interests.
That means insurance companies are under a microscope when it comes to their customer interactions. For example, if agents miss a required disclosure during a customer interaction, a company could be subject to fines, reputational damages, and more.
Even with these risks in mind, many insurers still monitor quality assurance (QA) using manual methods, such as listening to random calls to ensure process adherence.
Yet, QA analysts can only cover so many agent interactions, leaving a majority of calls unattended. Even partially automating some of these compliance checks could help insurers avoid unnecessary risk, while doing right by customers.
Improving Insurance CX While Controlling Costs
AI-based conversation intelligence technology can help insurers lower costs and mitigate risks associated with the trends above, including:
Improving efficiency
Delivering data-driven agent feedback
Meeting compliance goals
Helping agents navigate customer challenges in real-time
Streamlining the customer journey
and more.
This blog post has been re-published by kind permission of CallMiner – View the
Original Article
For more information about CallMiner - visit the
CallMiner Website