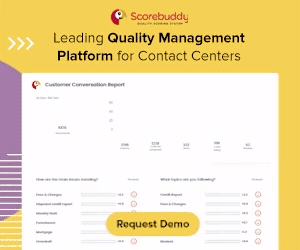 Dick Bourke talks us through the importance of emotive customer experience, and the impact of this on the customer.
"We want to stick around people who make us feel good." – Martin Hill-Wilson
Welcome to the world of the Emotive Customer Experience (CX), where feeling good gets good results. Martin Hill-Wilson's statement above may seem simplistic, the concept almost too obvious, but the stats behind Emotive CX are undeniable.
Did you know…?
Customers are influenced more by how they feel than by a product's effectiveness in 17 out of 18 industries. – Forrester
95% of our purchase decisions are made subconsciously (or due to emotions) – Harvard Business School
A portfolio of CX leaders grew their share price by 32%, outperforming the S&P 500 average portfolio by 17%. Contrarily, CX laggards only achieved 3% growth. – Forrester
Best-in-class brands average 17 emotionally positive experiences for every negative experience. – Forrester

 
What Is Emotive CX? – Feeling Good Is Good for Business
Emotive CX looks into how emotions impact the customer experience. We know, for example, that the emotional intelligence of call centre agents directly drives improved contact centre CX. Customers rate quality better when agents employ the following customer-oriented behaviours:
Anticipate customer requests
Deliver explanations and justifications
Educate customers
Provide emotional support
Offer personal anecdotes and information
Agent authenticity goes a long way in making customers feel good. And agents feel good when they are empowered to be authentic; off script and with the ability to self-score their own successes and opportunities for improvement.
A Bit About Martin Hill-Wilson
Hill-Wilson is a global authority on social customer service. He is a frequent keynote speaker and former CEO of the Merchants Group, one of the very first business process outsourcing (BPO) companies. He literally wrote the book on Emotive CX when he co-authored the highly successful book Delivering Effective Social Customer Service, in addition to his very recent thought leadership series called Emotive CX for Customer Interaction. In short, Martin knows a thing or two about this topic and about call centre quality assurance success.
When speaking, writing, and consulting on Emotive CX, Hill-Wilson finds this definition of emotions by Hockenbury & Hockenbury the most useful:
"An emotion is a complex psychological state that involves three distinct components: a subjective experience, a physiological response, and a behavioral and expressive response."
In essence, emotion is extremely personal and deeply unique. Emotion is also quantifiable.
New Voice Media's 2018 report on UK consumer behaviour finds that 63% of consumers are more likely to buy from a brand they have a positive emotional connection to.
Staking Your Claim on Brand Loyalty
Customers don't owe businesses anything, and in an increasingly fast-paced digital world, it is all too easy for even long-time customers to head for the nearest exit, swap brands, and become a negative detractor of your business, all with the push of a few buttons.
Hill-Wilson explains, "The availability of real-time information has empowered customers to easily move between brands… customers roam free with little to keep them on your side within a traditional value proposition."
A good value proposition is important, but these are words and, as we'll review in a moment, words are not all that important. All things being equal, it is authenticity, empathy, and a genuine appeal to emotion that truly tips the scale in favour of customer retention. Ultimately, brand loyalty comes from genuine relationship building and trust.
As most of us understand, trust must be earned, and it can't be earned by chatbots, products, volatile stock prices, or bottom lines. Trust can, however, be facilitated by an empathetic human voice.
How Tone and Inflection Impact Business
When communicating with call centre agents (or otherwise), we derive considerably more meaning from tone and inflection of voice (38%) than we do from the actual words being used (7%).
This means that call centre scripts will not save the day, vocal tonality will! And it's not easy to fake that.
Success can be found in asking a customer how their day is going, by asking clarifying questions, and by asking elevating questions. It's about managing emotions in a positive way by listening, asking the right questions with a sense of empathy, and listening some more.
Colin Shaw, Founder and CEO of Beyond Philosophy and an established expert in customer experience, explains that "negative experiences and emotional disappointments tend to be more enduring than positive, emotionally pleasing experiences. For this reason, minimising and repairing experiences that annoy, frustrate, anger, or confuse customers is a top priority."
Call centre agents are on the receiving end of often extreme customer frustrations. The way these agents manage their own emotional intelligence, the inflection of their voice, their ability to empathise, the data shows that these are the intangible attributes contact centres should focus on that will ultimately make or break a company's success.
At the end of the day, customers want to feel good (really, who doesn't?). And, to Martin Hill-Wilson's point, those customers will tend to stick around if they continue to feel good about your brand. With this being the case, doesn't it make sense to try to ensure, with everything within your company's power, that this happens?
This blog post has been re-published by kind permission of Scorebuddy – View the
Original Article
For more information about Scorebuddy - visit the
Scorebuddy Website