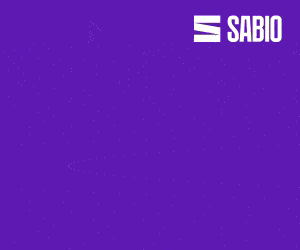 Sabio is supporting the CCMA (Call Centre Management Association) during an online briefing focusing on the impact that Brexit is likely to have on the UK contact centre industry. The online briefing is being held on Wednesday 16th December from 12.00 to 13.00.
Francis Loughran, Assistant Director for Trade in Professional and Business Services at the UK Government's Department for Business, Energy and Industrial Strategy (BEIS), will also be attending the briefing.
CCMA members can submit any specific Brexit queries they have as part of the registration process. There will also be an open Q&A during the session.
The briefing will highlight Brexit's impact on contact centres from both no deal and deal perspectives.
Sabio Group's Chief Marketing Officer Tim Pickard will discuss key issues such as how any changes might impact European colleagues working in the UK, what it means for European travel, and any potential changes to compliance and regulations.
With the possibility for increased interaction volumes, there will also be a discussion around how contact centres are preparing for the transition in the near term.
"In just a month the post-Brexit transition period ends on 1 January 2021, so organizations need to be ready to operate under one of two options," said Tim Pickard.
"We'll either have a continued relationship with the EU, or there will be a no-deal scenario where the UK is no longer a member of the single market or customs union."
"Whatever the outcome, contact centre operators have to be ready. That's why we're working with the CCMA to share the facts, identify potential risks and highlight key opportunities."
"Contact centre employees represent around 5% of the UK workforce, so it's important that – as an industry – we're as well prepared for a post-transition Brexit as we can be," added Leigh Hopwood, the CCMA's CEO.
"Our 'Impact of Brexit on the Contact Centre' online briefing aims to provide contact centre management with insights to support both a short-term contact volume challenge as well as considering longer-term factors such as workforce structures and contractual issues."
Contact centre professionals can book their free place on the CCMA's "The Impact of Brexit on the Contact Centre" online briefing here.