Keeping agents engaged and empowered is essential to great contact centre performance and keeping customers happy.
With this in mind, we take you through five key ways that you can create a contact centre culture where advisors can thrive, while maintaining high levels of morale and motivation.
During this webinar, you will also have the opportunity to share tips and ask questions of the audience and other attendees, by joining our chatroom – which you will be directed to during the webinar. This means that you can receive specialised advice for your own specific contact centre.
Topics Discussed
Building Agent Confidence
What does Agent Empowerment look like?
Increasing Agent Engagement
Problem Solving and Building Rapport
Making time for Training
Dealing with Difficult Customers
Employee Satisfaction Surveys
Top Tips from the Audience
Panellists

Carolyn Blunt
Ember Real Results

Frank Sherlock
CallMiner

Rachael Trickey
Call Centre Helper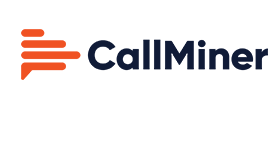 This webinar was brought to you by Call Centre Helper and is sponsored by CallMiner