Soft skills are often overlooked in contact centres, but they can have a very positive impact on how conversations develop.
In this webinar we look at how you can build emotional intelligence – and in particular rapport building and empathy – into the contact centre.
10th November 2016
In our webinars, you also have the opportunity to share tips and ask questions of the audience and other attendees.
Topics Discussed
Easy ways to build rapport with customers
Listening skills
Empathy building
Different personality types
The right words and phrases to use
How to calm an angry customer
The role of quality monitoring and scoring
How to stop compliance getting in the way
Top tips from the audience
Panellists

Dawn Redman
Call Centre Consultant

Jonty Pearce
Call Centre Helper

Rachael Trickey
Call Centre Helper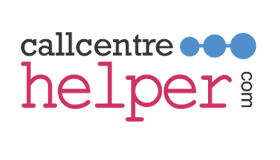 This webinar was brought to you by Call Centre Helper and is sponsored by Call Centre Helper