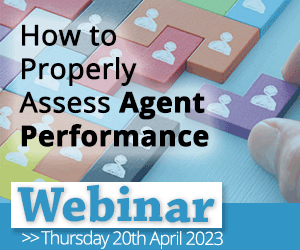 Everyone has their own take on how to determine their best performing agents – from the metrics in play, to the number of calls listened to each month, and more. It can quickly get confusing.
Yet it's essential to get it right. Not only to nip training issues in the bud, but also to make sure your top performers are properly recognised and rewarded.
So where do you start? Come along to this webinar to hear actionable advice from our industry experts, so you can give your performance strategy a much-needed spring clean.
Agenda
Introductions – Rachael Trickey, Call Centre Helper
Garry Gormley, FAB Solutions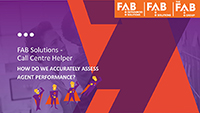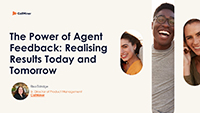 Topics to be discussed
Avoid common mistakes when assessing agent performance
Prioritise what really matters
Use the metrics that count
Implement a new and improved performance strategy
Get buy-in when making essential changes
Save time without compromising on results
Top tips from the audience
Winning tip – "Where/ if possible- involve agents/ advisors in setting own targets/ metrics. Where they buy into the results and outcomes they will strive to achieve them more often." Thanks to Ryan
This webinar is brought to you by Call Centre Helper and is sponsored by CallMiner
Original Webinar date: 20th April 2023